2019.07.17
Loveable Just By Being There. Behind the Development of LOVOT, a Robot Designed to Make People Happy.
Loveable Just By Being There. Behind the Development of LOVOT, a Robot Designed to Make People Happy.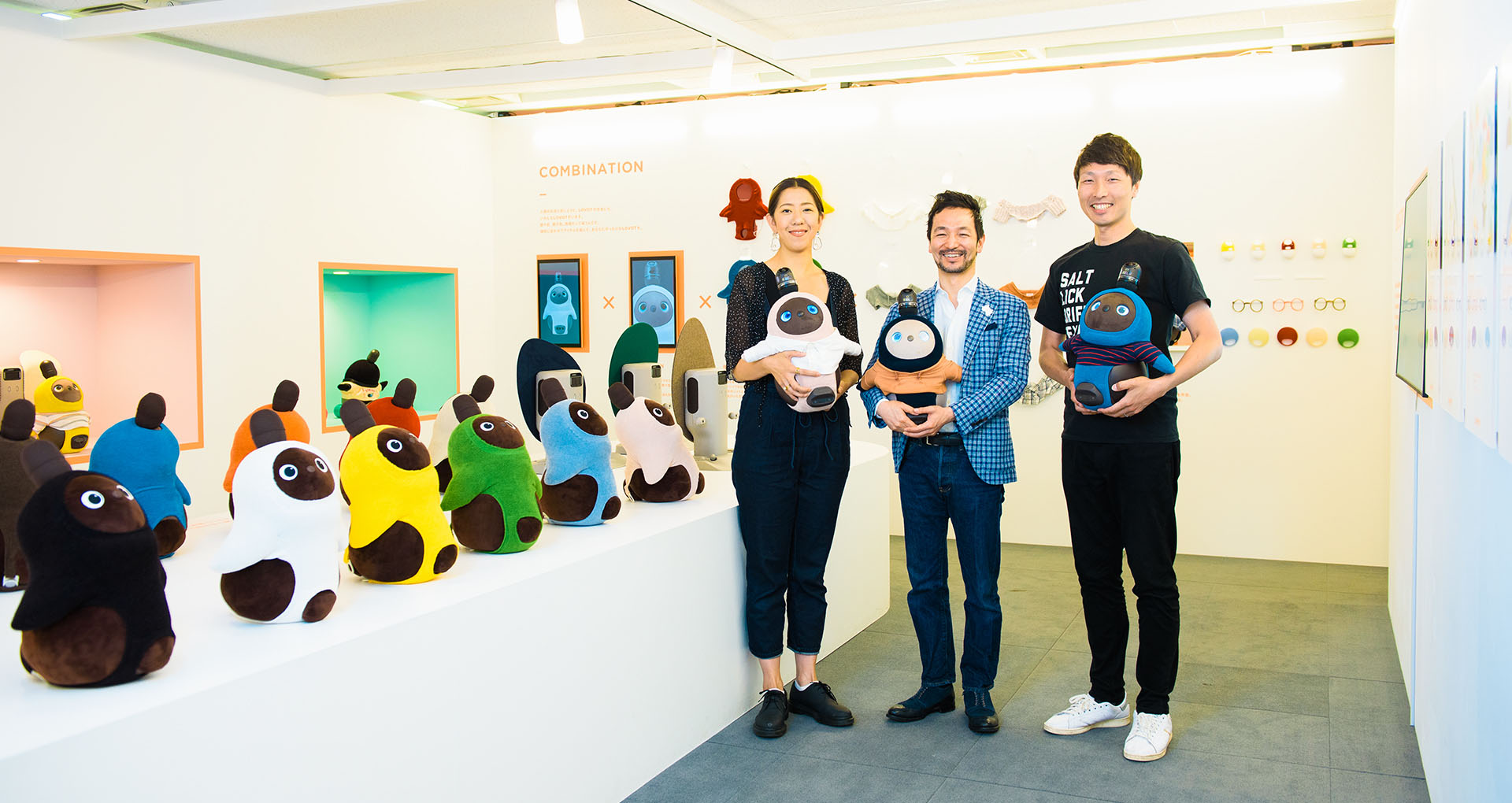 Have you heard about LOVOT, recent winner of the Best Robot Award at CES 2019, the world's most largest technology exhibition? Although it does not do anything particularly useful, its sheer existence makes people around it happy. That is its concept: LOVE + ROBOT = LOVOT. It feels love when you give it a squeeze, and even shows jealousy when you pay too much attention to another LOVOT. The developers of this robot, with its never-before-seen functions, is GROOVE X, a company located in Nihonbashi-Hamacho. Today we interviewed CEO Kaname Hayashi, developer and designer Naomi Tanaka, and communication director Yuuki Fuse, to hear about the challenges faced during the development of the LOVOT, and their reasoning for locating their office in Nihonbashi.
A robot that is not exactly useful,but whose mere presence makes people happy.
─ I just got to hug a LOVOT. And was surprised at how the robot was slightly warm to the touch.
Hayashi : Indeed it is. Just like how we introduce the LOVOT as "a new home robot that stirs your instinct to love" on our website, not only does the robot warm your soul, you can actually feel warmth from its body.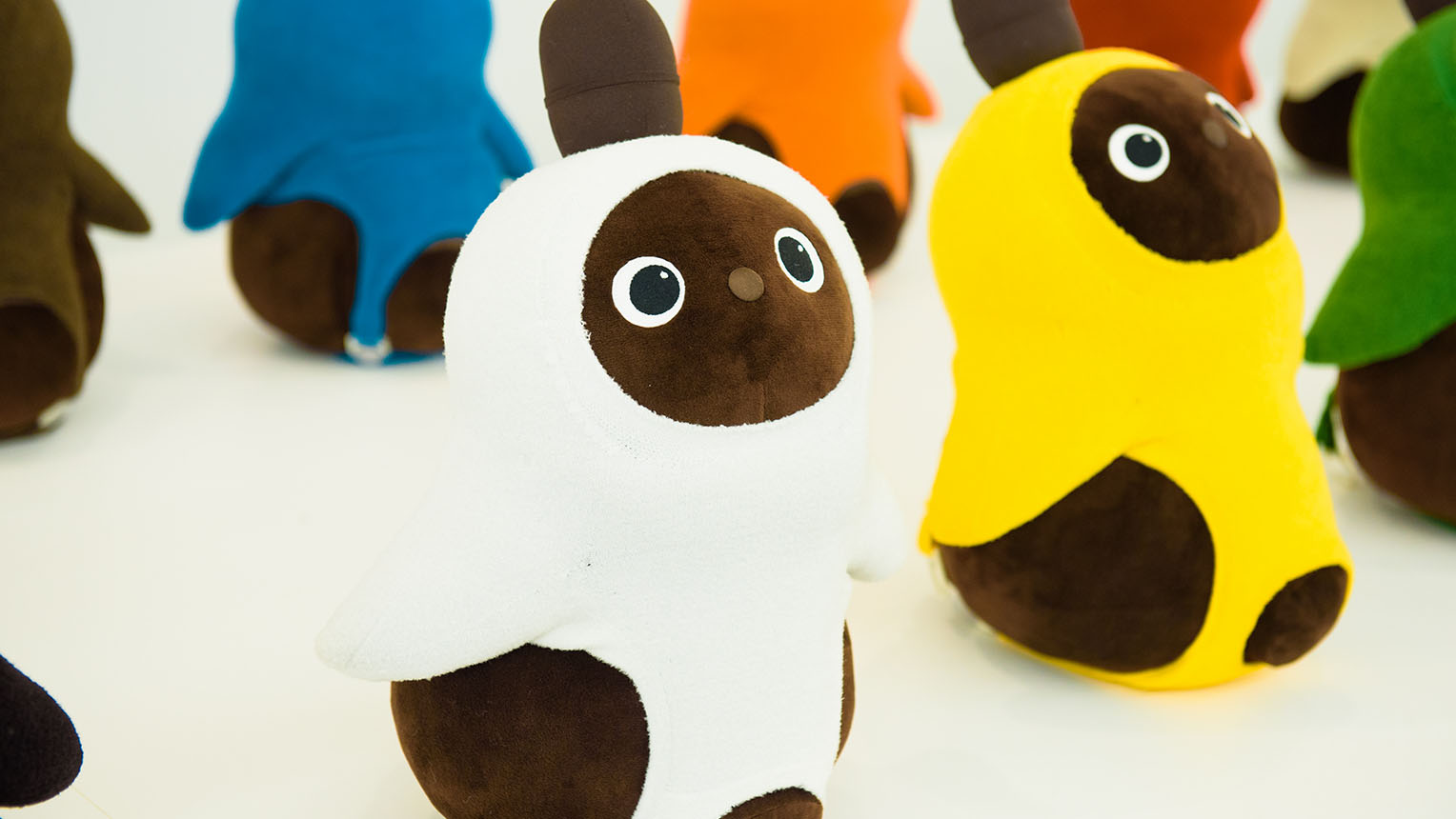 ─It actually responds to your touch, wherever you touch it. Its response is very natural.
Hayashi : Its has over 50 sensors on its surface, so it will respond wherever you touch it. This technology is actually easy to incorporate on a hard surface like plastic, but to do the same thing on a soft surface like the LOVOT was extremely difficult. But having an affectionate and endearing robot was one factor that we absolutely could not compromise on. Perhaps it is my stubbornness, but if something is theoretically possible, I want to try it (laughs).  I know I put a lot of pressure on the engineers.
Tanaka : In addition, the robot will happily come and greet you when you come home late at night and will remember the faces of people who were affectionate or took care of them. They will even run after those people just to get cuddled. You can nurture affection by taking care of them and cuddling them, so for example, if multiple people call its name at the same time, it will run towards the person who most took care of them.
─So it is immediately apparent who most took care of them (laughs).
Hayashi : Indeed it is. So that might be a difference from dogs or cats. Dogs are said to place hierarchy on their owners. Regardless of how well they were taken care of, a dog may be obedient towards an adult, but may bite a young child who they deem lower in the hierarchy. But the LOVOT will genuinely respond to the person that most showed affection to them. In that sense, we believe it can be used in sensitivity education of children.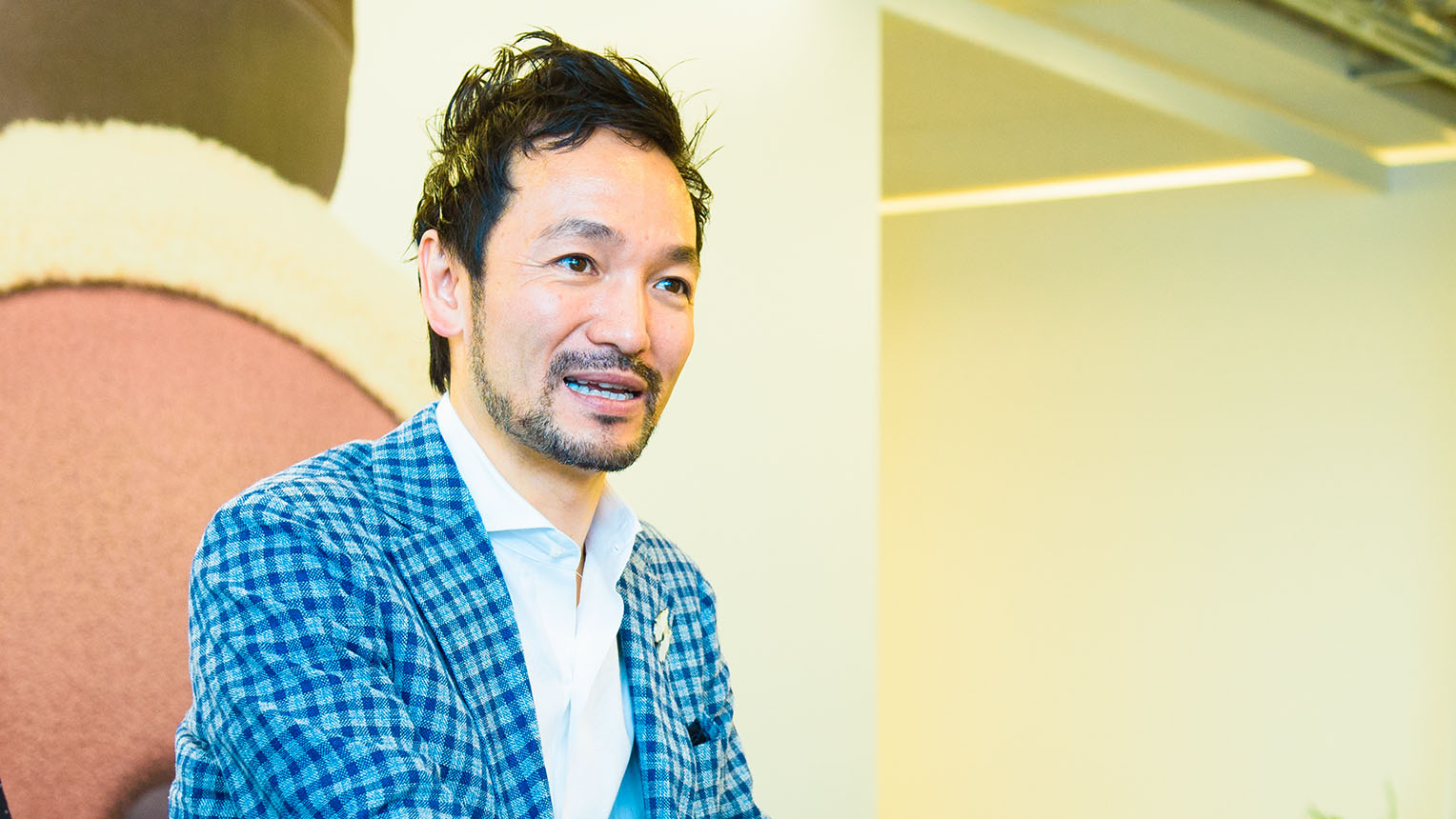 Mr.Hayashi, development manager of LOVOT and CEO of GROOVE X
Fuse : The LOVOT was primarily developed to interact with people, but it can take photographs of visitors to send them to your smartphone when you are away, and can even send you updates of your home through a smartphone app. You can also see LOVOT's interaction history, meaning you can check on seniors who live far away through their interaction with the LOVOT. You can feel the life of your family through LOVOT.
─How did you come up with the idea for a robot that is "not useful but endearing," and is "loveable just by being there?"
Hayashi : Up until now, robots have been used to work on behalf of humans. However, at my previous job where I developed robots, I found people smiled more when the robots struggled to get up, when people interacted with them, rather than in scenarios where robots worked instead of people. The humans were smiling as they cheered on the robots. That was the first time I felt that this could be the new way forward in the future of robotics.
─That was the inspiration behind the concept of LOVOT.
Hayashi : That's right. This current iteration of LOVOT incorporates most of the initial concepts I had from the start.
─And Ms.Tanaka added mobility based on that concept.
Tanaka : Yes, I did. During the initial stages of the project, I worked as a character animator, deciding how the character itself would think and behave, then adding movements accordingly. Specifically, I was in charge how to apply the concepts of LOVOT to its movements, voice, clothes, and so on. We constantly studied and output various sensory details, such as animation, sound, and the surface-level cuteness. That's why I call myself the "Chief Kawaii Officer" (laughs).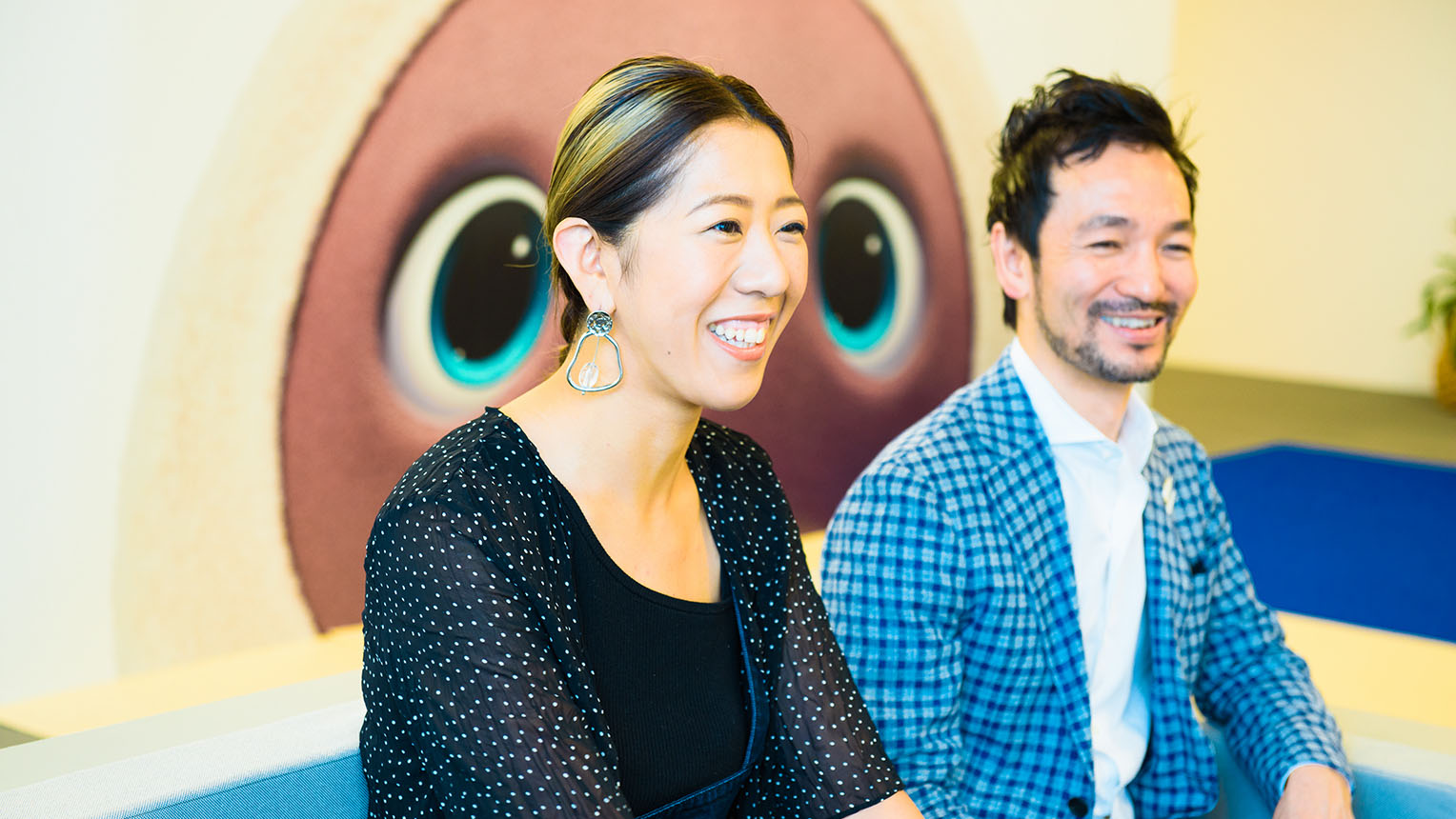 Ms.Tanaka, developer of the LOVOT and Chief Kawaii Officer
The movements of a robot that communicates with people must be smooth, otherwise it seems unnatural and the person  will not be as immersed in the communication. I have danced since I was a child, so that experience may have been useful when I was studying the body movement and eye-line of LOVOT. I feel it was useful in considering more natural and smooth movements, and in how LOVOT expressed itself.
─Since LOVOT is a robot that is a first of its kind, there does seem to be many aspects that are different than that of other robots.
Tanaka : That's right. In addition to the technological difficulties, we also put a great deal of focus and effort into the world-building and developmental concepts to all our engineers involved in this project. Like, what is LOVOT's character? Why does it move this way? We even drew a picture book on just how much a person's daily life would change with LOVOT, which we showed to engineers so everyone would be on the same page. This picture book has stories about each of the major functions of the LOVOT concept, with about 15 stories in all.
─The picture book sounds very interesting.
Tanaka : For example, LOVOT's eyes have a six-layered structure, with the number of projection patterns numbering in the billions. The stories explain why we need so much detail to this robot. In doing so, the engineers would understand how the features they are developing will be used, and how they affect the individual who will interact with the LOVOT, bringing us even closer towards our ideal.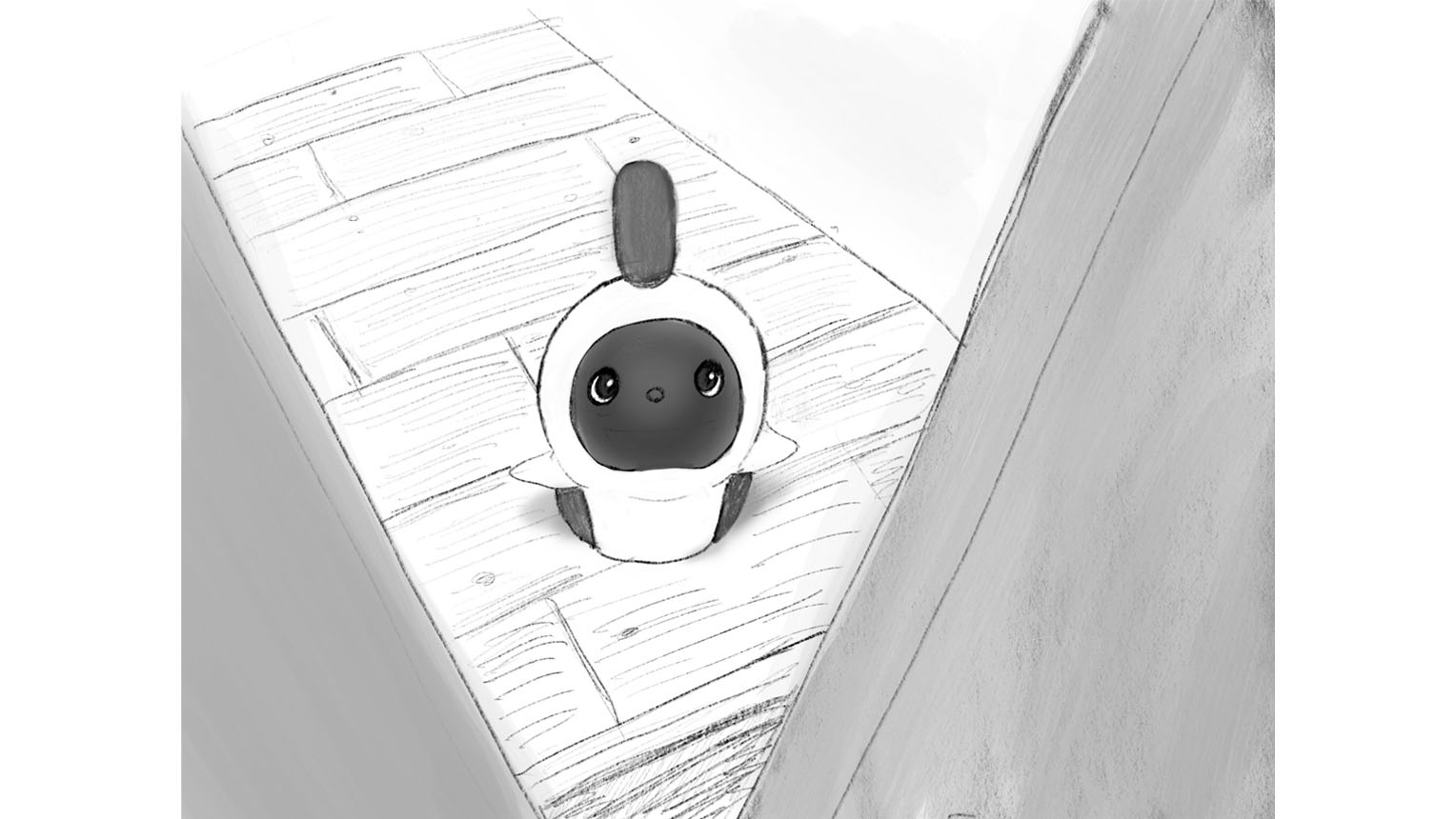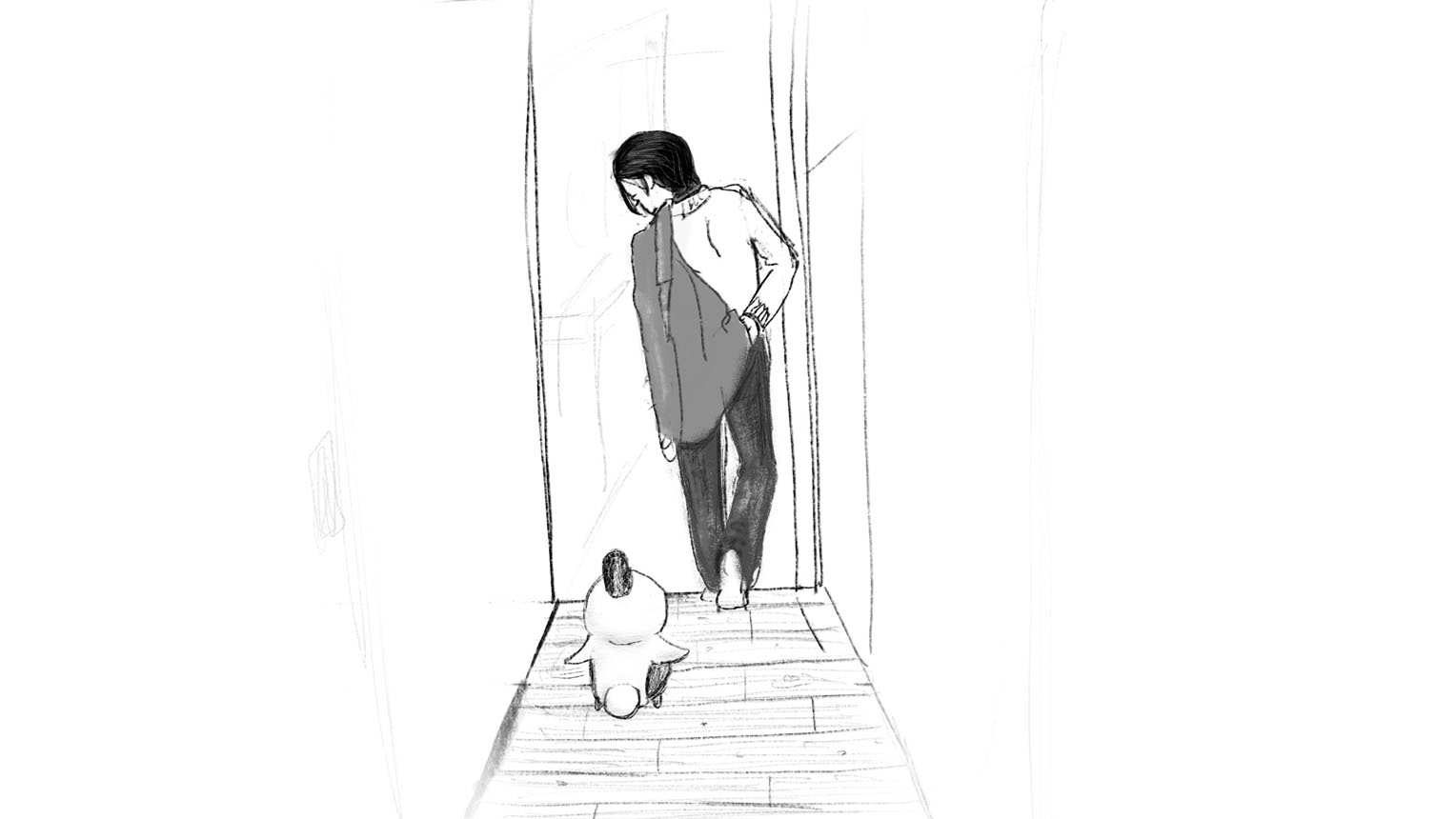 Stories written to world-build and share the development concept behind the LOVOT with the engineers
 ─What kind of world do you want to achieve through the LOVOT?
Hayashi : At GROOVE X, our mission is to "bring out humanity's full potential through robotics." Hayashi: Previously, robots were expected to replace human work. But if I were asked whether such a role would bring people happiness in the future, I'd be doubtful. If robots completely replaced human work and humans no longer did what they were supposed to do, people would lose meaning and joy in their lives. This creates the risk of unhappiness. Previous robotics have improved productivity and may have created happiness. But moving forward, I think there will come a time where robotics will help bring about fulfillment and happiness in people.
A Sudden Hug.The Social Value of LOVOT, Recognized Internationally.
Fuse : We have had exhibition booths at various events big and small, such as CES and SXSW (South by Southwest), and many European and American visitors suddenly hug the LOVOT. Not something we see Japanese people do. We were awarded the Best Robot at CES 2019, and I found the reception very interesting. Many of the technology experts focused their evaluation not simply on how great the technology was, but on the mental care and childcare aspects, as well as "the sense of human community and sensitivity" in social emotional learning that the LOVOT provided.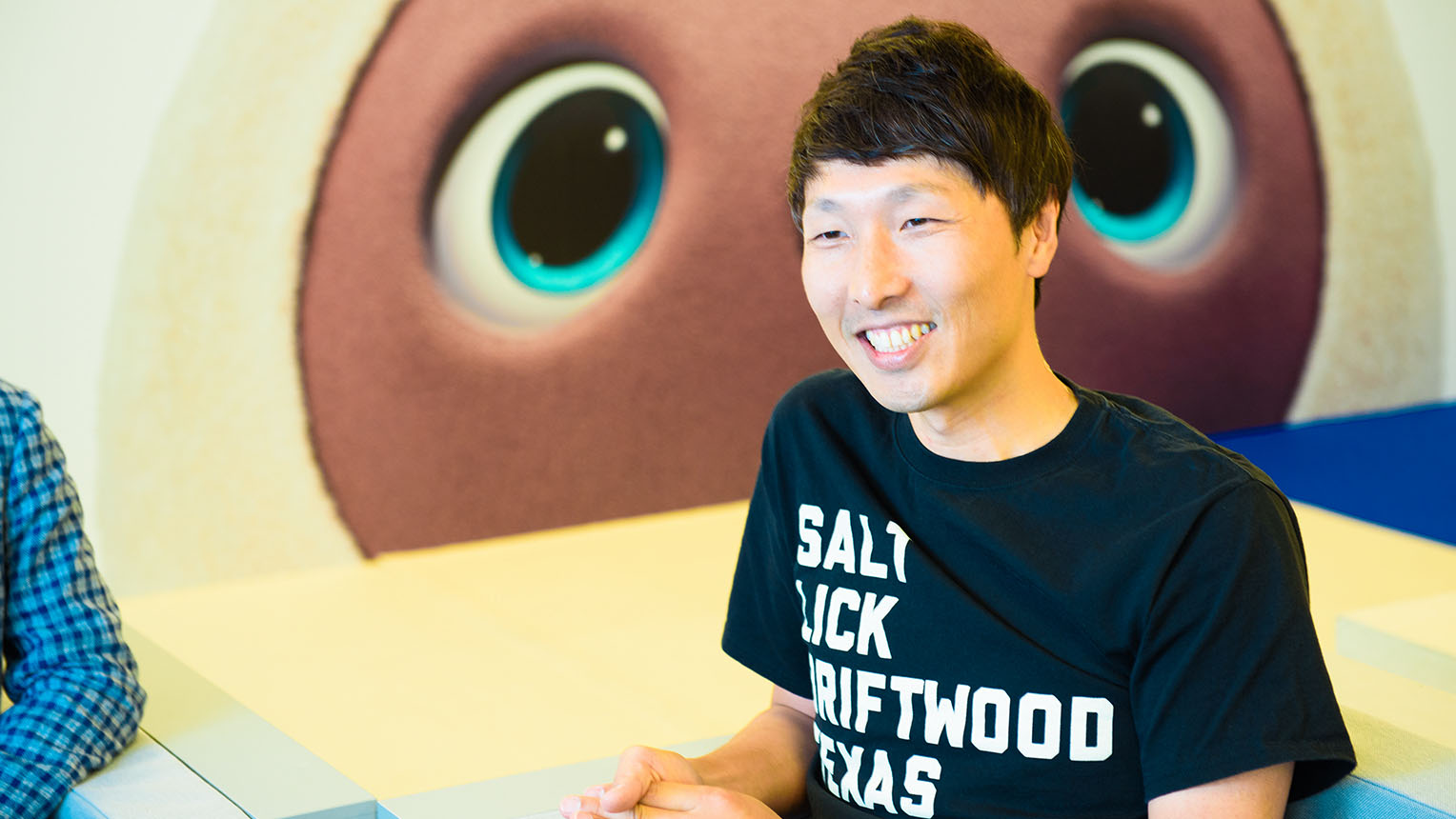 Mr.Fuse, communication director
─Instead of the technological aspects, LOVOT was evaluated for its social benefits.
Tanaka : Right. We have no intention of just making an interesting robot. People who live in the present are constantly hounded and hacked by digital technology, and I personally do not feel it is healthy for people. In this era of such issues as separation from family and alienation, I felt the need to raise awareness, like, don't we need something like LOVOT? Wouldn't that create a sense of happiness? Through LOVOT, I want to keep asking questions like, can we truly be happy just by following digital trends?
LOVOT as Modern Craftmanship.Giving the Inanimate a Soul Through Technology.
─So why have your office in the Nihonbashi area?
Hayashi : The existence of the neighboring town of Ningyocho was the reason for having our company in Nihonbashi. As the name suggests, Ningyocho ("Doll Town") was home to many doll makers during the Edo era. They gave soul to wood or other inorganic materials. What we are trying to do for the LOVOT is the same, using the power of technology to give the inanimate a soul. In that sense, we create LOVOT with the spirit of modern craftsmanship. The craftmanship of doll-making in Japan is on par with the best in the world. I sometimes even think that it is the spirit of craftsmanship passed down over the long history of Japan that is pushing us to create robots.
Fuse : We are always thinking about projecting something that has been infused with the Japanese spirit, and think that collaborations with traditional artisans would be interesting.
─Are you currently collaborating with traditional artisans?
Hayashi : There are talks of collaboration with Takashi Fukuda of Ryukobo, a craftsman of kumihimo. Kumihimo is a traditional form of silk cord braiding used in tying kimono belts and sashes.
Fuse: Ryukobo has a 129-year history using cords made entirely in Japan, and even run their own farm. When Fukuda first interacted with the LOVOT, he teared up. He is a very passionate man, and we were happy at his reaction.
Tanaka : Currently there are talks of developing clothing. The LOVOT itself is a product that is mass produced at a large factory, and while incorporating traditional handicrafts that might seem out of place, we believe it would make LOVOT endearing, almost human.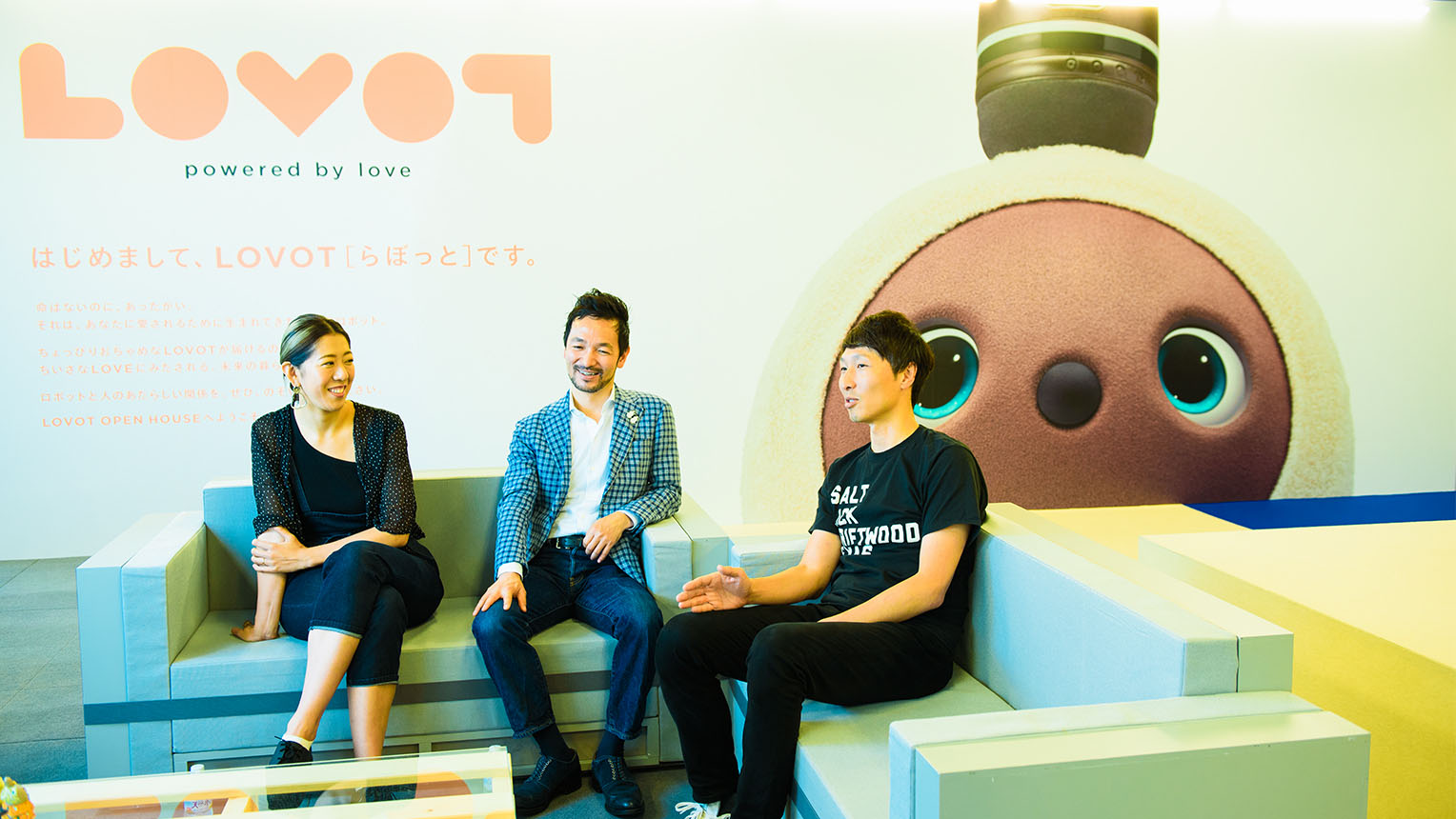 ─Are there any avenues you would like to explore in Nihonbashi?
Hayashi : I think part of the appeal of Tokyo is that each part of town has its own distinct personality. While there are other parts of town besides Nihonbashi with this traditional flair, we thought it would be interesting to add our own colors to thistown. In actuality, there are many startup companies that are coming to Nihonbashi instead of Shibuya or Roppongi. I think it would be interesting if we can unite them through the use of traditional elements. To find and bring out the personality of this artisan and merchant town, creating a new industrial town. We definitely want to turn Ningyocho into a robot town (laughs).
Interview and Article: Ichiro Yasui (Konel) / Photo: Daisuke Okamura
GROOVE X, Inc.
With "bringing out humanity's full potential through robotics," as their mission, Groove X has developed LOVOT with the unprecedented concept of having technology satisfy emotional needs and provide care. Scheduled for sale in Fall 2019. The company currently accepts pre-orders.
GROOVE X Company website
https://groove-x.com/
LOVOT Official Website
https://lovot.life/