2019.06.10
Revolutionizing Sports through technology and data. Expanding experience values, IBM SPORT's challenge in Japan.
Revolutionizing Sports through technology and data. Expanding experience values, IBM SPORT's challenge in Japan.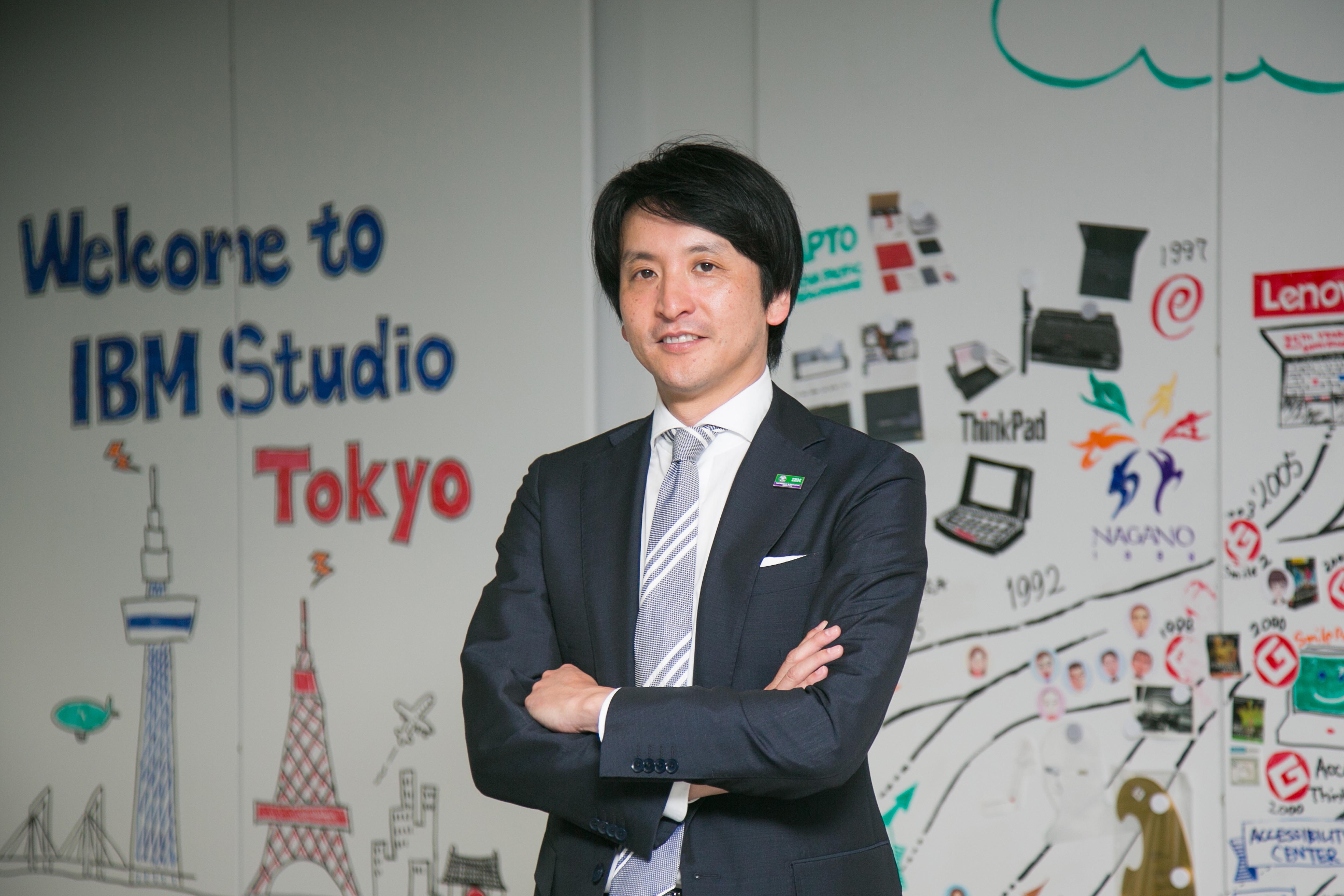 Were you aware that the Japanese headquarter for the international company "IBM", operating its business in more than 170 countries, was located in Nihonbashi? Today's featured person is Mr. Akira Okada, an IBM SPORTS producer, who at the offices of IBM Japan, promotes sports businesses utilizing cognitive technologies centered on the Watson AI. Due to digital technologies evolving every day, what is happening at the front lines of sports business throughout the world? And just what exactly is Mr. Okada doing and taking part within Japan? We went asking these questions and of Mr. Okada's own history in sports, along with what he wants to accomplish using the town as his stage.
The landscapes of sports seen in his childhood.
—Mr. Okada, you are currently promoting sports-related businesses at IBM. Have you been enjoying sports?
I had been playing basketball until university. But if you want to dig even deeper, I am from Shizuoka, and when I was in 5th grade my father took me to see a parade to celebrate the Shimizu Higashi High School's soccer team winning a high school national title. I still remember vividly of the scene of the townspeople being all excited and lively. I played little league back then and thought about switching to soccer, but there was a kid my age nicknamed "Piérre" that was already an incredible soccer player so I decided not to (laughs).
—That sounds like something that will happen in Shizuoka. (Note: Shizuoka is a prefecture that has a long and storied history of soccer, with many professional players being from the area.)
In actuality, soccer was popular in the former city of Shimizu before the city-merger, and baseball was more popular in the neighboring city of Shizuoka where I was living at the time. Of course the two cities could have been friendlier with each other, but in either case it's true that I lived in a town interconnected with sports, and that's still ingrained in my memory.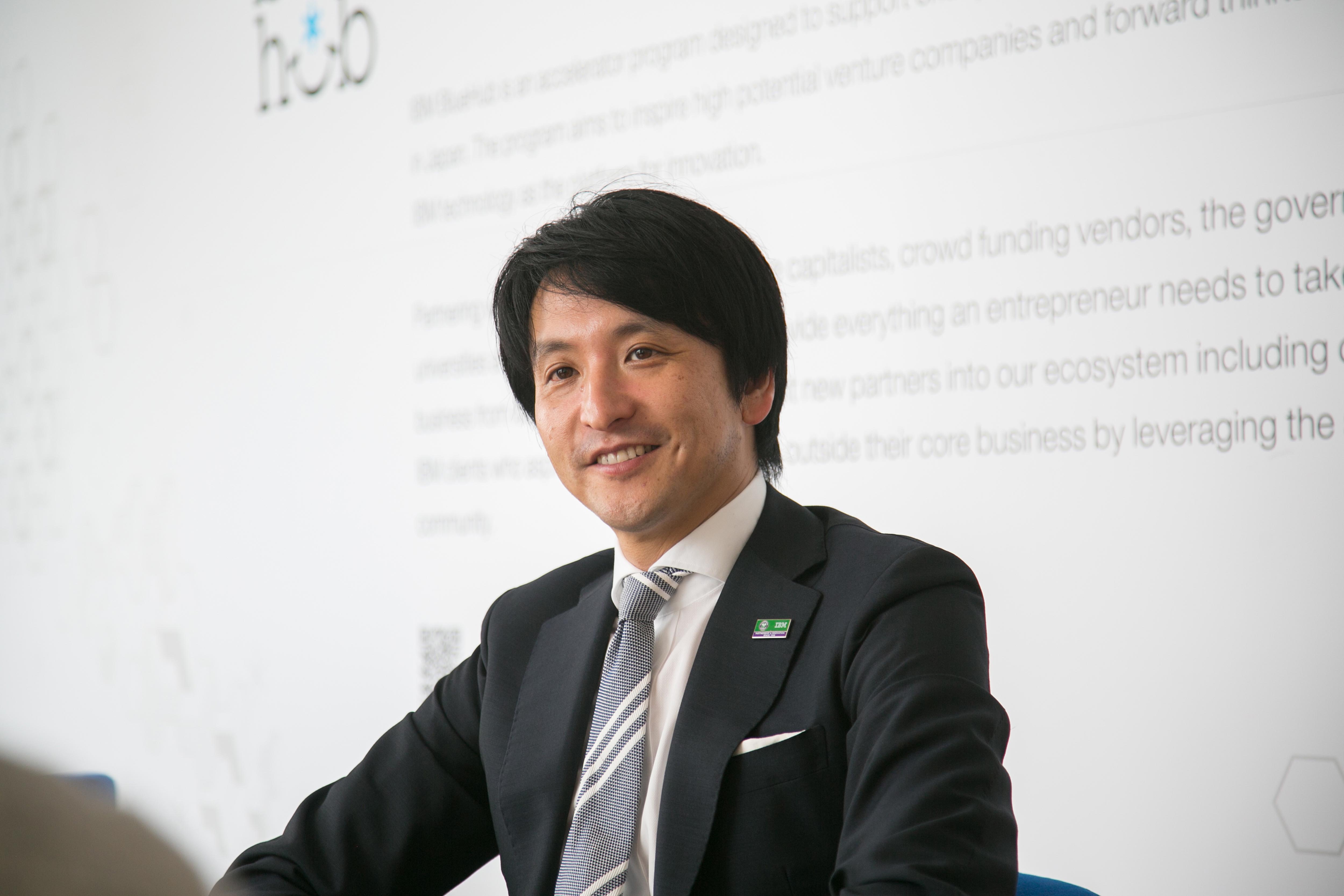 Mr. Akira Okada, IBM SPORTS Producer
—Were you thinking about sports-related work back then?
No, not at all. At my core, my business philosophy is to revitalize this country. I have been job-hopping from trading company to consulting to venture enterprises, but have always held a belief in empowering a company through IT in order to revitalize Japan. And one day I became interested in the area of human emotions and energies to revitalize Japan, so I became curious about sports, which I had always been a fan of, and wondered if there was any way the value of sports can be promoted much more in society.
—So that interest led you to this current job.
Yes it did. While I was working at a consulting firm, I felt a new kind of value being created whenever a back-end technology like a company's customer information and logistics, and the front-end technologies such as communication became successfully connected. I had been wanting to realize that. And this was exactly what IBMiX, the project I am a part of currently, was pushing for. To use technology like Watson to promote corporate revolution through digital transformation. This team is also involved in the business of sports, and I personally took part in this on my own motive about 4 years ago.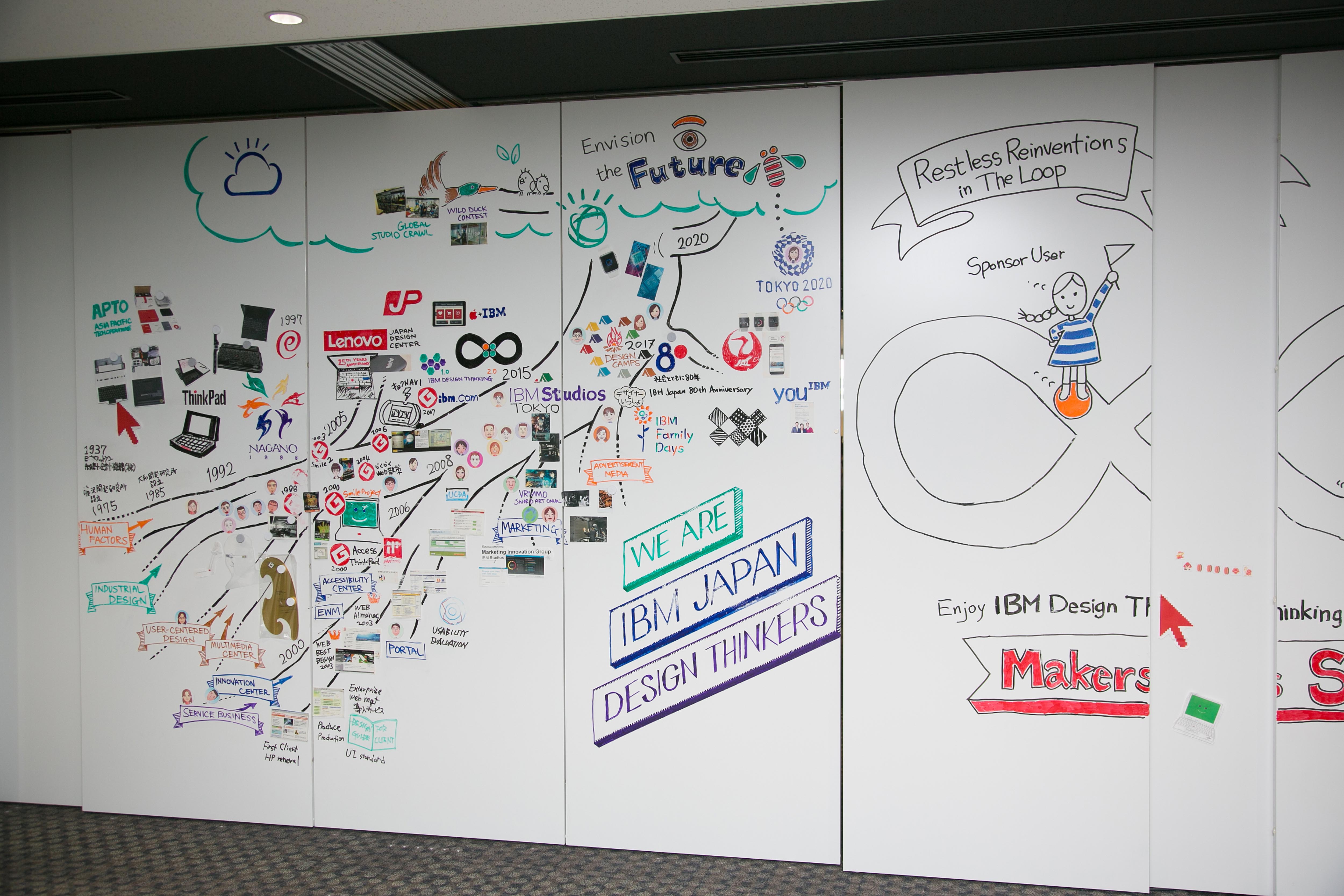 IBMiX, the project participated by Mr. Okada, promotes the digital transformation of companies through sharing and improving of methods such as design thinking and global practices implemented in other countries.
IBM technology, improving the experience value of Wimbledon
—What are IBM's involvement in the area of sports?
Beginning by adopting cognitive technologies such as Watson and then improving experience values, we operate on two core factors. One is through partnership with international sporting events such as Wimbledon and the US Open (Tennis), and the other is through involvement in stadiums and arenas.
—Could we first hear about the details regarding partnerships with sporting events?
I'll take Wimbledon as an example. Wimbledon's mission advocates in "Providing the World's Premier Tennis Tournament," and within such a statement we have been involved for almost 30 years in improving the experience value through digitizing what has occurred in Wimbledon, and then communicating the experience to the whole world through various channels. To be more specific, by utilizing Watson we can analyze 1) various data occurring throughout the athletic competition, 2) gestures by the players, and 3) audience reactions, etc. So if an audience wants to know and see the contents of Wimbledon, we can ensure to provide whatever it is that they want through data by uploading automatically-extracted highlight videos of a match within 5 minutes of its conclusion all over the world, or updating the scores through Chatbots, etc.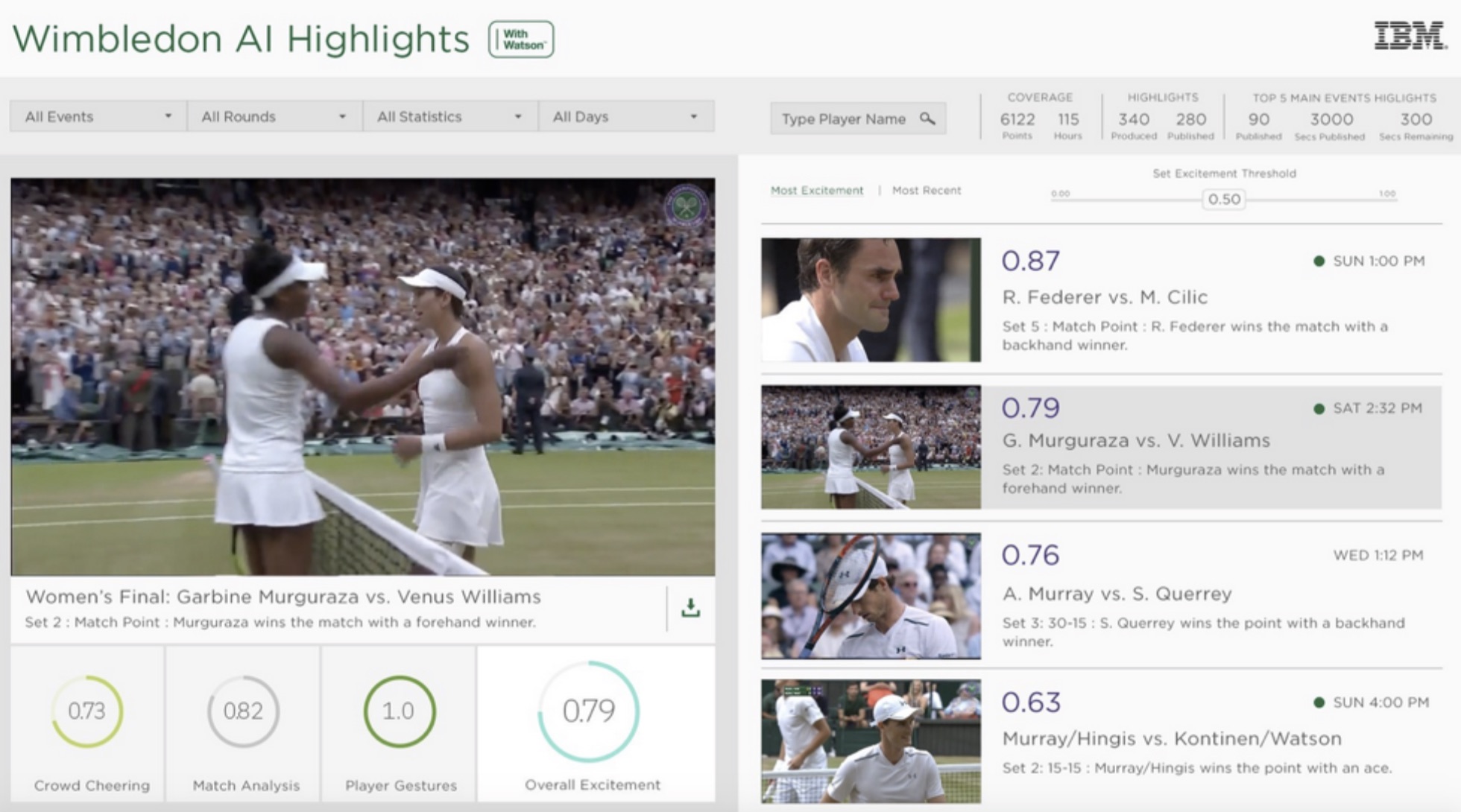 Matches at Wimbledon can sometimes go as long as 5 hours, but through analysis by AI, highlights videos can be automatically-extracted immediately after the conclusion of a match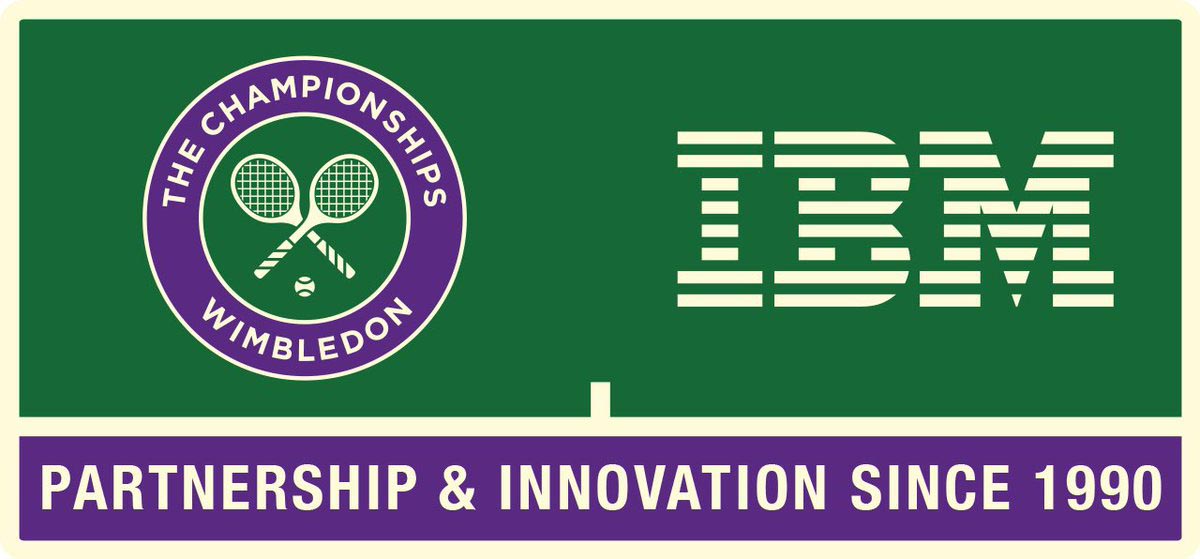 Through the setup of over 2,000 video displays and powerful Wi-Fi infrastructure, the experience value of sports spectating has improved at both the physical and digital level in the Mercedes-Benz stadium
—Mr. Okada, do you often personally go to the sites?
Actually, the previous year was my first time. The same can be said for when involving stadiums, but since audiences on-site are all completely immersed in the game, instead of stats (statistical scores related to the playing status of the player) data, I felt strongly on the importance of providing content that directly affects the five senses through visuals means, etc. In addition, for Wimbledon, IBM employees from each country exchange information with the spectators over the same conference table. There are many corporate suites inside the Wimbledon stadium where business sessions are held. These are great locations strike up conversations like "Hey, that last match by Nishikori was pretty incredible." Like this, Wimbledon is not something that stays in the memories of the audience just for the 2 weeks it was held, it stays for all 365 days of the year. In order to build such an environment, it is imperative to improve the value of the tournament experience.
—Please also tell us about the work involved in stadiums and arenas.
Currently, it's been said that the value of a stadium in America is determined by the size of the screen. At the Mercedes-Benz stadium in Atlanta that we support technology-wise, there is an enormous monitor that can be seen from anywhere in the stadium. So there are no issues such as buying a high-priced ticket just for terrible seating and thinking you should have stayed home for a better view on TV. In addition, there is a constant flow of content being streamed, in between the game play. This is an expansion on the viewing experience of sports, neither through the eyes or television, and something I learned after visiting the site several times. We also put a great deal of effort into the Wi-Fi environment in order to stream 4K videos without delay over an enormous field-sized monitor, and make sure that the audience members can upload videos taken of the stadium over social media without stress. Our efforts in stadiums are to improve the value of the viewing experience of audiences by adopting the necessary technology that matches the various touch points throughout the stadium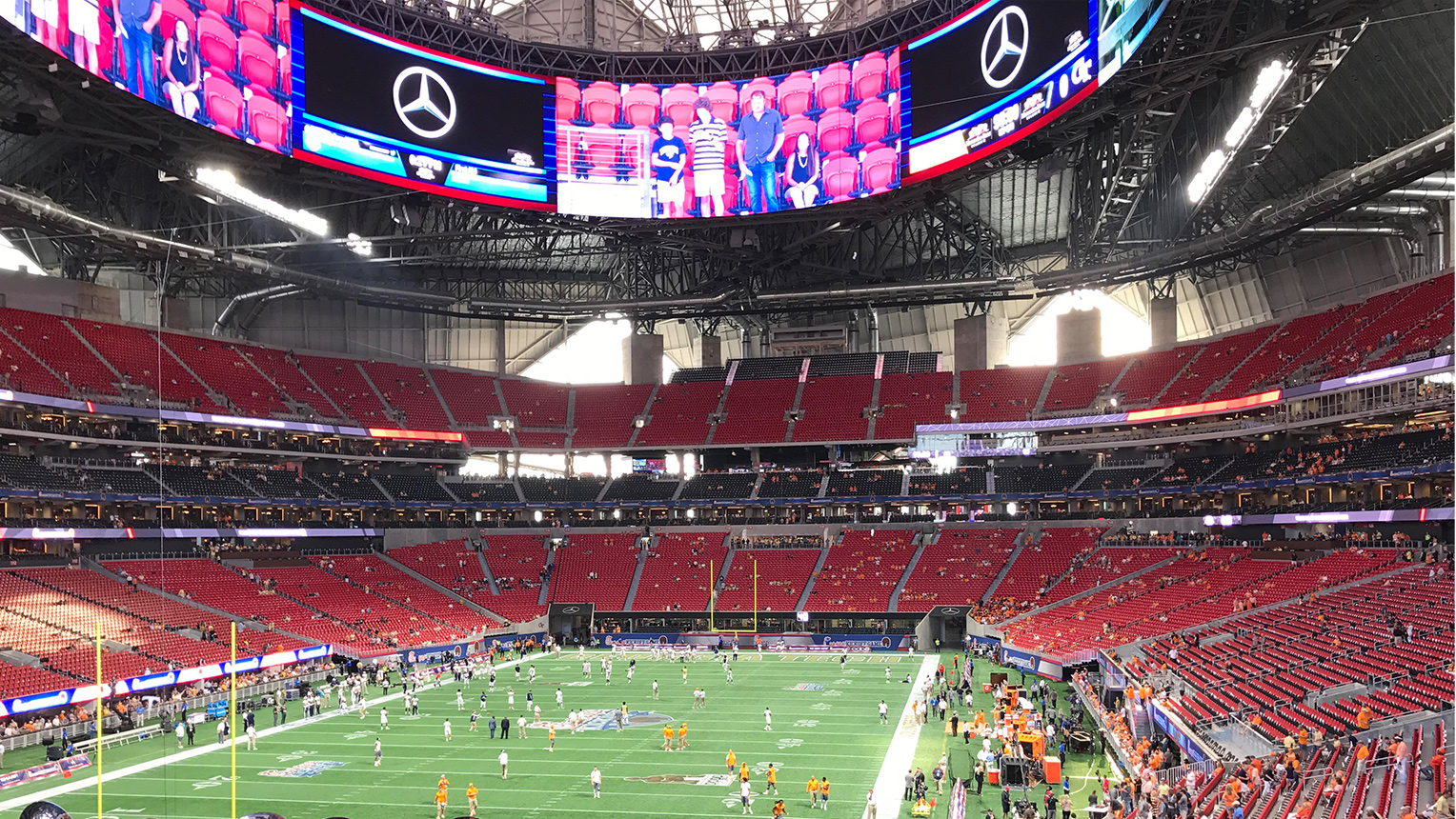 Through the setup of over 2,000 video displays and powerful Wi-Fi infrastructure, the experience value of sports spectating has improved at both the physical and digital level in the Mercedes-Benz stadium
Revolutionizing domestic sport business through collaboration with Shimizu S-Pulse (Note: S-Pulse is a soccer team in Japan)
—Please also tell us about what you are involved in Japan.
We are pushing forward with establishing a sports business platform in collaboration with Shimizu S-Pulse. For example, we are moving ahead with setting up database infrastructures that support the adoption of services for fans to order food and drink from their stadium seats through cash-less settlements using smartphone apps, as well as platforms that integrate customer database and sales management systems. We are expecting to expand into stadium sports-betting developed by "SHIMIZU S-PULSE INNOVATION Lab." in 2018, and UGC (User Generated Contents), both planned for streaming over an app available around summer.
—Were there any obstacles when moving ahead with these reformations?
There were no large obstacles since our efforts with S-Pulse has been moving forward as part of the overall business strategy of the club. Of course many who worked at the ground-level may have been worried, but with careful attention to communicating the business merits, and the fact that I myself was personally from Shizuoka and somehow understood their general characters, which would help to collaborate together (laughs). But to be honest, looking across the sports business industry in Japan as a whole, we are falling behind compared to the aforementioned case studies of the US and Europe.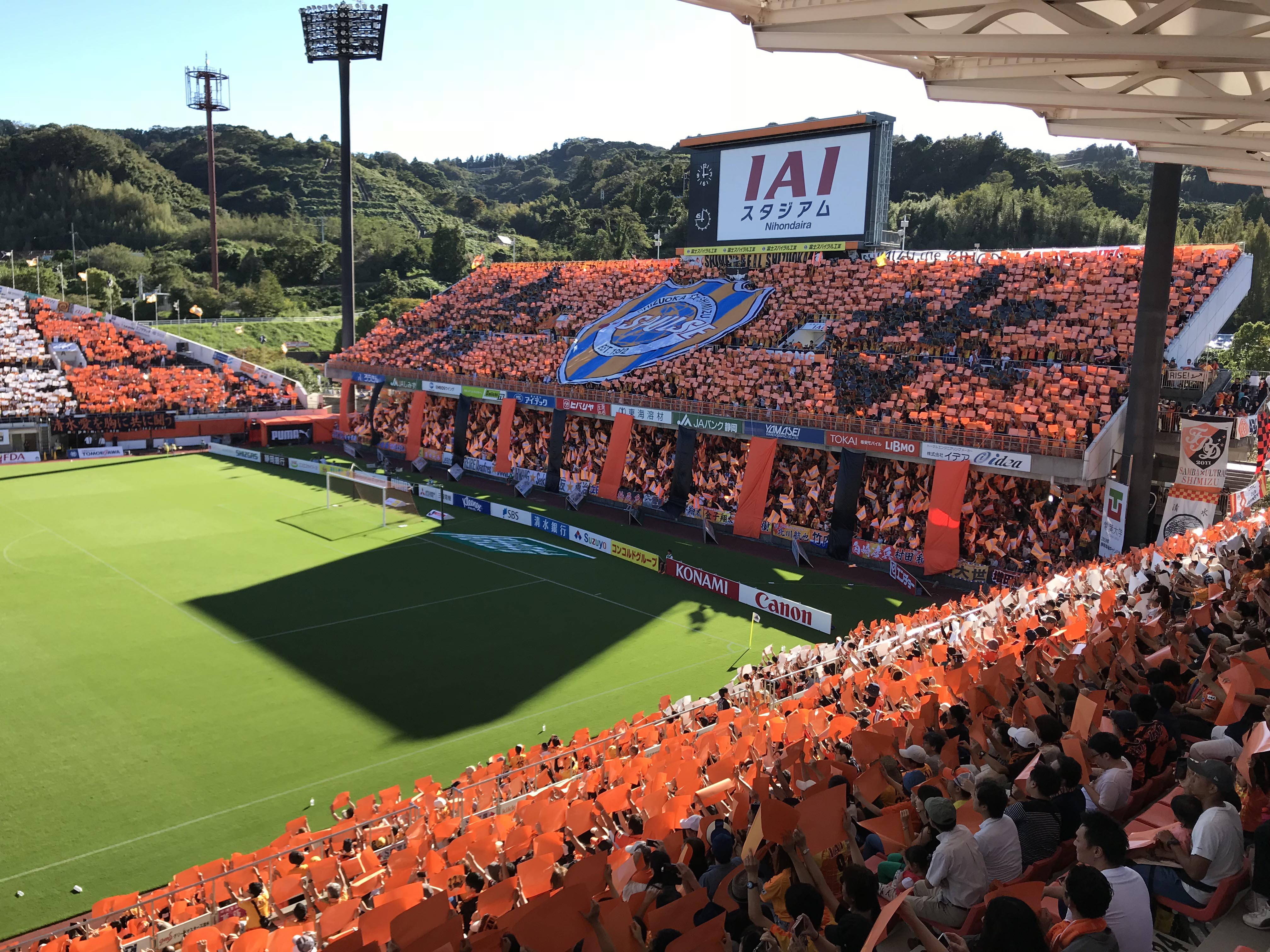 Currently at IBM, they are pushing forward in establishing a sports business platform of Shimizu S-Pulse.
—What do you think are the factors behind that?
Compared to the US and Europe where sports business unfolds logically and where various aspects such as ticket sales, media broadcasting rights, content value, player trades, etc. are handled alongside each other, in Japan, these aspects all move under separate rules, making each stakeholder focus on their immediate responsibilities and not being able to widen their perspectives. We're still a long ways off from embracing IT and digital, so to be quite frank, there is still a lot of issues (laughs). I think the biggest factor is that there was never a framework in which sports was considered as a business to earn money in Japan. But after joining IBM and constantly hearing my favorite phrase of "Seeing is Believing", all I have to do is show, not tell. My responsibility is to continue to introduce IBM's global case studies while showing and shaping individual services adjusted for the Japanese market, as well as providing experiences.

Future brought about through Sports x Technology
—You seem to have a lot of things on your to-do-list...
Yes (laughs). I've previously said that I personally took part in the sports business on my own motive. But back then, after thinking things through, sports was still not yet something that could prove to be a legitimate business and I had to put it on the side and work on other projects to make ends meet. As work, it was an area that was still relatively new, and aside from building the business from the ground up, including networking, I had to utilize my own personal time during the weekends. After going through such aches and pains, and with the support from those around me, I've finally arrived here, where we can see that it has become a somewhat "legitimate" business (laughs).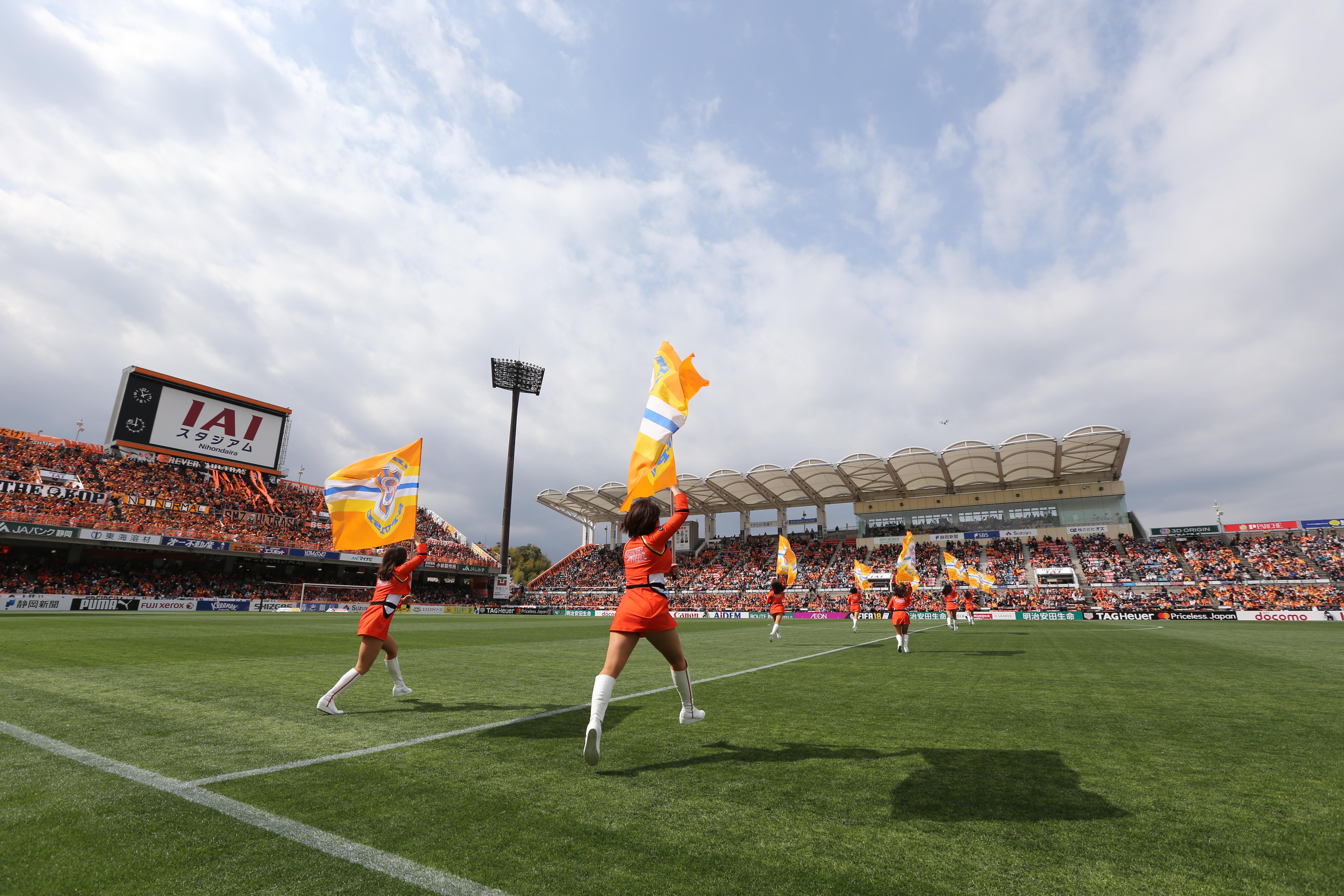 —What are you thinking of doing domestically here on forth?
The Global CEO of IBM has been constantly quoted as saying that "80% of the world's data is where the real gold is." But I also believe that it is important to add meaning to the enormous amounts of data obtained through technology, and organically connect them together. In that sense, recently I have been focusing my attention on the concept of a "Digital Twin." Simply put, this is the digitization of various information in the real world to create an exact replica of the environment, or a twin, inside the virtual world. An easy example in the field of sports would be the VAR adopted in the 2018 FIFA World Cup. By gathering the data generated from the game online, I want to expand on the spectator experience of sports. As I have mentioned a couple of times previously, I believe that the key words here is "Expansion" in terms of Sports x Technology. It's the expansion of both experiences and content values, and by incorporating them, which would lead to a change in the attitudes of people who had previously never set foot inside a stadium. To build such a cycle, I am thinking of establishing a digital twin ecosystem to expand the sports business as a whole.
Reaching a town through sports business.
—I want to go back a little. What exactly was this initiative that you mentioned previously called the "SHIMIZU S-PULSE INNOVATION Lab.?"
It's the first-ever open innovation program taken by an individual team in J League. Its purpose is in creating a business to revitalize the region using the resources of S-PULSE. We want to provide new experiences to fans utilizing the technology of venture enterprises, and raise the spectator value of the stadium. Based on this experience, we are planning to establish a consortium called the "S-PULSE INNOVATION Hub" to continue pushing this cooperative project.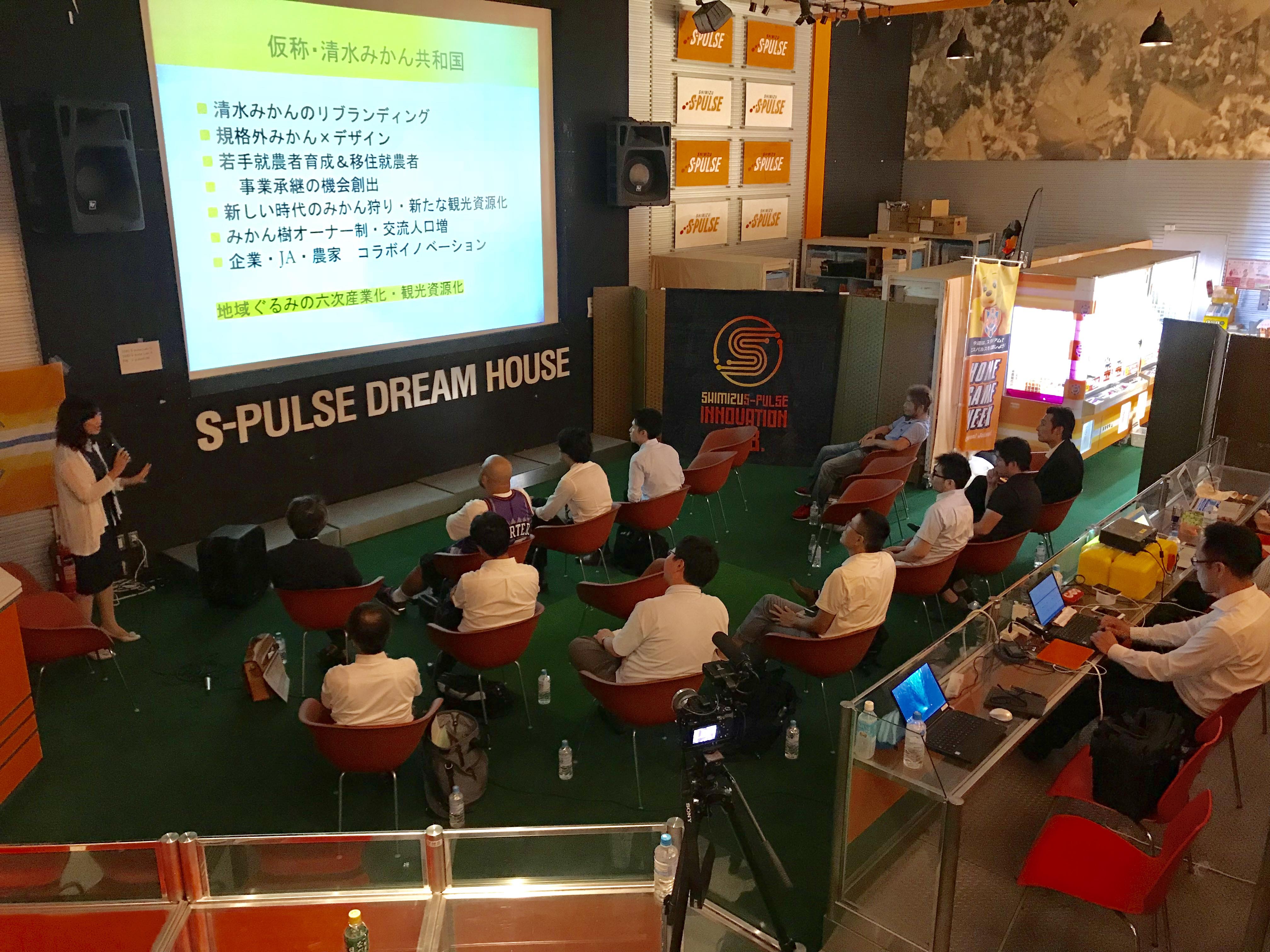 A scene from the open innovation program, the "SHIMIZU S-PULSE INNOVATION Lab." held in 2018
—Sports are closely intertwined with a town, similar to what you experienced during your childhood.
Recently I've felt more strongly that if you are around sports, you will end up being closer to the town. At S-Pulse, they place importance on the philosophy of "Act Locally, Think Globally." We are aiming towards a model to commit locally, and expand globally upon that as something cool. Stadiums and arenas are viewed as having great value from an urban engineering perspective, especially around the US and Europe. No longer are stadiums and arenas considered as just building a "box" or so to speak, it is instead now considered as having great importance on the narrative flow of rejuvenating a town and revitalizing the region. Even in these areas, improving the experience value by way of technology is also a major theme.
—Although having a stadium in a town such as Nihonbashi may be difficult, it seems perfectly possible to close the distance between a town and a sporting event by using technology to make it feel closer to the people.
I agree. In "Pokémon GO" for example, there is the idea to promote mobility and exercise in people through playing the game, and I feel has an incredibly interesting premise into changing people's attitudes through its actual emotional content. Similarly, I believe that you can motivate exercise by showing a professional athlete just how fast he/she can run through this area by visualizing the performance data. With the Sumidagawa river flowing nearby and being well-suited for jogging, I think there is great potential in Nihonbashi.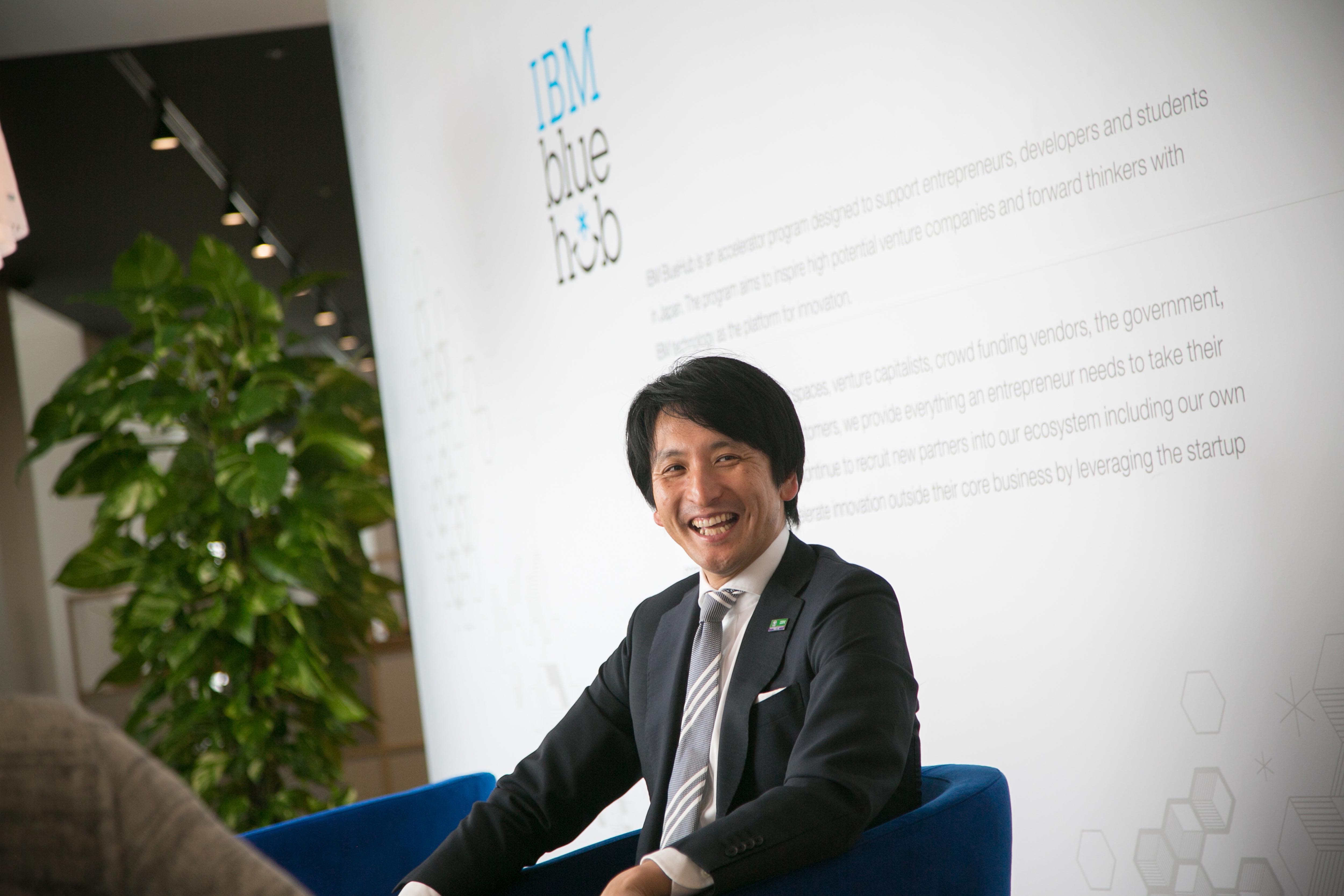 —Finally, is there anything else that Mr. Okada wants to try using the town as your stage, regardless of whether or not it is related to sports?
I am thinking of wanting to eventually building an "OS for the town." For example, it is technically possible to obtain position information and conversations of people if you installed sensors throughout the town of Nihonbashi. Through such data, you may be able to analyze what the townspeople want, and see what should be provided. I believe that moving ahead in such a pursuit will eventually lead to an "OS for the town," and of other various ways to invigorate the town through technology.
Interview & Article: Yuuki Harada / Photos: Kanta Nomura
IBM Japan, Ltd.
Japanese subsidiary of the global corporation that has been leading innovation internationally in various areas such as retail and finance, sports, space industry, for over a hundred years. Solving issues across various industries through the utilization of cutting-edge technology such as the "IBM Watson," an originally developed AI system, and a globally-cultivated consulting knowledge.