2019.09.24
The pioneer of complex-type bookstores. Eslite Spectrum, originated from Taiwan, is taking another new step from Nihonbashi.
The pioneer of complex-type bookstores. Eslite Spectrum, originated from Taiwan, is taking another new step from Nihonbashi.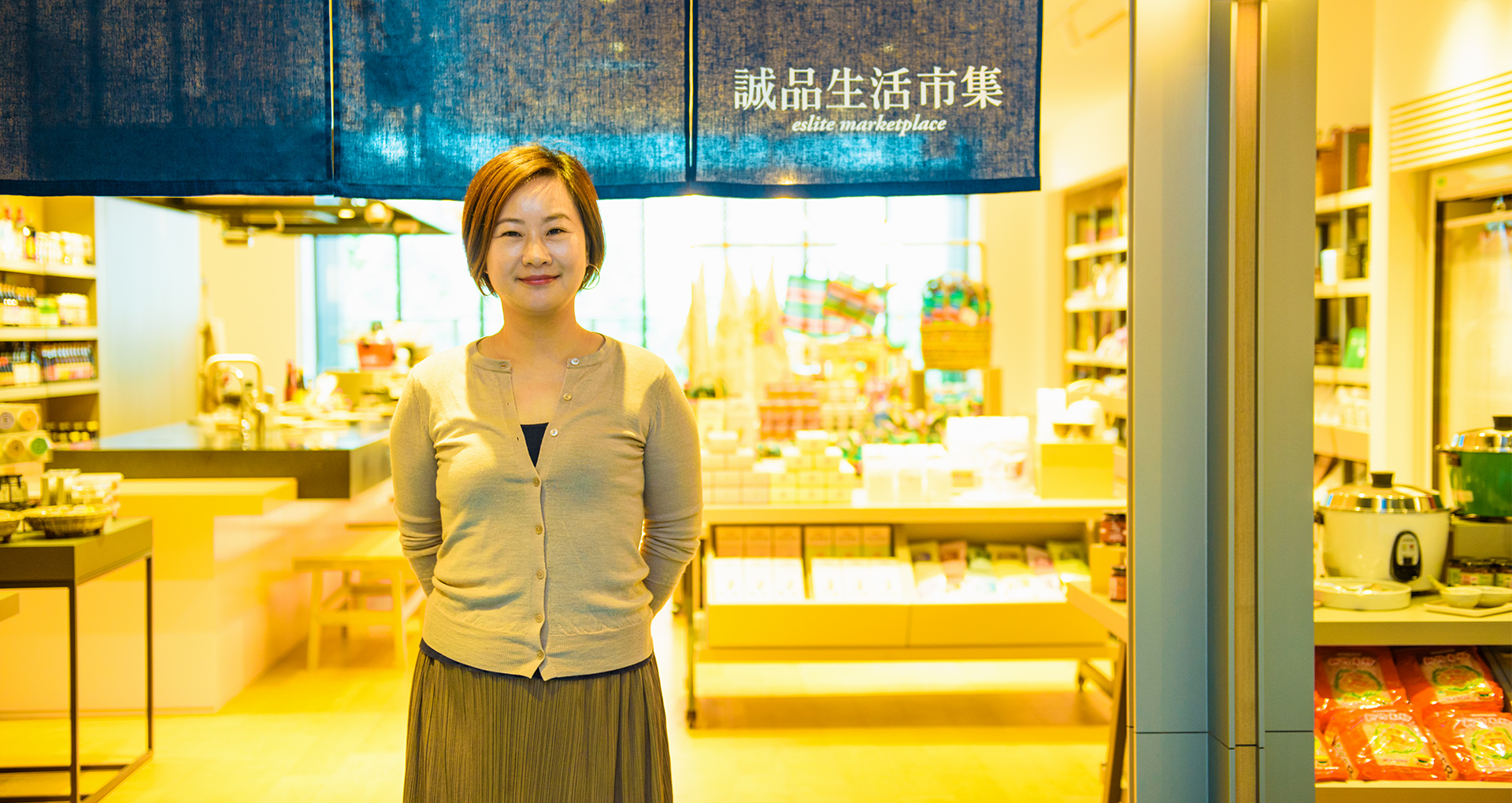 From being selected as "Asia's Best Bookstore" by the Asia edition of Time magazine and "14 of the World's Coolest Bookstores" by CNN America, Eslite Spectrum has continued to be renowned internationally as a hands-on cultural establishment from Taiwan. Based from Taiwan where the bookstore was first established, it has now opened a total of 49 locations across Hong Kong and China, and is now in the midst of opening their 50th location in Japan for the first time. There are many followers who are fans of their unique style that is different from conventional bookstores, from being open 24-hours to complex product compilations centered on books. Just how this cultural cornerstone from Taiwan will expand into Japan will be very interesting. We met with Ms. Lucy Pan, manager of the "Eslite Spectrum Nihonbashi" located inside the "COREDO Muromachi Terrace" that will be having its grand opening on September 27th, and asked her about Eslite Spectrum's history, background of opening in Japan, and how she interacts with the town of Nihonbashi.
Established as a Bookstore that Specializing in Art
- First of all, could you tell us about your personal history?
I started my career in Taiwan where I gained experience in the retail industry. Later, I joined Eslite Spectrum right when they were moving ahead with the opening of their store in Shanghai and become involved in that project. Through such an experience, I became the leader for the opening of the Eslite Spectrum Nihonbashi store.
- What were your initial impressions of Eslite Spectrum?
Many stylish and well-dressed people often went to Eslite, so naturally it was a store that I've always admired. Compared to other bookstores, I've always felt the selection of books and the general store layout of Eslite was more fantastic than other book stores, and their various forays into other ventures aside from books was fascinating too. I was born in Taichung, but at first the only Eslite stores were only in Taipei. So every time I went to Taipei on an errand I always made sure to visit the Eslite Bookstore where I remember reading books for hours and hours. I especially remember reading under a ray of sunlight that shined through the windows and how comfortable I was.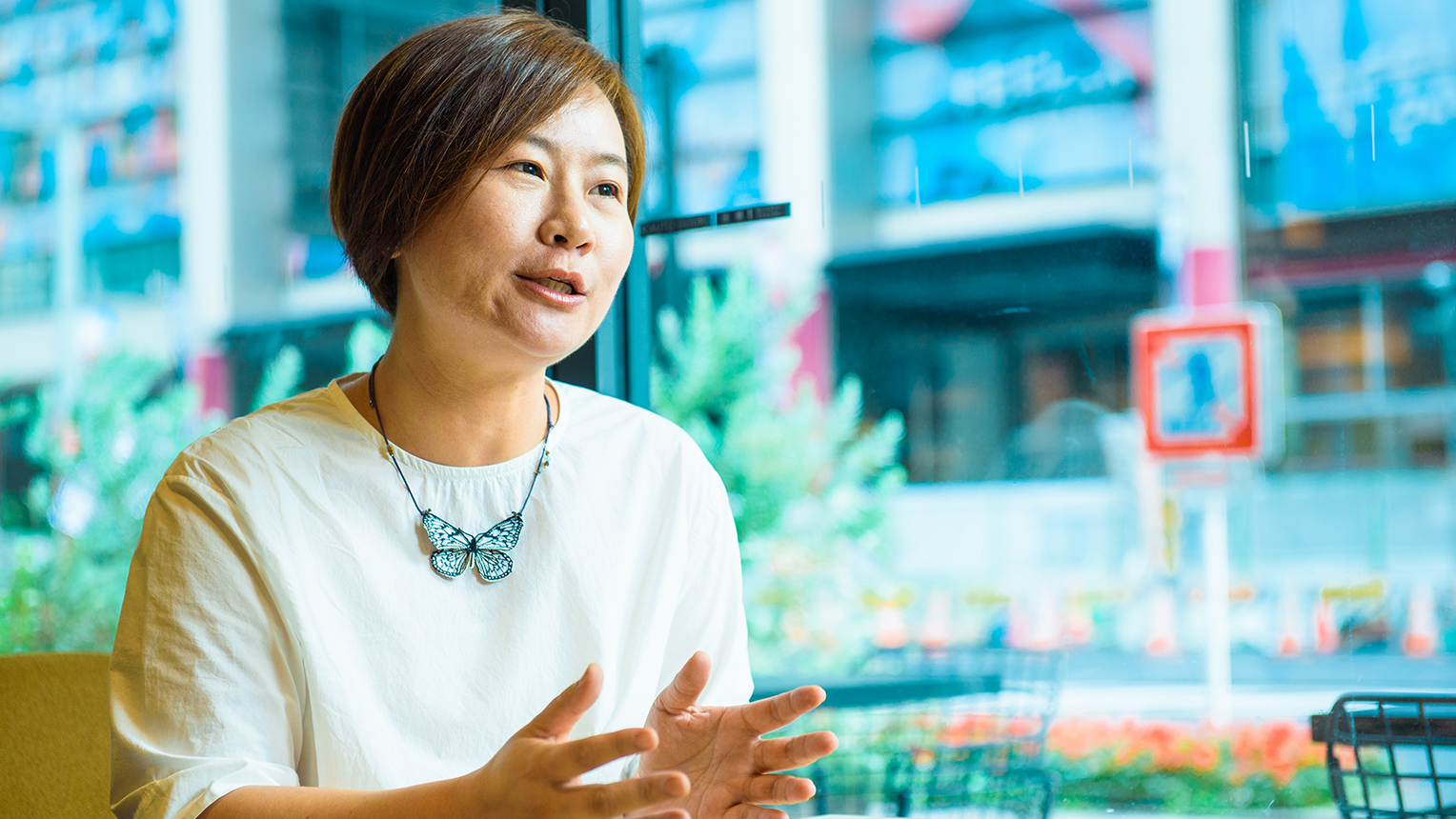 Ms. Lucy Pan, the manager of "Eslite Spectrum Nihonbashi," who offered her time for our interview.
- Currently Eslite Spectrum has over 40 store locations in Taiwan, with expansion into China and Hong Kong. Could you give us an overview of the journey so far?
Eslite's history goes back to 1989 when our 1st store opened in the area called Daan in Taipei. Our founder, Mr. Robert Woo, who after finding success in his business, sought to find what he truly wanted to do and give back to society. This lead to him opening the Eslite store as a bookstore that specialized in art and related literature.This was not too prevalent back then. Since our inception, we have always placed focus on the layout of our store. From a design that lets in natural light, to the wooden floors and classical music in our BGM, we made sure to be absolutely thorough in our approach to creating an environment that is conclusive to freely enjoy reading. However, Eslite did not make a profit for a while after its establishment. But due to the philosophy of the founder and the support from various companies, the company began to be involved in not only books, but in all aspects of our lifestyle, from stationaries to daily commodities and apparels, etc. Currently, in addition to Taiwan, we have 3 stores in Hong Kong, and more stores in Suzhou and Shenzhen of China for a total of 49 stores, and are now widely known in the Asian region. This Eslite Spectrum Nihonbashi store will mark our 50th store location and a first outside of the Chinese regions so we are definitely excited. (laughs)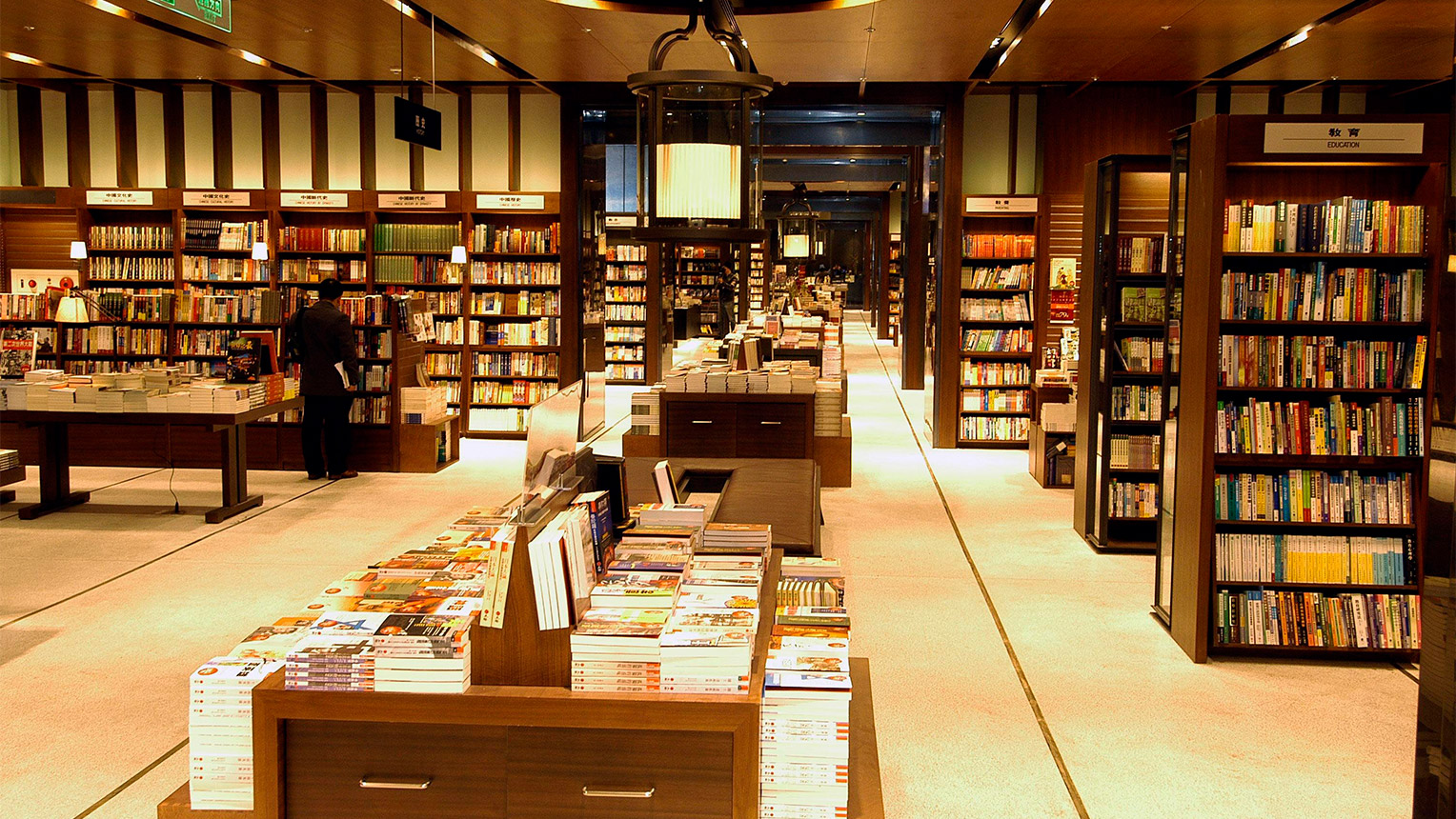 Eslite Spectrum Xinyi Store (Taipei)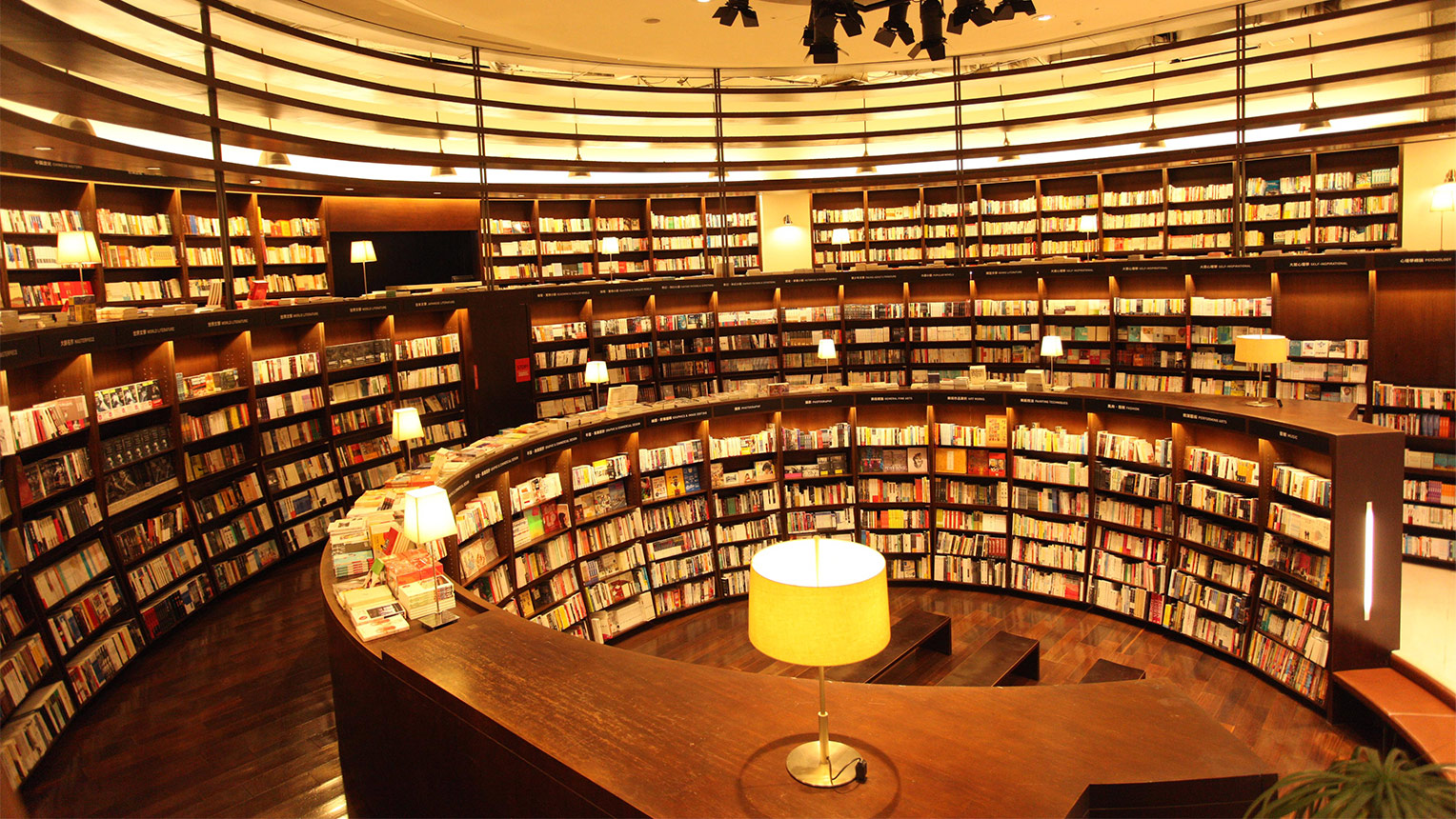 Eslite Spectrum Taichung Chungyo Store (Taichung)
Selling the Experience of Reading Books
- It has been 30 years since the founding of Eslite and times have changed, like the environment surrounding books. How have Eslite accustomed to these changes?
Traditionally, the purpose of a bookstore is to sell books of course, but what we place focus on is to sell the experience of reading books. The reason we have been proactive in promoting talk shows and events related to books was our intent on providing an opportunity for our customers to find the secret to their life or lifestyle in books. If society in general read well, we believe it would result positively towards sales figures at bookstores. Despite how much times may have changed, recommending a culture of reading has been what we have been consistently focused on, and will continue to do so. With that idea as our premise, we have continued to accommodate the consumer in accordance with the times, and gradually adapted our way of recommendations until now.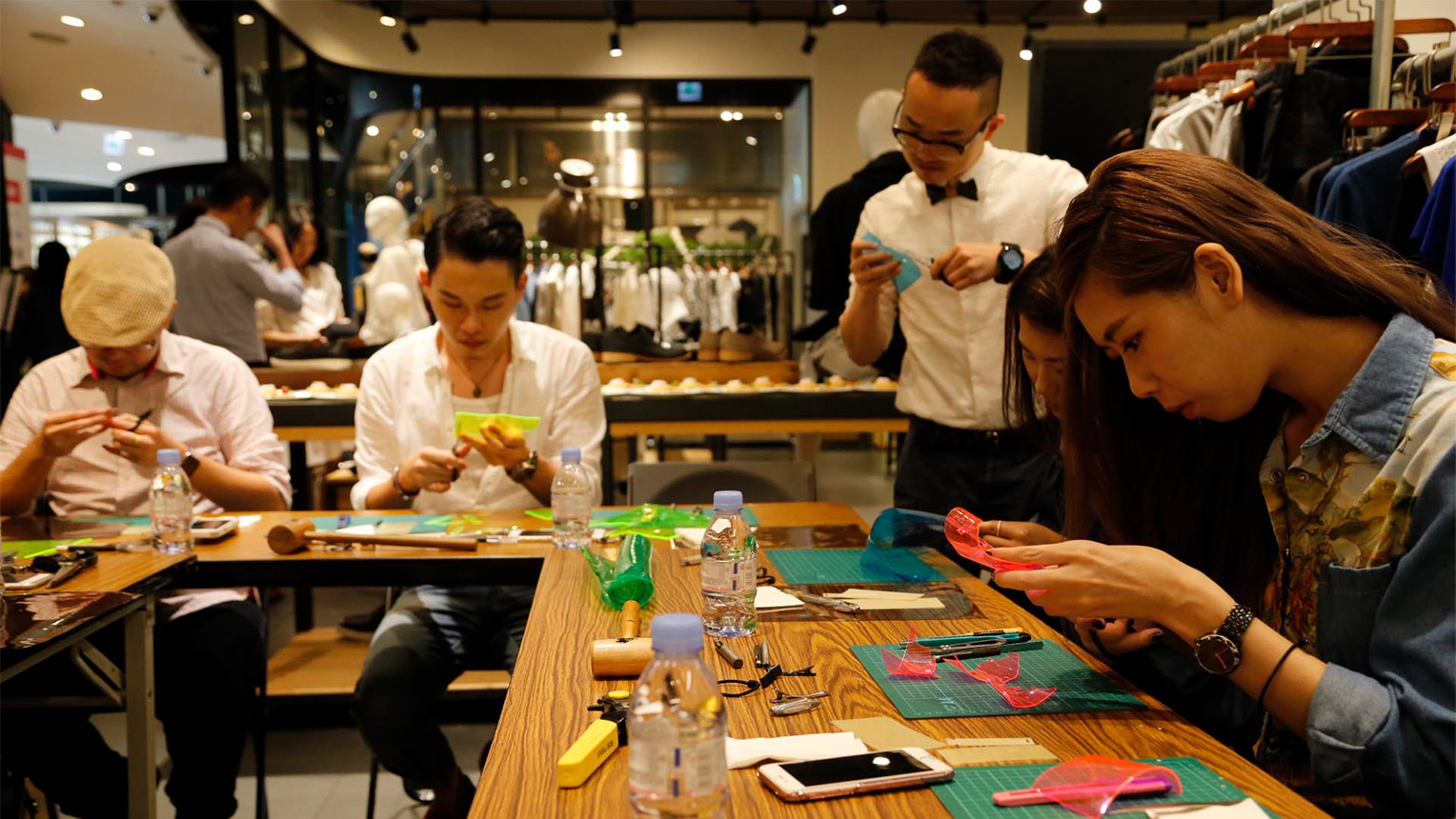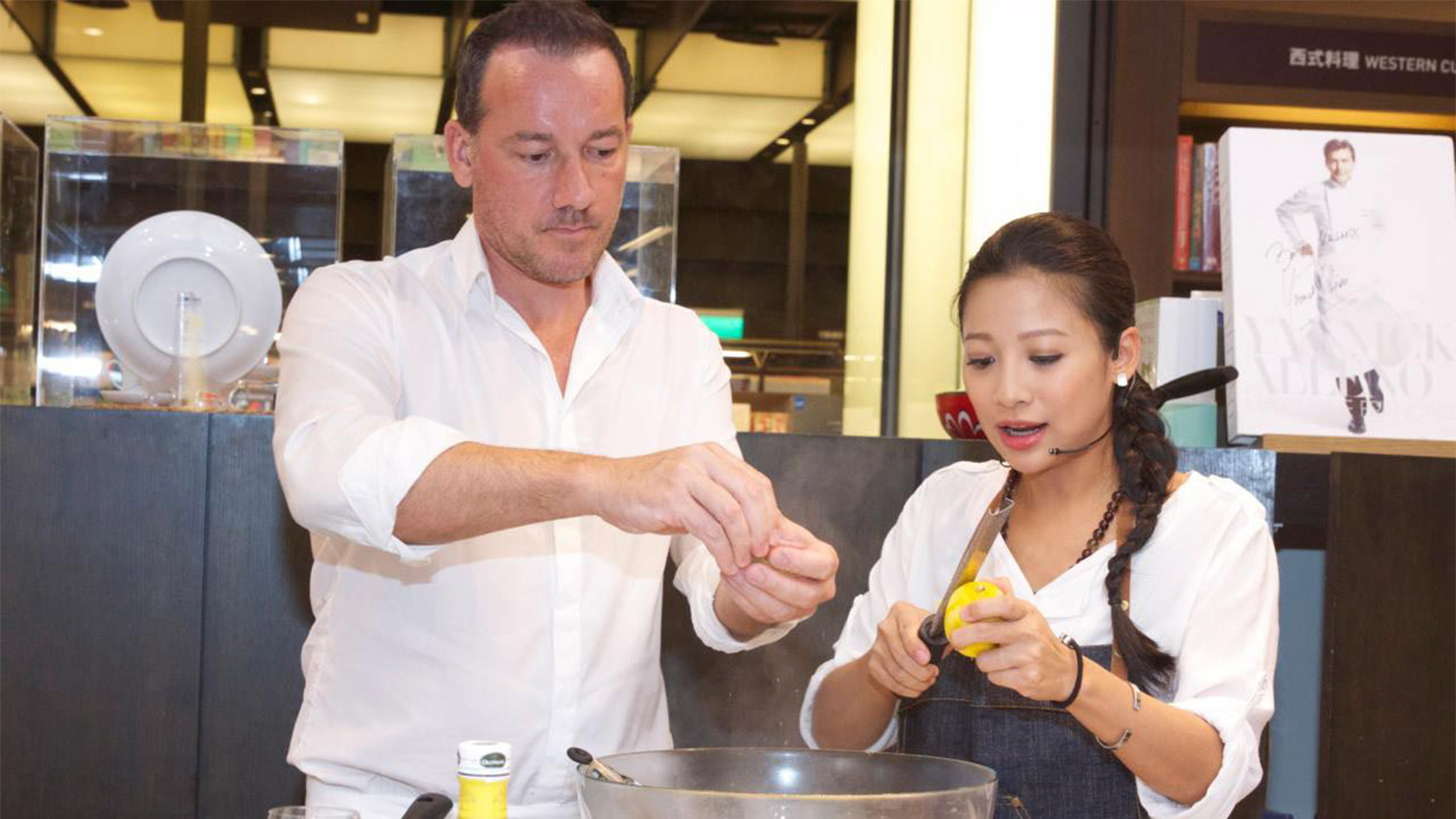 At Eslite Spectrum, totally over 5,000 hands-on events such as workshops are held annually at all store locations.
- Eslite Spectrum also are proactive in hosting workshops.
Yes we are. There are 2 approaches that we take in our workshops. One is that in this day of mass-produced consumables, we have workshops to have our customers experience the quality and historical background of traditional craftworks. Another is that in the stressful societies of today, we have workshops dedicated to using your hands to not only gain mental ease, but to find new possibilities about yourself that one may have never known before.
- Even in your workshops, are you still intent on recommending reading?
Compared to the purpose of books where you gain knowledge through reading,I believe workshops to be a place to put the knowledge you have gained into action. For example, although there are methods to cook food in recipe books, unless you actually make it, the knowledge will never become your own. In that sense, I think that workshops are related to reading, and Eslite Spectrum is directly connected to what it has expanded to in all aspects of life.
- Eslite Spectrum has been instrumental in promoting the culture of Taiwan, what are your thoughts on such responsibility?
In the various areas of activities that we were expanding in, although we knew of the works and traditional handcrafts by the incredible young artists of Taiwan, we also found that there were no avenues to show these works to the general populace. No matter how incredible the idea or philosophy, and how skilled, it would not succeed if it is not seen. That is why we saw the need to grow and support young artists and brands through the utilization of our stores, and took part in an incubation project called Eslite Spectrum expo. We are planning on implementing this Eslite Spectrum expo at the sales floor of Eslite Spectrum Nihonbashi too.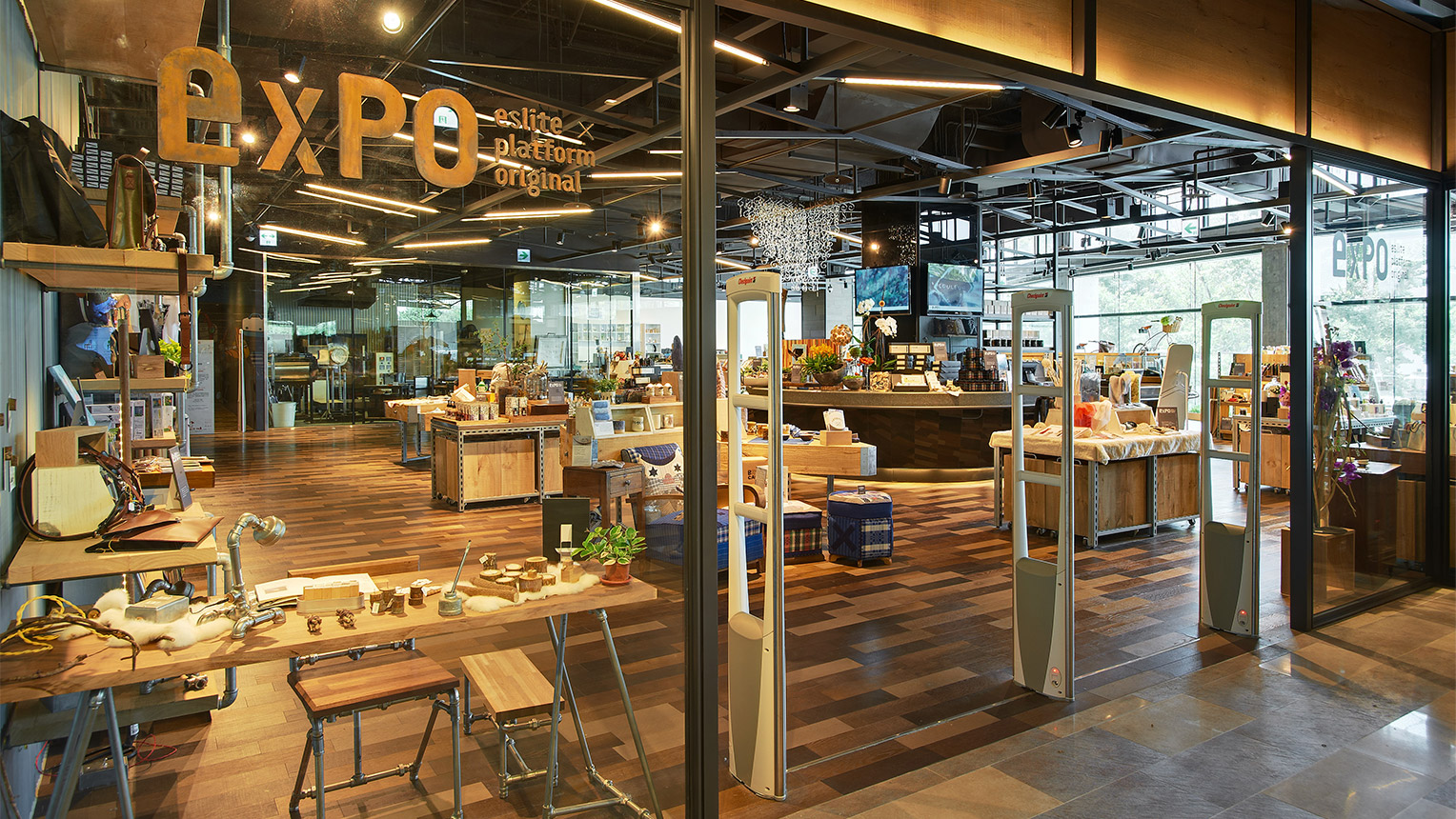 The "Eslite Spectrum expo," is an incubation project that has discovered and supported many hundreds of young creators and brands.
Why Eslite Spectrum Chose Nihonbashi
- Could you tell us about the history behind why you opened the store in Nihonbashi?
Although we had various offers to open our store, an opportunity came up when we heard about the Nihonbashi redevelopment project through Mitsui Fudosan about 3 years ago. We were very impressed with the ideas behind the redevelopment project, and it fit really well with the philosophy of Eslite. That was how we became interested in Nihonbashi. Nihonbashi is the origin of Edo culture, and to this day there are many long-standing stores and artisans gathered here. The atmosphere of the town is great and we felt that the location was perfect to open our first-ever Eslite store in Japan. So we decided. Since the business practices of Japan are very different from that of Chinese regions, in the opening of our store we had the cooperation from Yurindo, a book store chain with more than 100 years of history, in regards to the operational aspects.
- What kind of impressions did you initially have about the Japanese culture and market?
Taiwan and Japan had always had a historically close relationship, and Japanese music, film, TV dramas and publications are highly popular in Taiwan. So we were very familiar with Japanese culture, and we did have somewhat of an understanding. Of course, that is mostly from a perspective that is close to that of a tourist, and if we were to actually start a business here, we still need further research.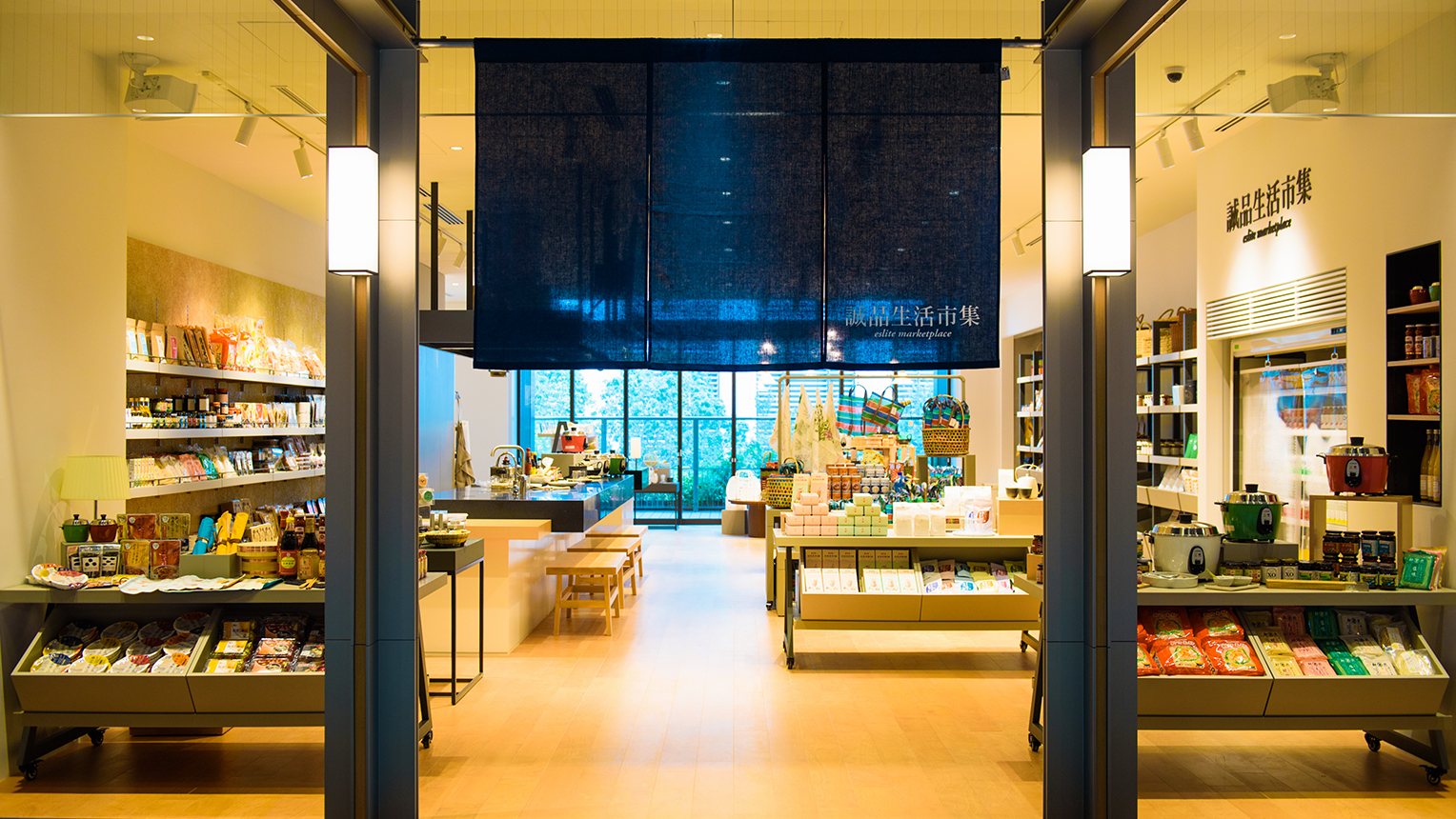 Eslite Spectrum Nihonbashi Store
- Eslite Spectrum has always intentionally incorporated the regionality into the operation of the store, do you intend to do the same at Eslite Spectrum Nihonbashi?
Yes we are. Nihonbashi is home to a rich history and culture, not to mention a place with various stories to tell. We fully intend on promoting events that features such things. In addition, there are many long-established stores with over 100 years of history in Nihonbashi, and we want to work hard to be accepted into this community that we highly respect.
- What is the background behind Eslite's ideas on establishing stores that emphasize a connection to the surrounding region?
Strategy-wise when opening a store, differentiation for the sake of improving the business model and profitability is very important. However, more so than that, we do not want all our stores to be similar to each other. For example, even within Japan as a whole, there is a very big difference in the climate and lifestyle habits between east and west Japan. We feel that it is important to create a store that is worthy of each region by utilizing the characteristics of its surroundings. Based on that ideas, we place importance in not only on our staff, but in creating the store together with the local residents. By doing so, it would lead to each country and each region having a distinctive store, all the while having the same underlying DNA of Eslite.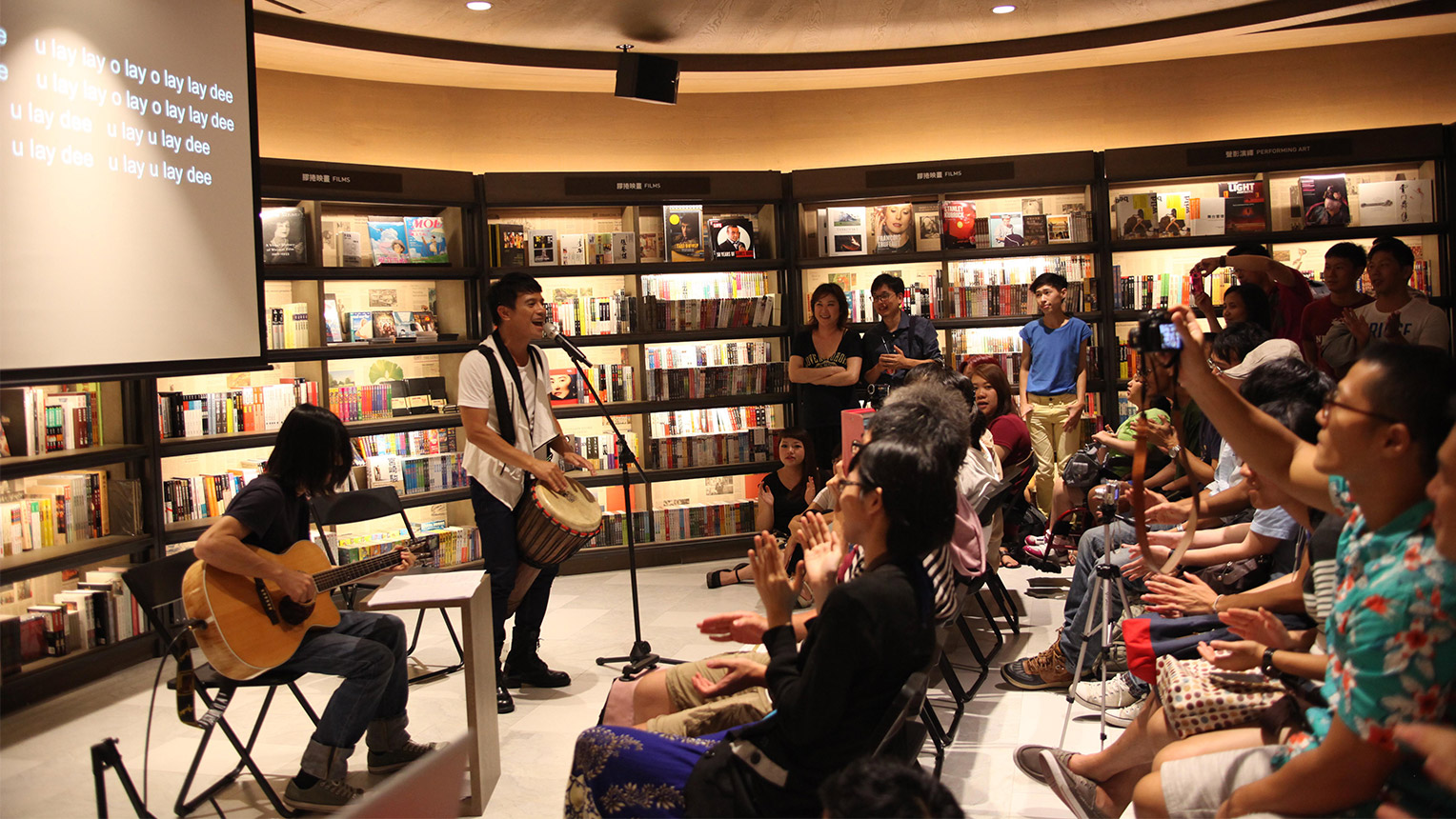 A scene from the event space "forum" inside the Eslite Spectrum Songshan Store (Taipei)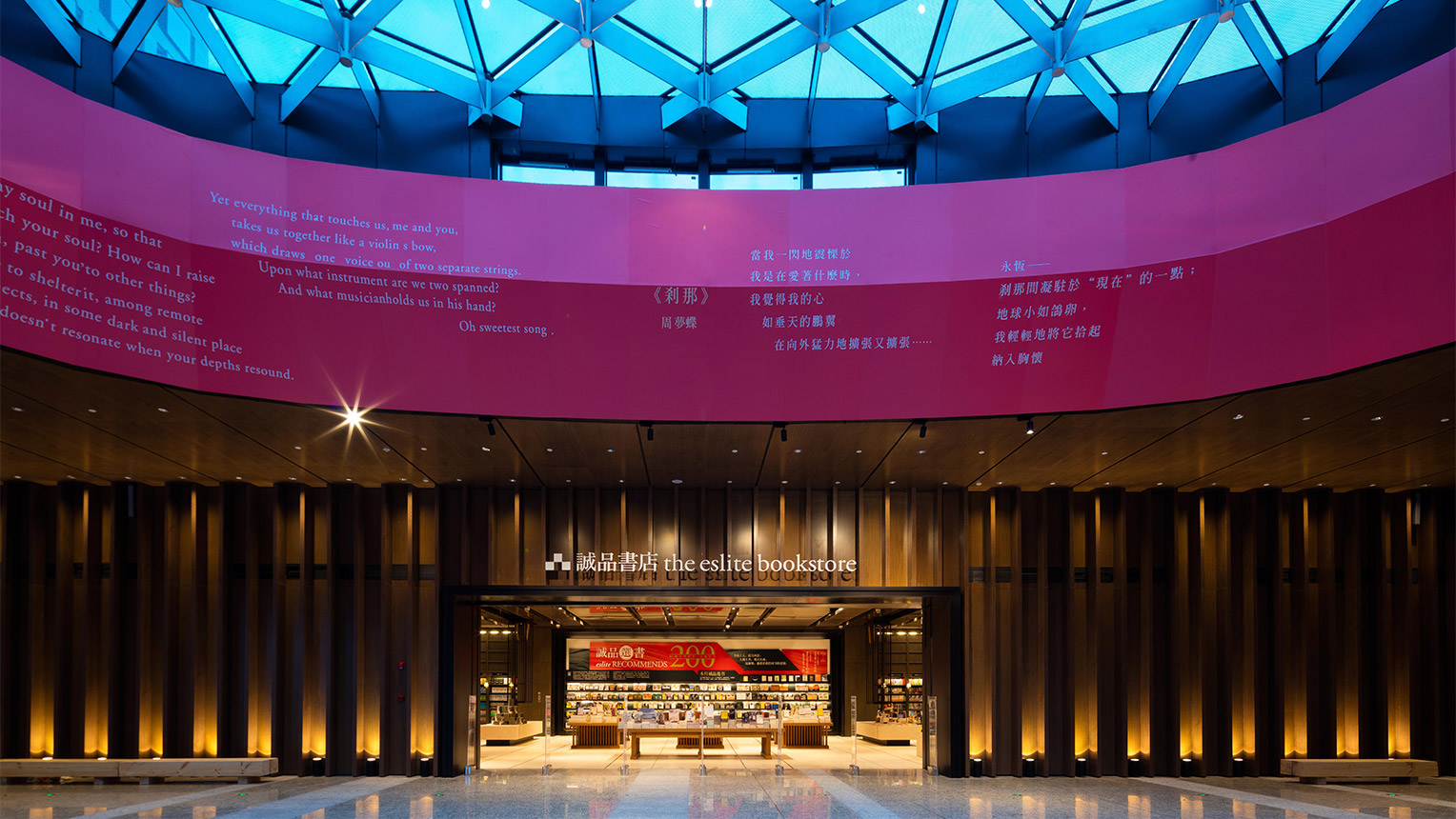 Eslite Spectrum Suzhou Store (Suzhou, China)
A Place of Exchange Connecting Japan and Taiwan
- What is the space like inside Eslite Spectrum Nihonbashi?
For the spatial designs, we requested Mr. Chris Young, an architect who has also handled the designs for the "Eslite Dunhua Store (Taipei)" and the "Eslite Spectrum Suzhou Store (Suzhou, China)." Based on the concept of "Old-Meets-Now" and "New-Old-Harmony," the space is made to express the history and culture of Nihonbashi, the origin of Edo culture.
- Please also tell us about the layout and the tenants.
The sales floor is centered around the "Eslite Bookstore (books)," and comprises of 4 zones, "Eslite Stationary (stationary)," "Select Merchandises and Workshop," and "Restaurants and Food Stuffs." Overall, we are planning on handling over 100 or more brand-items. In addition, about 50 of the brands for cosmetics and foodstuffs are from Taiwan. From "Wang De Chuan," famous for their Oolong tea, to the popular Taiwanese restaurant "Fujin Tree Taiwanese Cuisine & Champagne," to the long-standing Taiwanese sweets store of "Kuo Yuan Ye," and a Chinese medicine lifestyle brand "DAYLILY," there are many stores that are having their first-ever stores in Japan. Furthermore, another one of the highlights at Eslite Spectrum Nihonbashi is the workshop zone. Similar to the Eslite Spectrum Songshan Store, there would be a glass handcraft studio where you can experience glassblowing.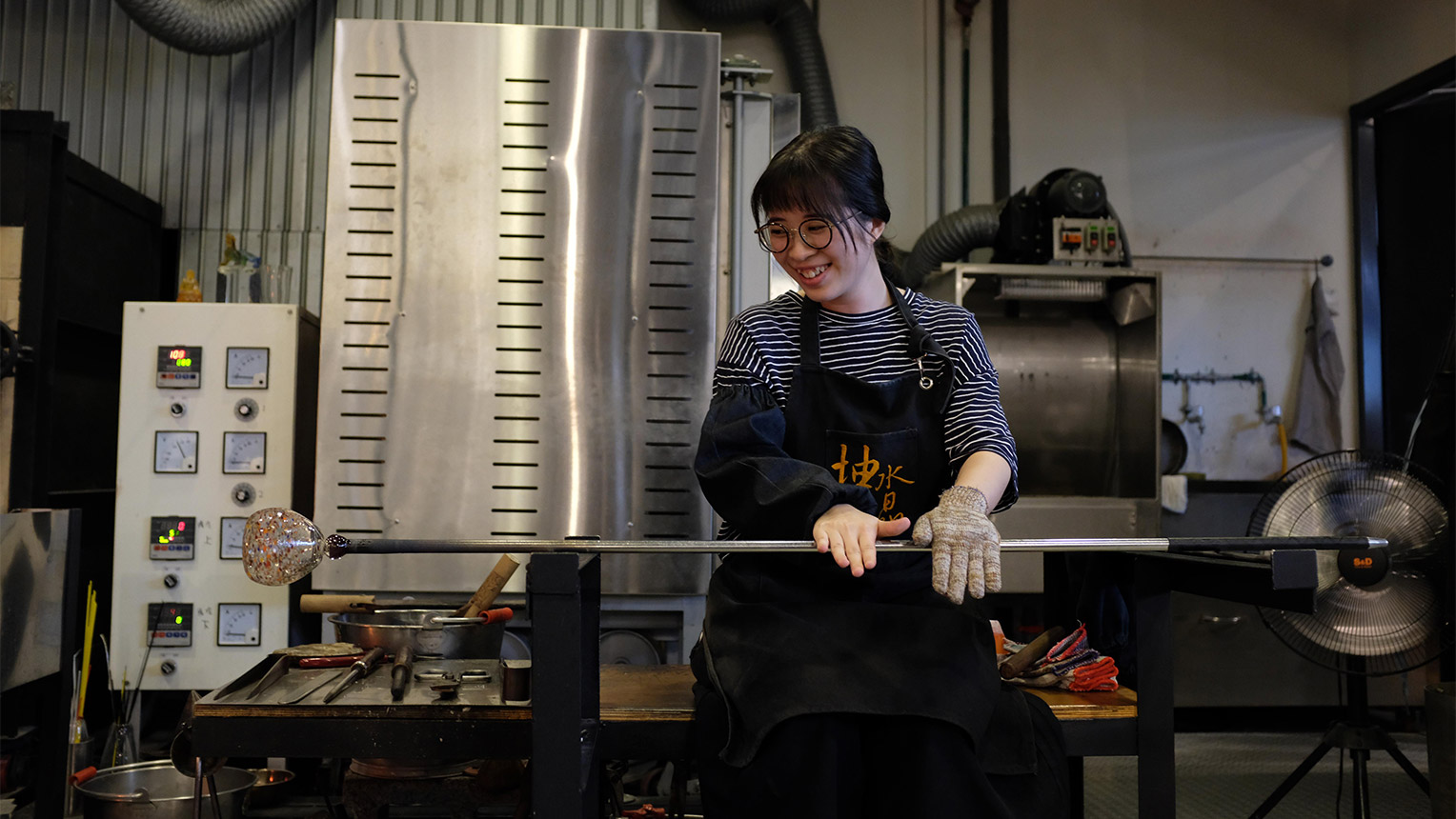 The "Glassblowing Workshop," a popular event of the Eslite Spectrum Songshan Store. Reproduced at Eslite Spectrum Nihonbashi under the support of the "Tokyo Glass Art Institute," known for producing many glass art craftsmen.
- Would there be Japanese tenants and brands at the Eslite Spectrum Nihonbashi?
We are planning to invite stores from all over Japan to feature their traditional craftmanship along with workshops by them as well. At Eslite Spectrum Nihonbashi, we are thinking of handling equal parts Japanese and Taiwanese products, and want to be a platform for cultural exchange between the two countries. In the past, Taiwanese people often traveled to Japan to enjoy the delicious food and post their pictures on social media. Nowadays, we see that there are more and more Japanese people visiting Taiwan. I also am very interested in just how popular the Tapioca Milk Tea has become in Japan. (laughs) But, there are still a lot of Taiwanese culture that is unknown, and we want a store in Nihonbashi to be a place to feature such things. In addition, we want to bring the fantastic art crafts and brands of Japan to Taiwan, Hong Kong and China.
- It would definitely be a great place to interact with the culture of Taiwan, even though you may still be in Japan.
That is the kind of store we want to be. Personally we think this is an important experience for us too. Through the opening of our store we think we can re-evaluate what is great about Taiwan and understand how we could introduce them to Japan.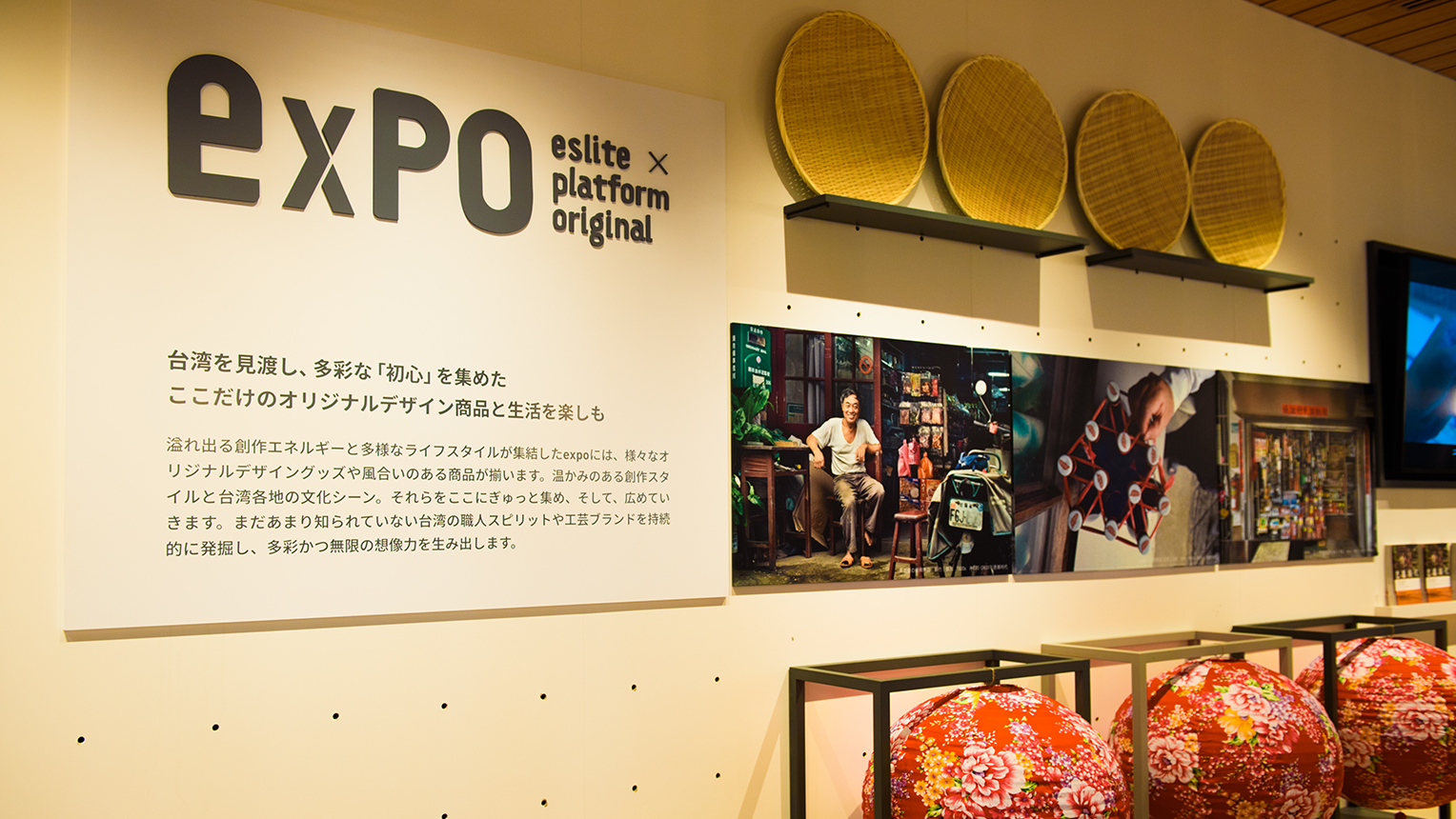 Eslite Spectrum Nihonbashi Store "Eslite Spectrum expo"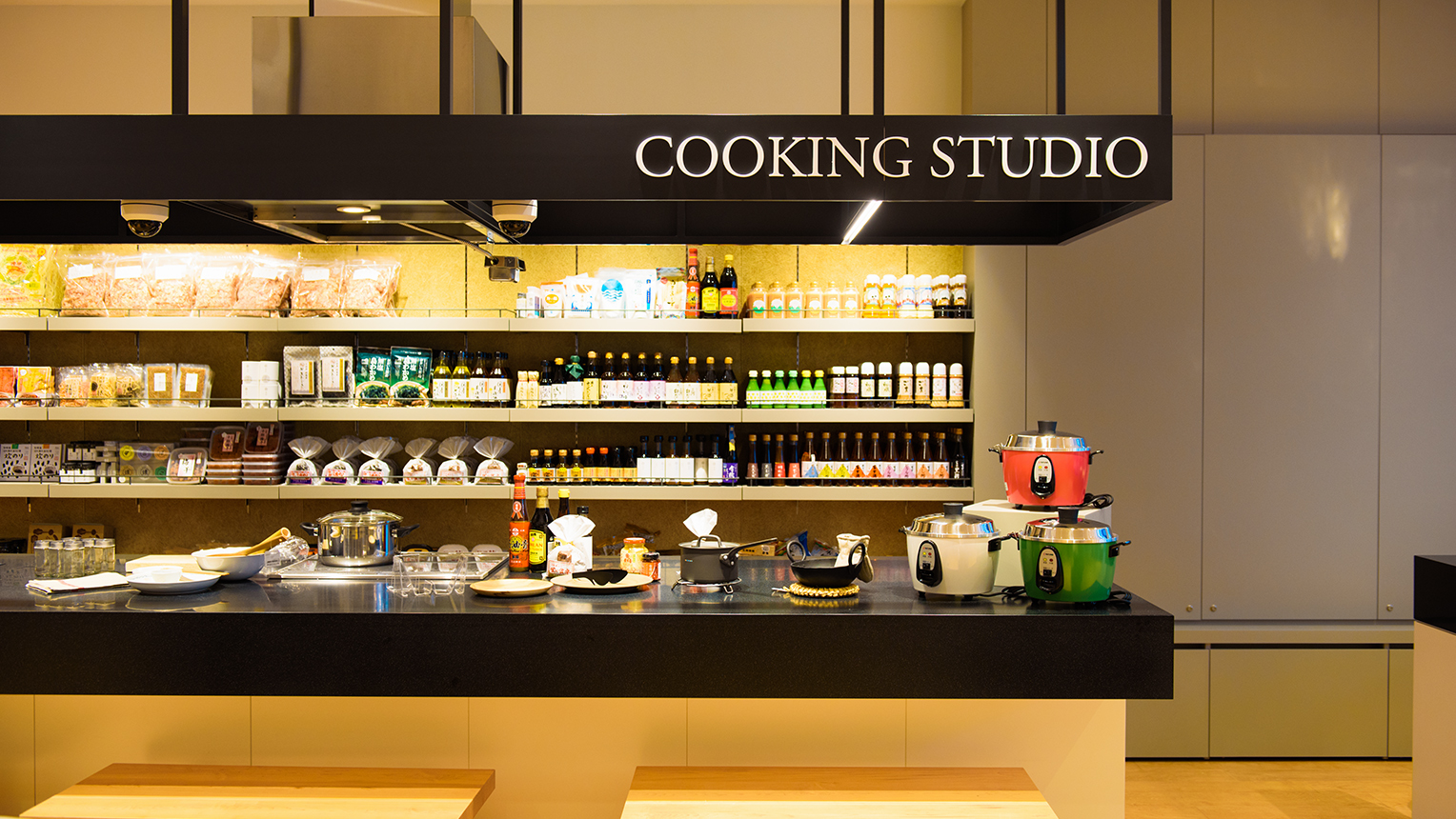 Eslite Spectrum Nihonbashi Store 「COOKING STUDIO」
What Makes a Good Bookstore?
- You have mentioned that you want to create the store along with the people of Nihonbashi. What kind of collaboration are you specifically thinking about?
Since there are a lot of traditional handcrafts in the area around Nihonbashi, we are thinking about holding a workshop that features these local artisans. In addition, we have a corner at our bookstore that features select books related to Nihonbashi, and coupled with that we are planning various approaches for projects that relate to Nihonbashi and the Edo culture.
- Recently in Japan, we see that although many long-time bookstores are being closed down, on the other side we see the appearance of many distinctive and select bookstores. I think that regardless of these drastic changes, I think it is still important that having a good-quality bookstore is an important aspect to a good town. What do you think constitutes a good bookstore?
I think that a good bookstore is not only a place where you can search for knowledge, but a place where visitors can relax the body and mind. We want Eslite Spectrum Nihonbashi to be a place that is conclusive to a relaxed environment, all the while enjoying reading a book. We often see our customers sitting on the floor of our Taipei store all engrossed in their books. How this could be possible in Japan is what we are discussing right now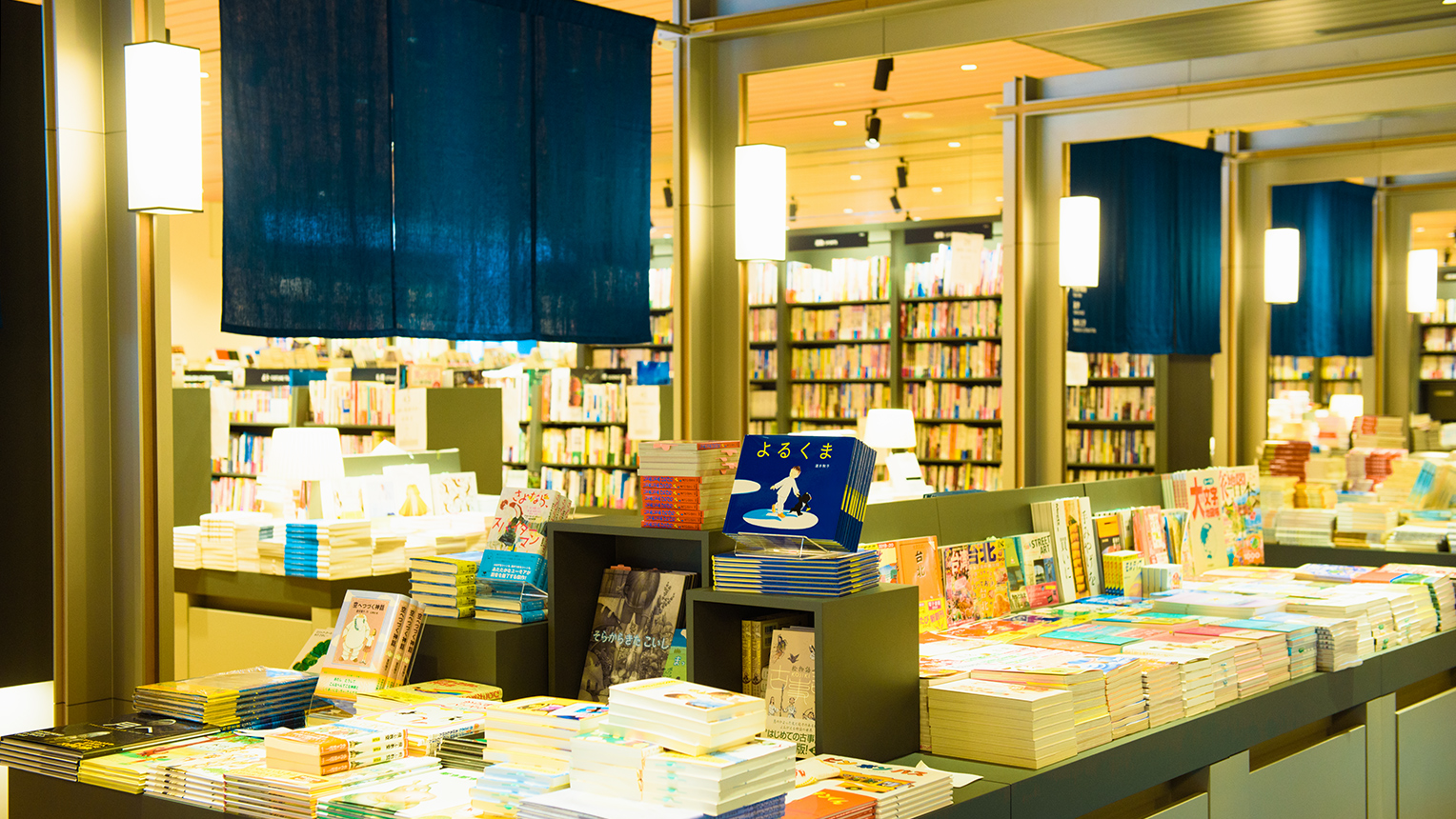 Eslite Spectrum Nihonbashi Store "Eslite Bookstore"
- I understand that you have done research on the surrounding bookstores in light of the opening of your store. What are your impressions of Japanese bookstores?
Like the Mom-and-Pop bookstores that we previously mentioned, I think those are always interesting and the philosophy and ideas of the owners should definitely be focused more. Although we have multiple stores, we think of each store as being independently managed and should have their own distinctiveness, selection of books, and plans. Based on those ideas, for Eslite Spectrum Nihonbashi, we are thinking of focusing on the Literature genre. Lately it has been said that literature is hard to sell, but it is within this genre where various kinds of knowledge and originality are filled, and we want to re-focus on this.
- Finally, could you give a message to the Japanese customers who will be visiting the Eslite Spectrum Nihonbashi store?
Although there may be a small amount of people who already know Eslite, we want our customers to feel that this store itself is Eslite personified. At the same time, we hope to show how this store is different from those in Taiwan. In addition, we want our first-ever customers to not only be satisfied, but we hope we can provide an experience that surpasses their expectations. Furthermore, we also hope this store to be a place where people can exchange and deepen their interactions with each other. As such, we will strive in creating a relaxing atmosphere between the customer and Eslite staff that is akin to that of friendship, and we hope that our customers will spend a worthwhile time here.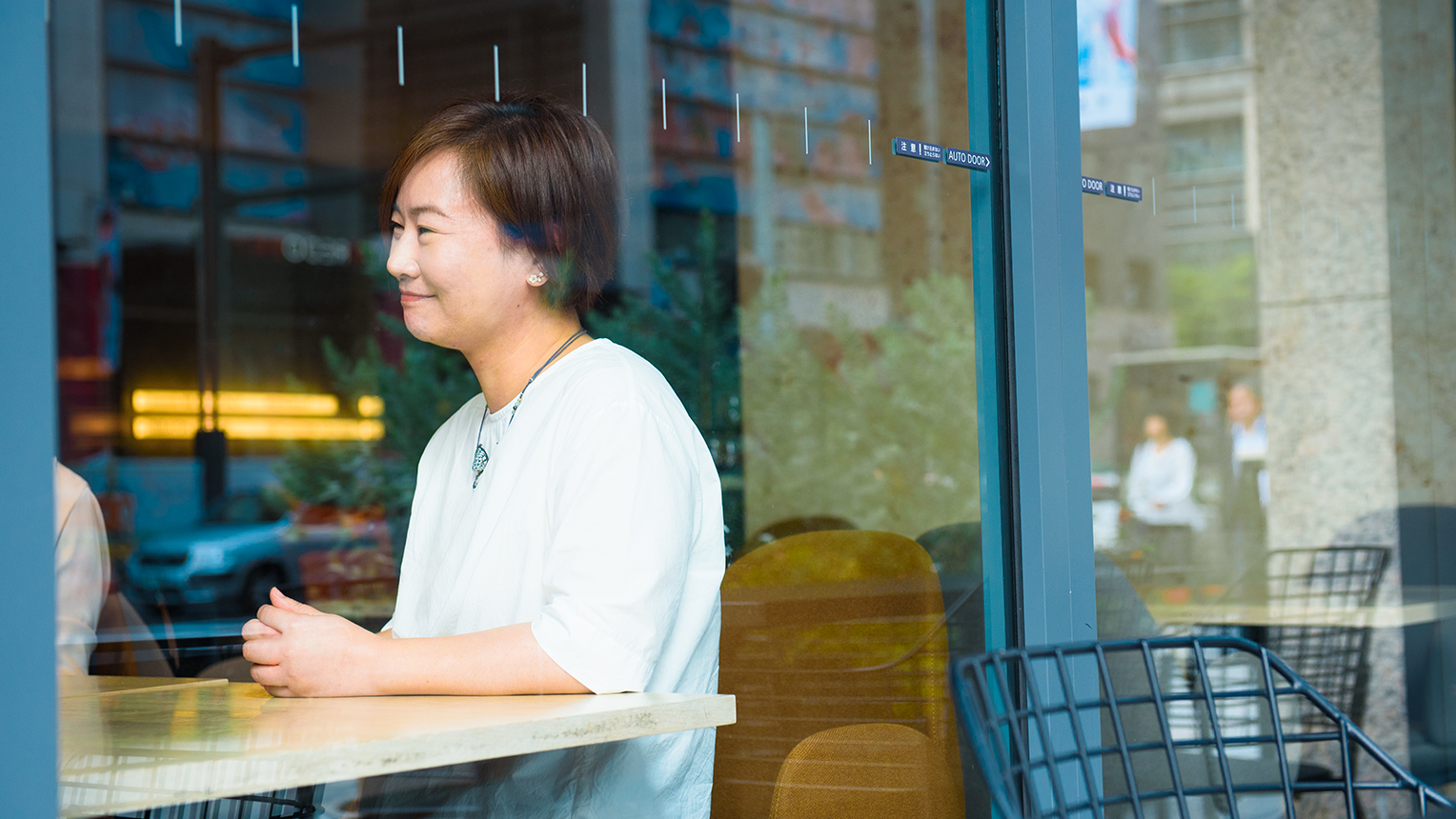 Interview and Article: Yuuki Harada (Qonversations) / Photos: Daisuke Okamura
Eslite Spectrum
Under the concept of "Books, and Everything in Between," takes part in establishing a store that places importance on the colors and cultures of the surrounding regions in order to interact with the local residents. Starting with its origins in Taiwan, they have expanded to 49 store locations across various countries and regions such as Hong Kong, Suzhou, Shenzhen, etc. Operates not only a bookstore, but also various other places such as galleries, performance halls, movie theaters, and wine cellars to share cultures and contents. In addition, they have expanded to the restaurant and hotel industries. The "Eslite Spectrum Nihonbashi" is Eslite's first-ever store in Japan, in addition to being their 50th memorable store location in total.