2020.01.22
Hostels are on the Rise in East Tokyo. The Background to this Development and the Future of Accommodations According to Innovators in the Field.
Hostels are on the Rise in East Tokyo. The Background to this Development and the Future of Accommodations According to Innovators in the Field.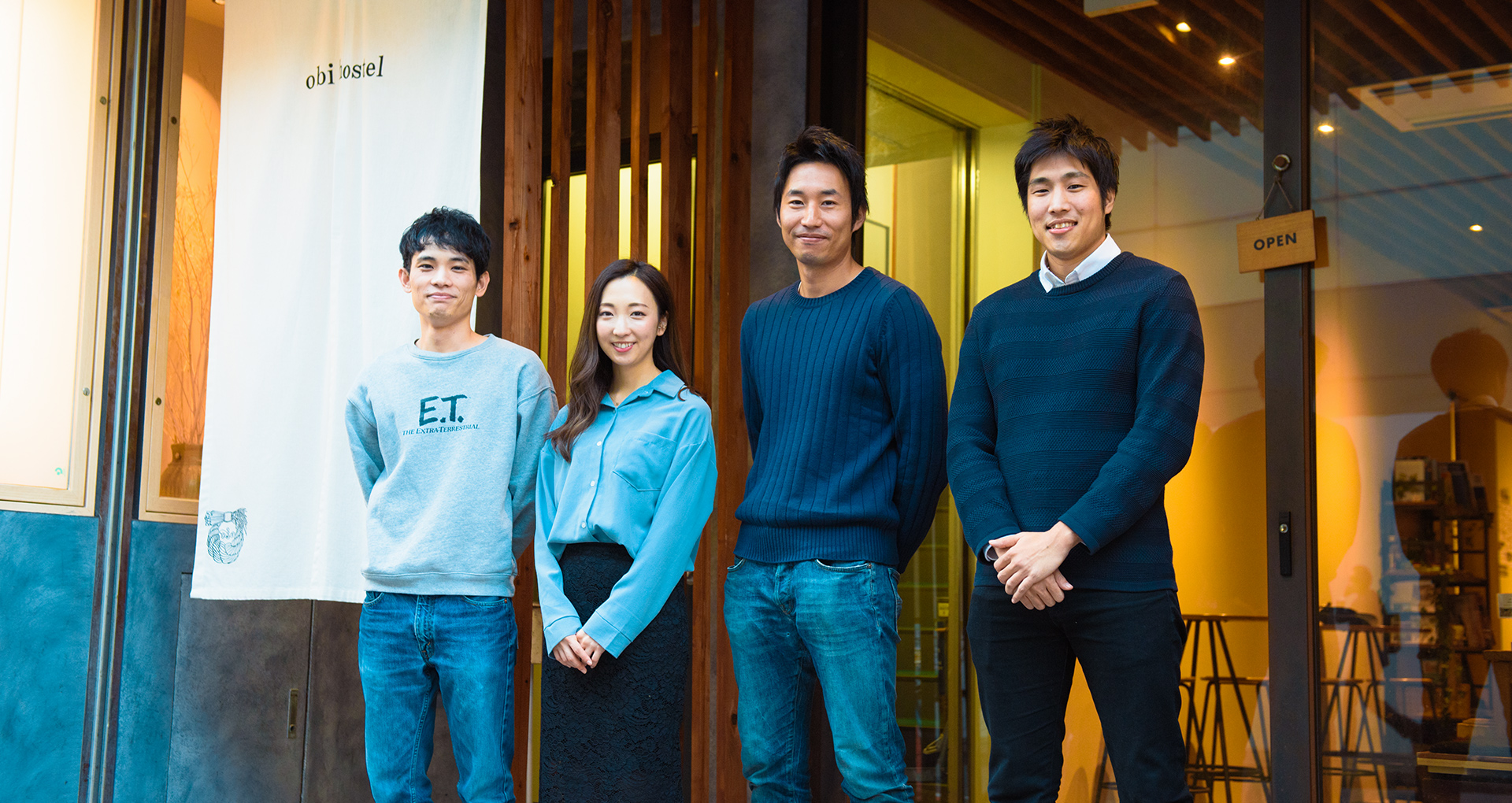 Our readers might be aware that in recent years businesses called "hostels" are increasing in number across East Tokyo, an area that includes Nihonbashi. Hostels are a more affordable type of accommodations than hotels, and are unlike hotels in using dormitory-style or partially-private rooms in most cases. They are also distinct that that many are renovated versions of existing, otherwise-unused buildings. With increasing foreign tourism, they have been growing more popular in recent years.
So why are hostels flourishing in the area? The corporation Catalyst runs the "obi Hostel & Café Bar" in Bakuro-yokoyama, and we spoke with Representative Director and CEO Mr. Yuki Takano about the backdrop to this development, as well as shifts in the ideal form for the accommodations business.
Our Business Territory is "Everywhere in the World," and we want to share All the beautiful Things the world has to offer.
-First, please give us an overview of your business at Catalyst.
The name Catalyst encompasses our desire to "serve as a catalyst that brings change to an area." Our main businesses are hotels and accommodations, and renovations of traditional homes, and we currently have five accommodation facilities (Nishiizu in Shizuoka, Okinawa, Ashizuri in Kochi, Kyoto, and Nihonbashi). We're also working on a few new projects. For example, we're developing a project to renovate and transform an art museum into an art hotel. It's in the city of Gotsu in Shimane prefecture, and the museum was designed and planned by the architect Yasuyuki Takano – my father. We're even working on an accommodation facility project in Uganda, in Africa.
Our corporate vision is "to find beautiful places around the world, share them with people around the world, and amaze as many people as possible." I believe there are many ways to achieve that task, but given there are variations in length of stay from check-in to check-out, meals, buildings, background music, fragrances, and content for guests to experience, we want to provide guests with an appealing experience more rooted in the area as a type of hotel. That's why we're focused in the accommodations business at present.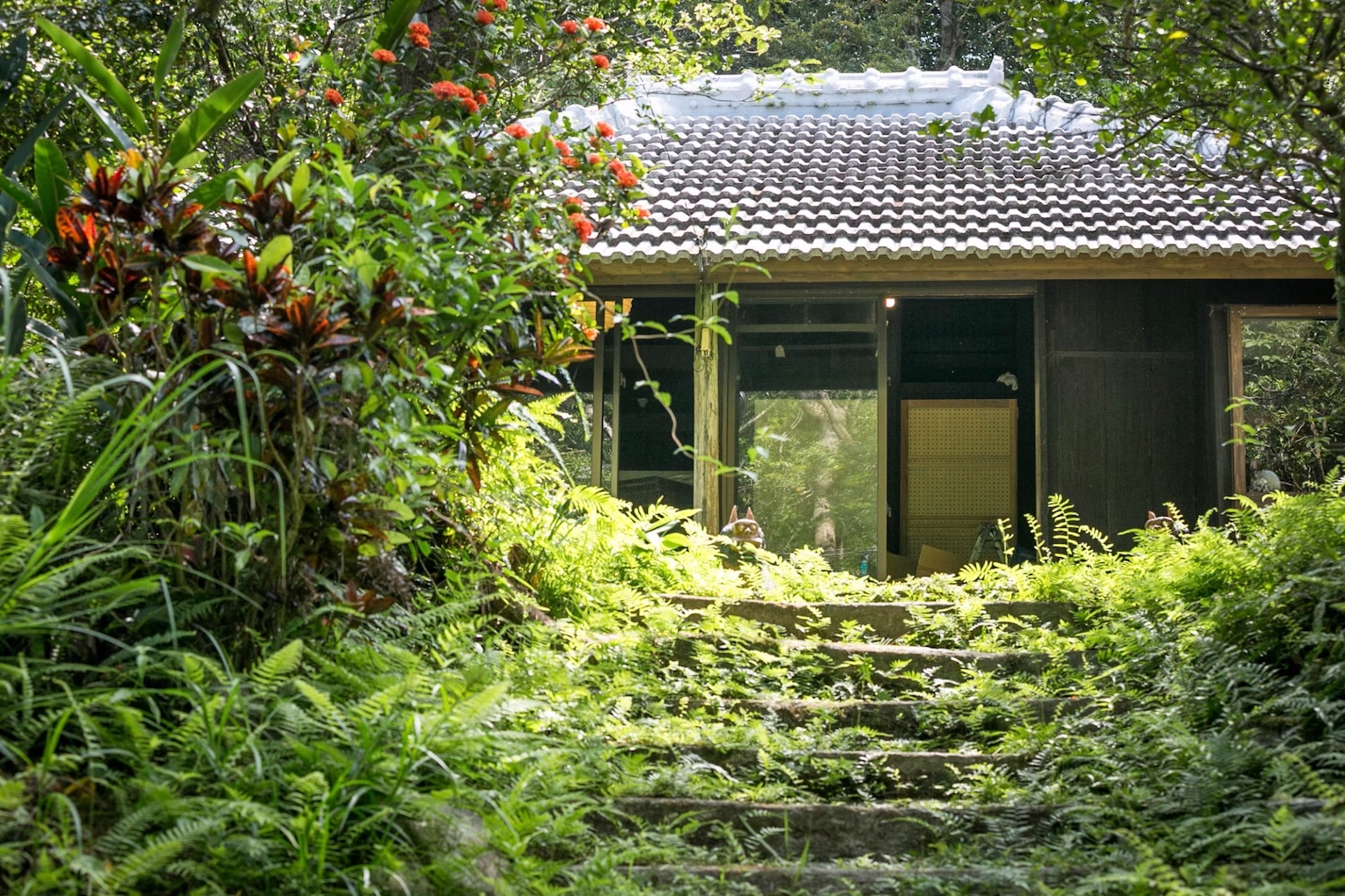 "Mui no Yado," a former expansive home renovated and operated by Catalyst in Yambaru Discovery Forest, in Kunigami District, Okinawa. (Photo provided by Catalyst)
-How do you define "beautiful places around the world"?
One definition is the "beauty of culture and history," which is in the architecture and city landscapes born from human history. Another is "the beauty of untouched nature," where humankind has not yet reached. I want to produce beautiful things from both of these opposing polarities – beauty constructed by humans and beauty untouched by humans – and share it with the world.
We generally express the beauty of history and culture by renovating existing structures to rebuild them into new spaces while preserving the existing city landscape and architecture. The "obi Hostel & Café Bar" is also a renovated, abandoned building. On the other hand, we express natural beauty through original facilities that we produce. One example would be the way we are developing modular accommodations, combining containerized accommodations set up like hotel villas with low-environmental-footprint technologies like solar cells. We want to develop toward accommodations you can just place in the natural world, from this use of modular structures. As a first step toward that end, we plan to launch the technology at a glamping facility currently in the preparation stages on a remote Okinawan island.
-We've heard you're opening accommodation facilities in Uganda, but could you tell us about that project?
Located in central Africa, Uganda's capital Kampala has a pleasant climate similar to Japan's in April, and rich soil that's great for agriculture. Despite its economic potential for wealth, the city faces issues with growth due to underdeveloped agricultural and manufacturing technologies.
In response to these issues, one of my seniors launched a local agricultural startup to share technologies, and started a produce business. That led another of my seniors to go to Uganda with hopes of "creating a relaxed place for local people to eat that produce," and then start a Japanese restaurant there. I went to see how they were doing two years ago, and felt there was enormous potential in the city and their businesses. Being there and thinking "they grow quality vegetables and make good food. It would be nice to be able to visit here" was what motivated me to launch a facility for accommodations. That's the sequence that leads to us building a made-in-Japan hotel there.
-So rather than strategically resolving to expand overseas, it was a connection that inspired you.
That's right. We consider "the entire world" to be our business territory. We want to produce everything that we feel is "beautiful," regardless of whether it's inside our outside Japan.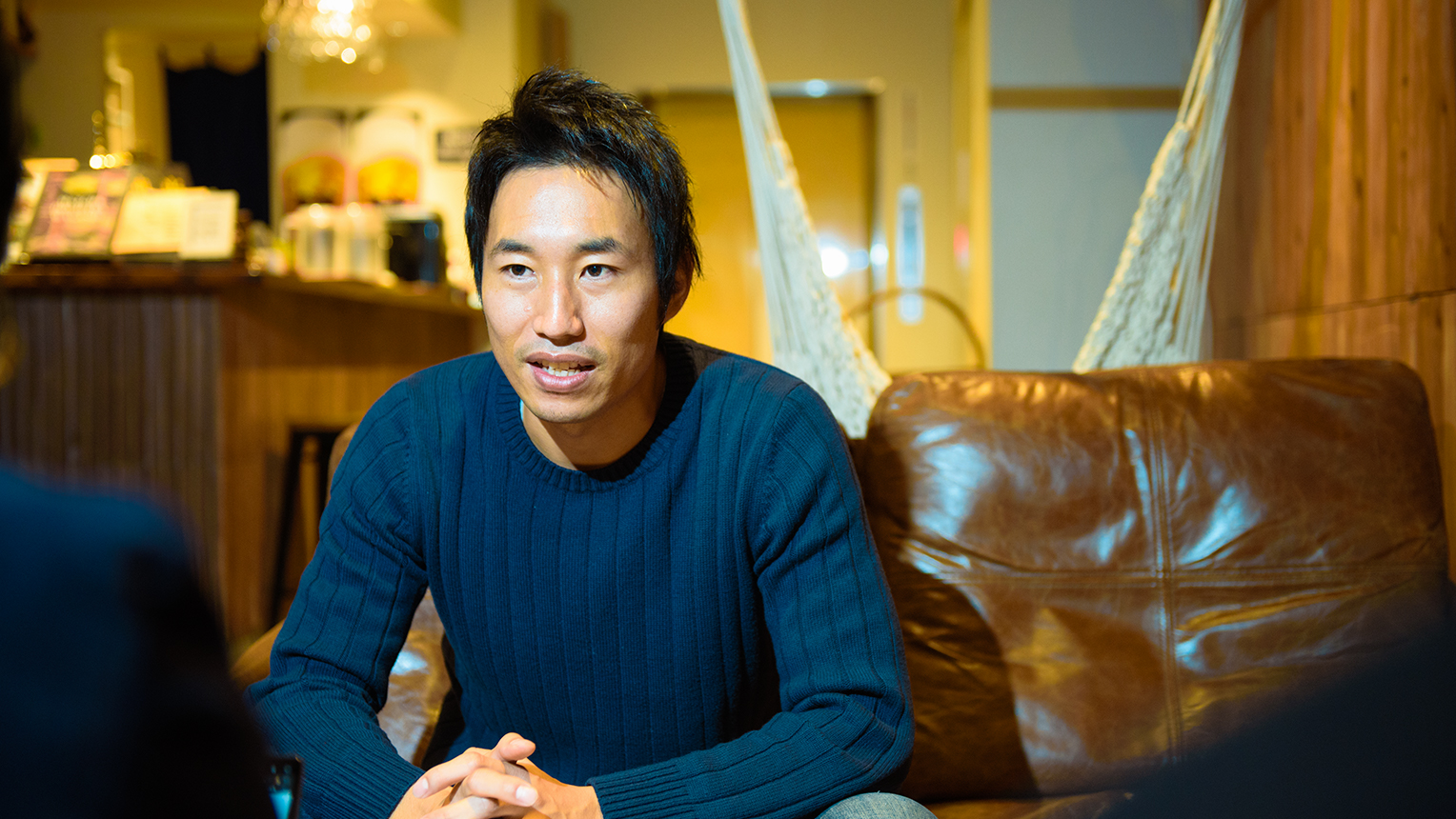 Yuki Takano, Representative Director and President of Catalyst
-For the record, your career was originally in consulting firms and investment funds, Mr. Takano. What made you want to start businesses in accommodations and home building renovations?
There are two reasons I settled on this business. The first was influence from my father, an architect. My father primarily worked on design and planning in public architecture, but after age 60, he became enthralled with the beauty of Japanese architecture. That led him to open his own design studio. He renovated a traditional building with a 300-year history dating back to the Edo era, and made it his office. I've watched him work up close since I was a child, and felt it was amazing how he "left a valuable legacy for the future."
And my experience at a government investment fund was another reason. At that time, I was involved in projects to leverage the value of Japanese history for business. Parts of that involved restoring old residences, and I was able to work on projects where we remodeled older buildings and made them into new business hubs. As I was doing that, I felt inspired to take on that challenge as the business owner myself, rather than as an investor. So I gathered a few old acquaintances who sympathized with my idea, and we ended up starting a company.
The various chemical reactions that arise from once-in-a-lifetime events at accommodations.
-Moving on, I want to ask about the "obi Hostel & Café Bar." First, please give us an overview of the facilities.
The "obi Hostel & Café Bar" is a hostel with two types of rooms: a mixed dormitory, and a women's-only dormitory. We also operate a café bar on the first floor of the building, which sees locals, businesspeople, and other non-guests as patrons, as well. The facility name "obi" encompasses our desire "to act as an obi belt linking the memory of your travels with memorable encounters."
We wanted to create added value that only we could, as an additional plus over accommodation functions that would bring excitement and joy to people around the world through our locations. To do that, we insist on using the first floor as an open café, as a space for travelers to interact with each other, with locals, and with staff. Our aim with the "obi Hostel & Café Bar" is to provide a location with value in the form of "interaction," not just a place to sleep.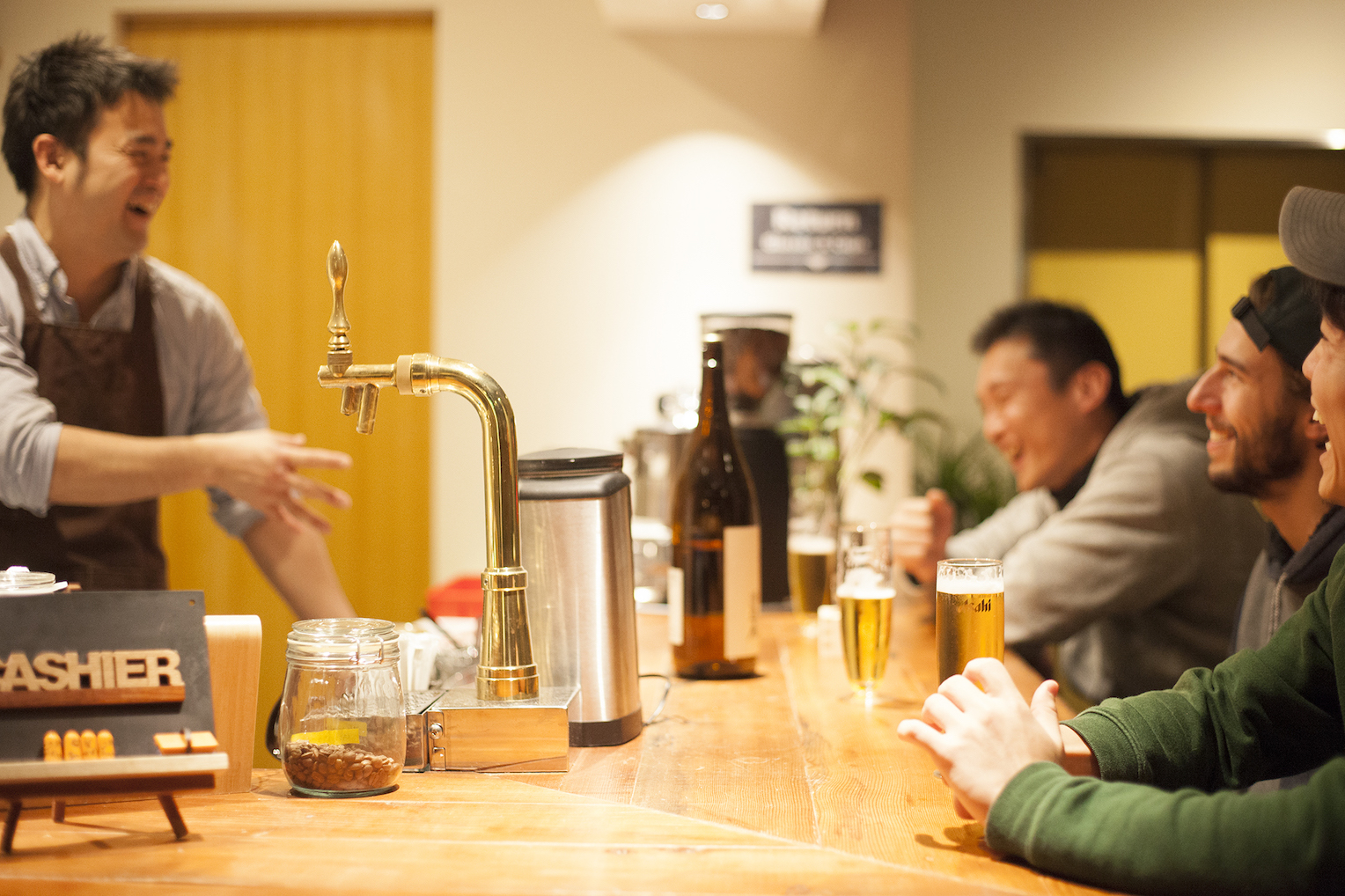 The first floor of the hostel holds a café, where anyone is welcome, not just accommodation guests (Image provided by Catalyst)
-Please share why you selected the east Nihonbashi area.
There were two kinds of reasons we settled on Bakuro-yokoyama in the eastern Nihonbashi area: economic and emotional or cultural. From an economic standpoint, this area has wonderful accessibility for inbound travelers. In addition to both Haneda and Narita airports, it's a straight train to urban tourist centers like Ginza, Asakusa, Shibuya, and Shinjuku, which gives it a lot of potential. You can also enjoy the city itself around Nihonbashi, with its central location. Despite all of these favorable conditions, the real estate prices are modest even for the Chuo Ward, and we felt it had good cost/benefit performance in an investment sense. Bakuro-yokoyama is a perfect location if your conditions are convenient access and high return on investment.
From an emotional or cultural standpoint, it's appealing that young people are starting a new activity here, even while the area continues its traditional role as a wholesale district. I felt that the appeal of the city was the interesting "people drawn to the city" themselves, with the rise in renovated derelict buildings as cafes, crafting shops, and artists and creators gathering here.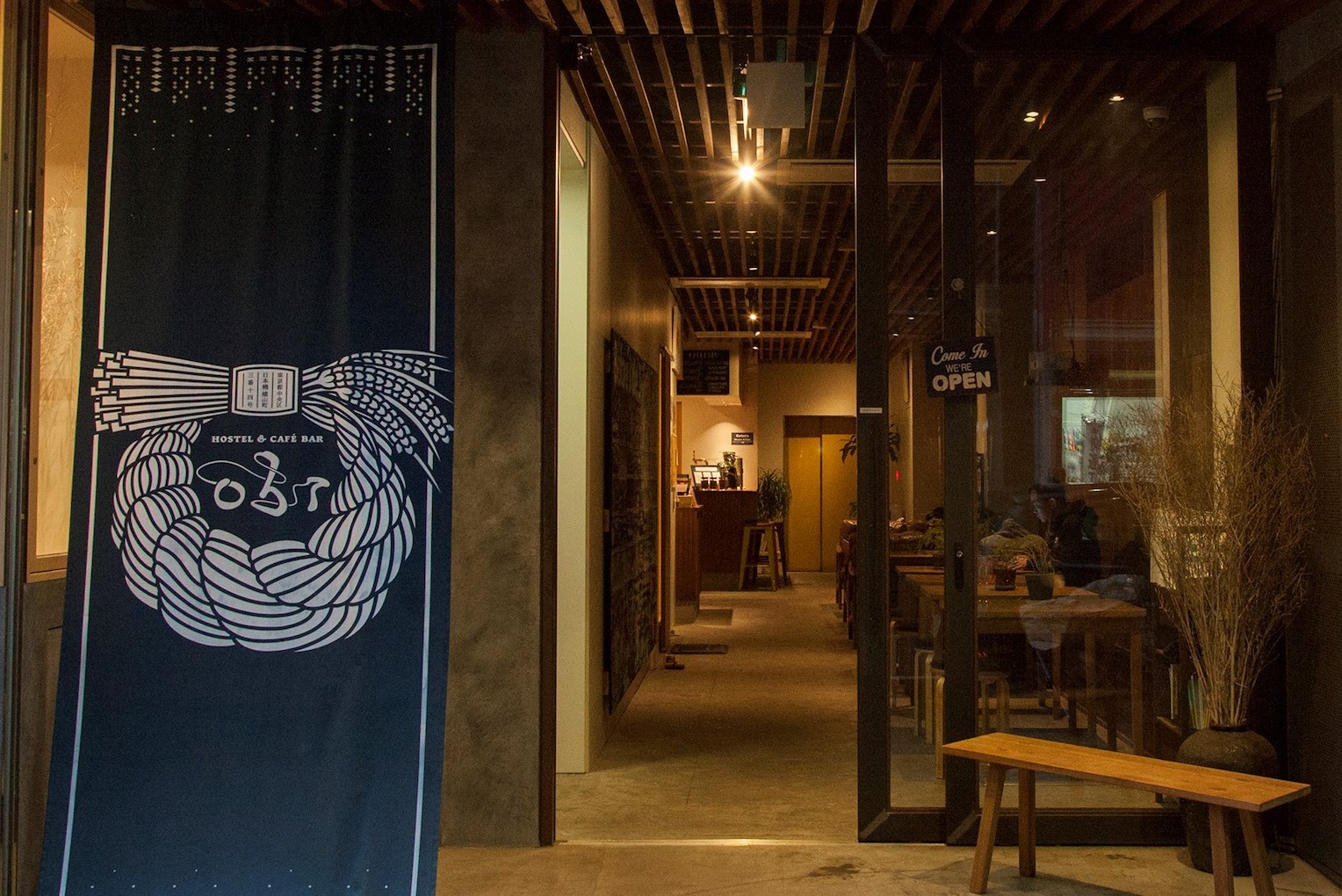 Noren curtains greet guests at the entrance of the "obi Hostel & Café Bar" (Photo provided by Catalyst)
-What sort of guests stay at the hostel?
We get a lot of foreign travelers, and while it varies seasonally, 70-80% of our guests come from overseas. That breaks down to 30% North American and European, 30% Asian, and about 10% other (South American, African, Oceanian, and so on). Since about 75% of the foreign tourists that come to Japan are from China, Korea, and Taiwan, I think we have a very strong trend toward non-Asian guests, comparatively. That is against a background of guest-house culture being predominantly North American and European, and also due to our establishment's design, atmosphere, and staff communication skills being popular among western guests.
-How do your guests find the "obi Hostel & Café Bar"?
Many of our guests are blindly searching for "a hotel with a good user rating and easy access to the city center," and find us on OTA (Expedia and other accommodation reservation websites). Also, a lot of North Americans and Europeans hunt for accommodations after arriving, and we tend to get a lot of sudden drop-ins, people who stay once then extend their stay after liking it, and people who come back after visiting other locations. These guests are uniquely flexible in how they travel.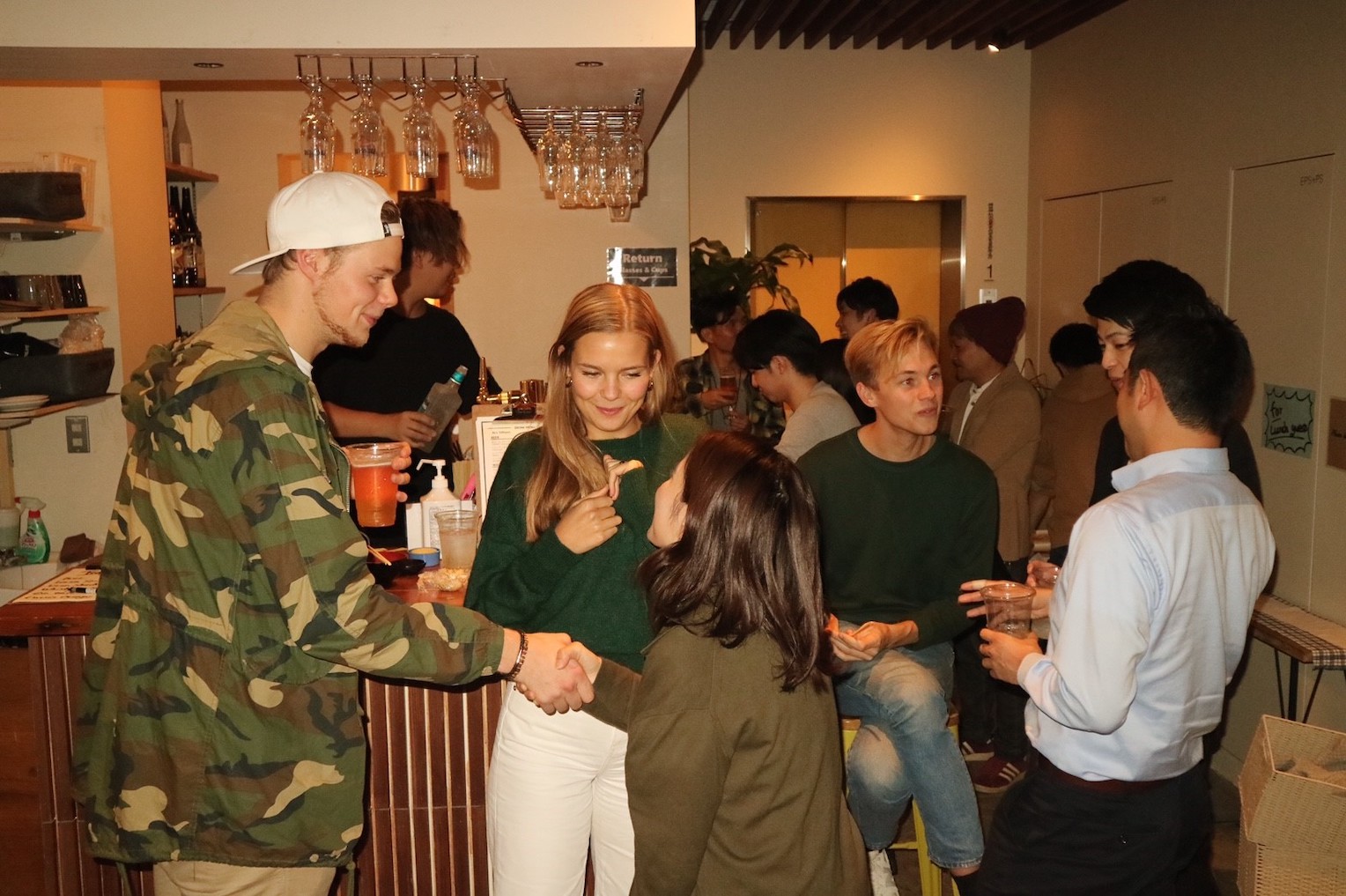 Guests gathered from various countries
-Do you have any memorable episodes of interactions with foreign guests that you can share?
A lot of our foreign guests choose the "obi Hostel & Café Bar" in search of "interactions." That sort of guest might meet one another for the first time, and head out clubbing that night, or plan a trip together and go climb Mt. Fuji. Sometimes we've even had staff members decide to go along. Ideas that came from interactions with guests, like making mochi and hanami cherry blossom viewing parties, have grown into plans and experiences we've held. The building's owner once invited some guests to participate and carry the Mikoshi shrine palanquin during Kanda Matsuri, which is an immense festival.
Shifting to the concept of "selling the area".
-What do you feel are the charms of the east Nihonbashi area, where the "obi Hostel & Café Bar" is located?
While the Nihonbashi area has history and a lot of long-standing businesses as a city, it also has seen a lot of progress on re-development, and is undergoing a rebirth in some ways. I think its uniqueness comes from the blend of elements with history and entirely new things.
An anarchic atmosphere like Shibuya's is also fun, where new things pop up constantly, but this city blends voices calling for respect for ancient traditions with those calling for new endeavors. That diversity is also part of the Nihonbashi area's charm. It's a fun place because it fuses old with new into a harmonious whole, which is neither entirely new or entirely old.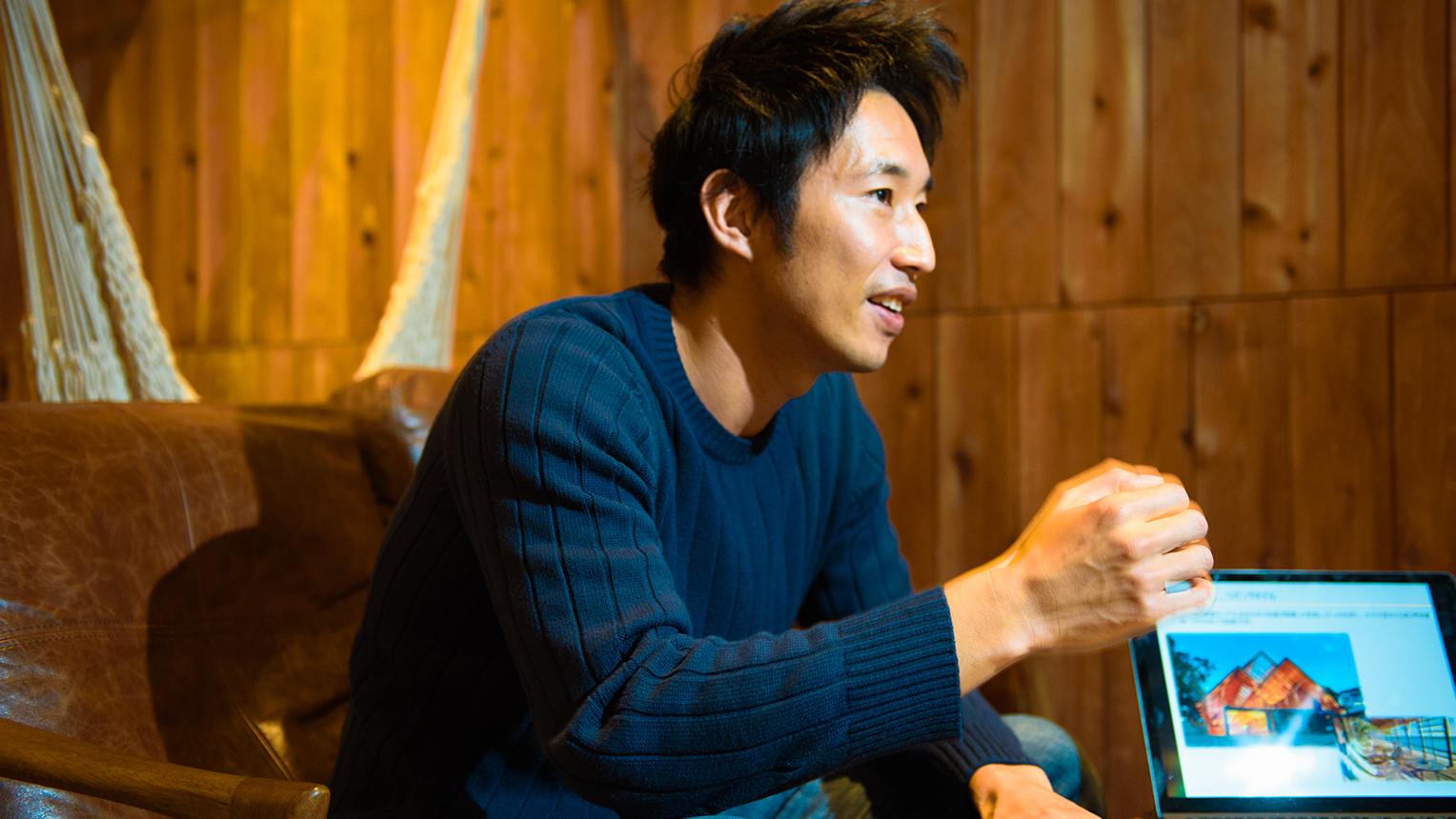 -What do you keep in mind in the day-to-day business of running the establishment, in order to leverage this sort of charm in the city around you?
Generally, all events from check-in to check-out the next day take place within conventional accommodations. The theory behind conventional accommodations involves sealing guests inside a hotel facility, and having them spend money there. That sort of hotel always provides the same experience wherever it is, and there is no prerequisite that these hotels are in the areas they are in.
But I think that going forward, we need to shift to a concept of selling the area, rather than selling the experiences in the hotel. It's a concept that says "you can just stay at a hotel or hostel. You should go to places that are popular locally to eat and have fun, and enjoy interactions with the locals." Find "dining and a night out" in the city, and use the accommodations as a hub for that kind of experience. Thinking this way lets us provide travel experiences unique to the city, and I think it also prevents customers from getting sick of the accommodations regardless of how many times they visit.
That's why we want to position the "obi Hostel & Café Bar" as a base camp for enjoying the city itself, and for our guests to spend time walking through the city. We're selling Nihonbashi as a city, rather than the establishment, and we hope to continue doing so going forward.
-Finally, what sort of challenges do you hope to take on in the future?
In the future, I want to launch a variety of projects within and outside Japan, not just in accommodations but in the ideal form for the location, guided by our vision "to find beautiful places around the world, share them with people around the world, and amaze as many people as possible."
In terms of hostels, we actually have more than 10 establishments in this city alone, and there's a bit of a supply glut at the moment. We came to our current concept of creating value as a hub for discovering the city's charms in order to distinguish ourselves in the current situation, having had the inspiration I mentioned about "selling the charms of this area." We also want to continue our efforts that generate human connections, since the variety of interactions between guests are a sort of bonus in the hostel business. We want to stay fun going forward, and make sure that as many people as possible experience the charms of Nihonbashi through the "obi Hostel & Café Bar" in the future.
Interview/Text: Yusuke Iguchi
Photography: Daisuke Okamura
obi Hostel & Café Bar
Address: 3-20-2 Nihonbashihamacho, Chuo-ku, Tokyo-to 〒103-0007
Access: A 1-minute walk from exit A1 of Bakuro-yokoyama Station on the Tokyo Metro Shinjuku Line