2020.07.01
Simple and Handy! The Perfect Meat Dishes as Taught by a Pro in the Field. -Special Feature: Nihonbashi Dining at Home #4
Simple and Handy! The Perfect Meat Dishes as Taught by a Pro in the Field. -Special Feature: Nihonbashi Dining at Home #4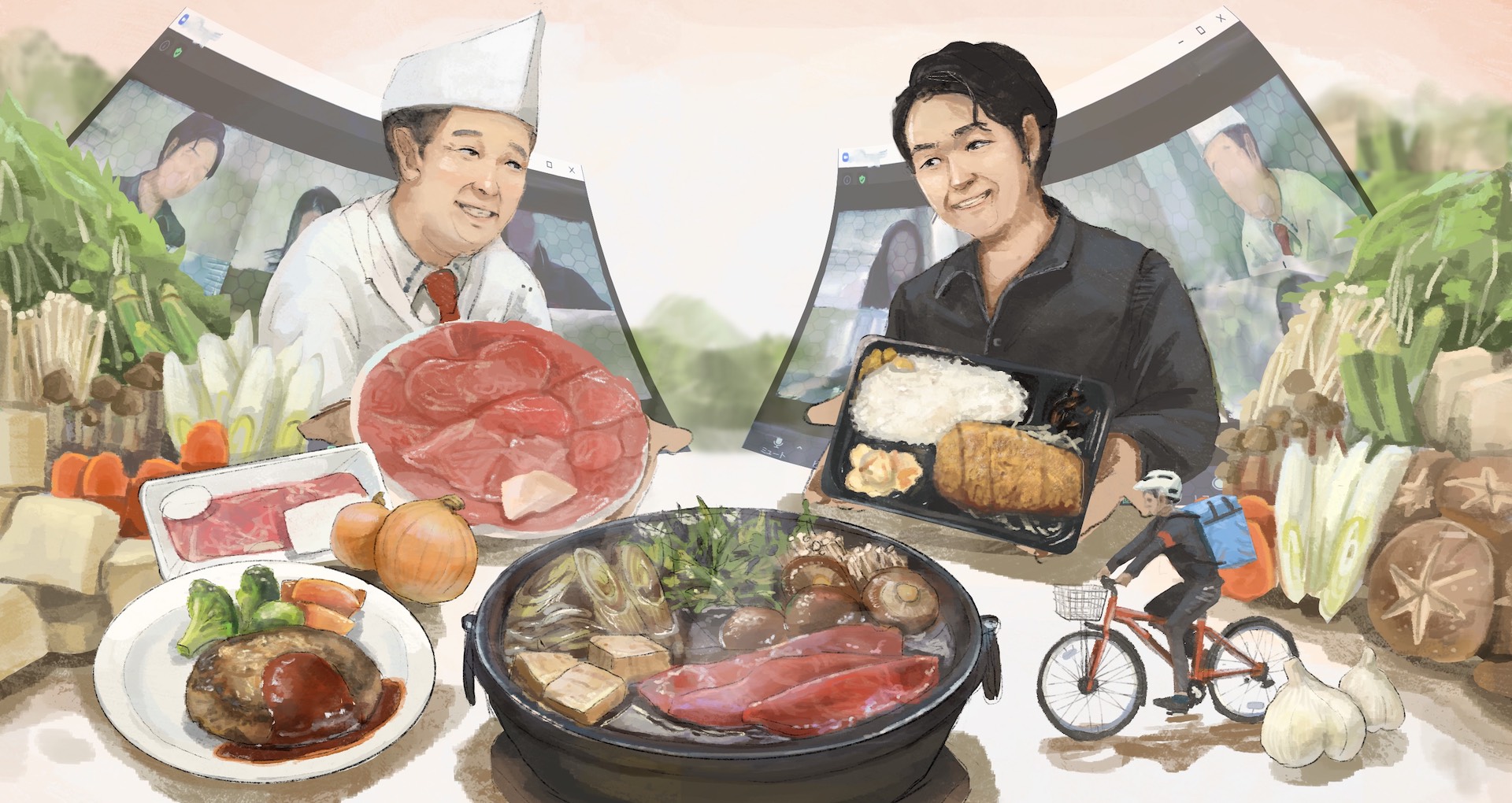 For the fourth installment of our popular "Nihonbashi Dining at Home" website collaboration, our theme is something that always makes its way onto the dinner table every day: meat. Do you need to go to a restaurant or buy expensive cuts when you want a tasty meat dish? Not at all. For this issue we're bringing you interview with two meat professionals as they discuss how to select good ingredients, key points for delicious home cooking, recipes for simply meat dishes better than restaurants', and more, including some original ideas.[Establishments Interviewed]Iseju: 7th Generation Chef Mr. Shoju MiyamotoSasaki: 5th Generation Chef Mr. Ryuji Sasaki[Facilitator]Freelance Announcer: Ms. Shiho Shingu
Q. First, please introduce yourselves.
Mr. Shoju Miyamoto ("Miyamoto"): "Iseju" was founded in 1872 as a specialty sukiyaki restaurant. I'm the seventh generation of chef there. Our first chef opened a beef hot pot restaurant during Japan's opening to trade with the west, and now we're mentioned as the sukiyaki specialty restaurant with the longest history in Tokyo. We also have a small retail storefront for prepared meat and soy-boiled, preserved tsukudani beef, and a restaurant in the Kodenmacho neighborhood. Our focus on quality hasn't changed since our founding, and we slice all our beef by hand. We serve sukiyaki made with delicious Japanese wagyu beef every day.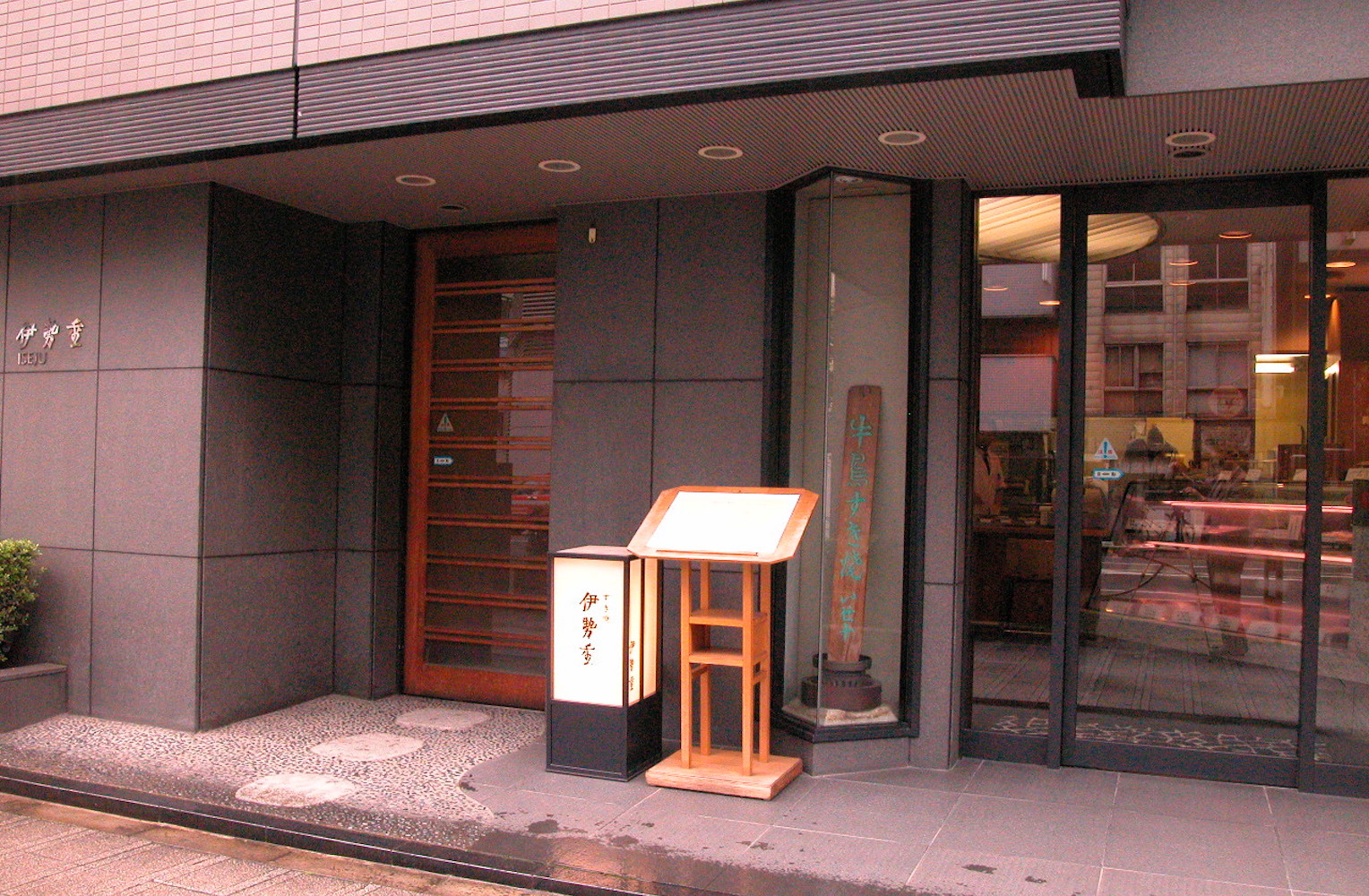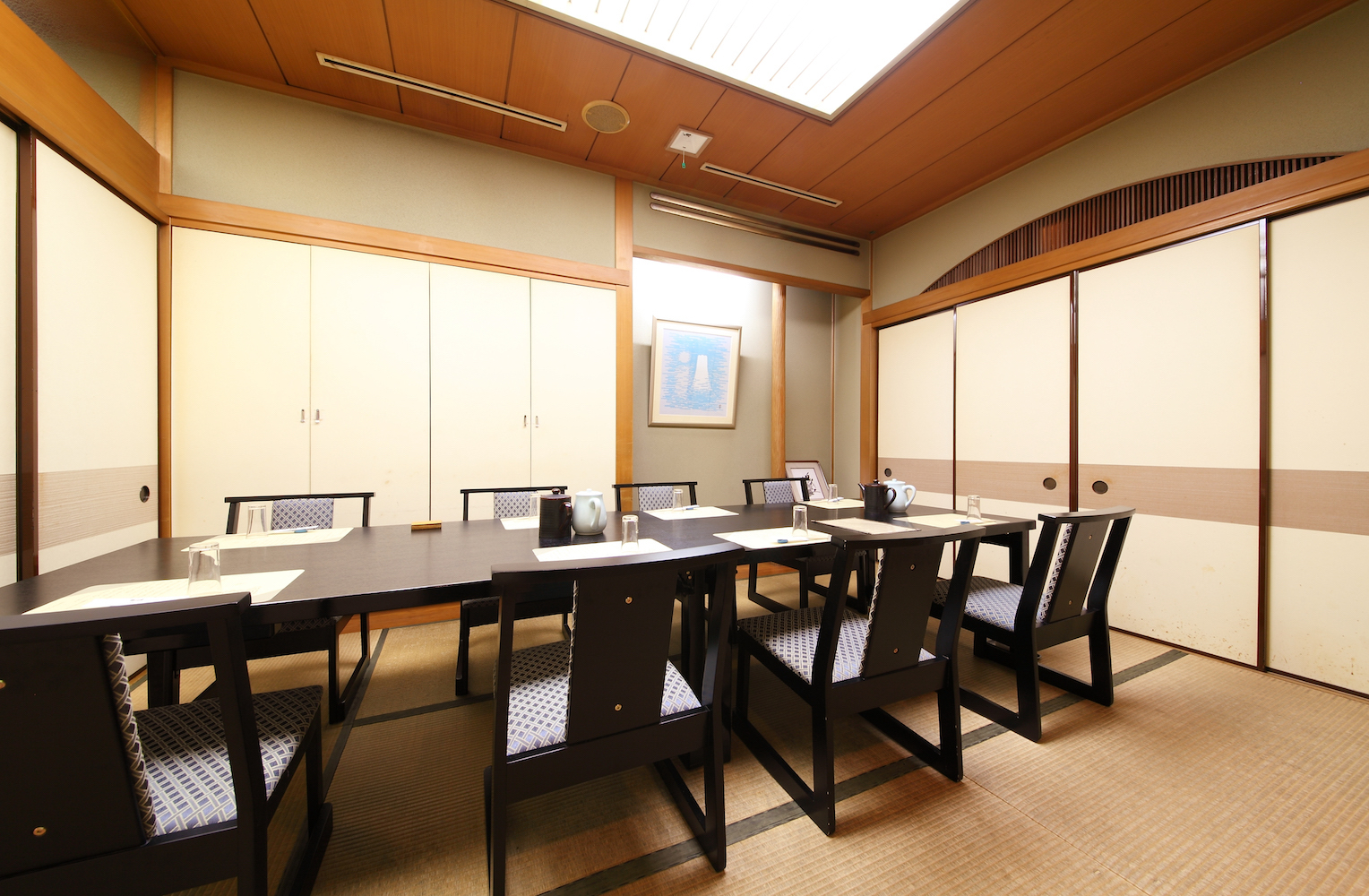 The interior of Iseju (Image provided by: Iseju)
Mr. Ryuji Sasaki ("Sasaki"): I'm the Sasaki of the restaurant "Sasaki," which was founded in 1919. We celebrated our 100th anniversary last year. We're a sukiyaki restaurant, as well as a meat wholesaler. We serve wagyu beef in a relaxed, homey atmosphere, with a variety of seating from individual dining rooms to a large room that seats 32. We're open for everything from business lunches to banquets.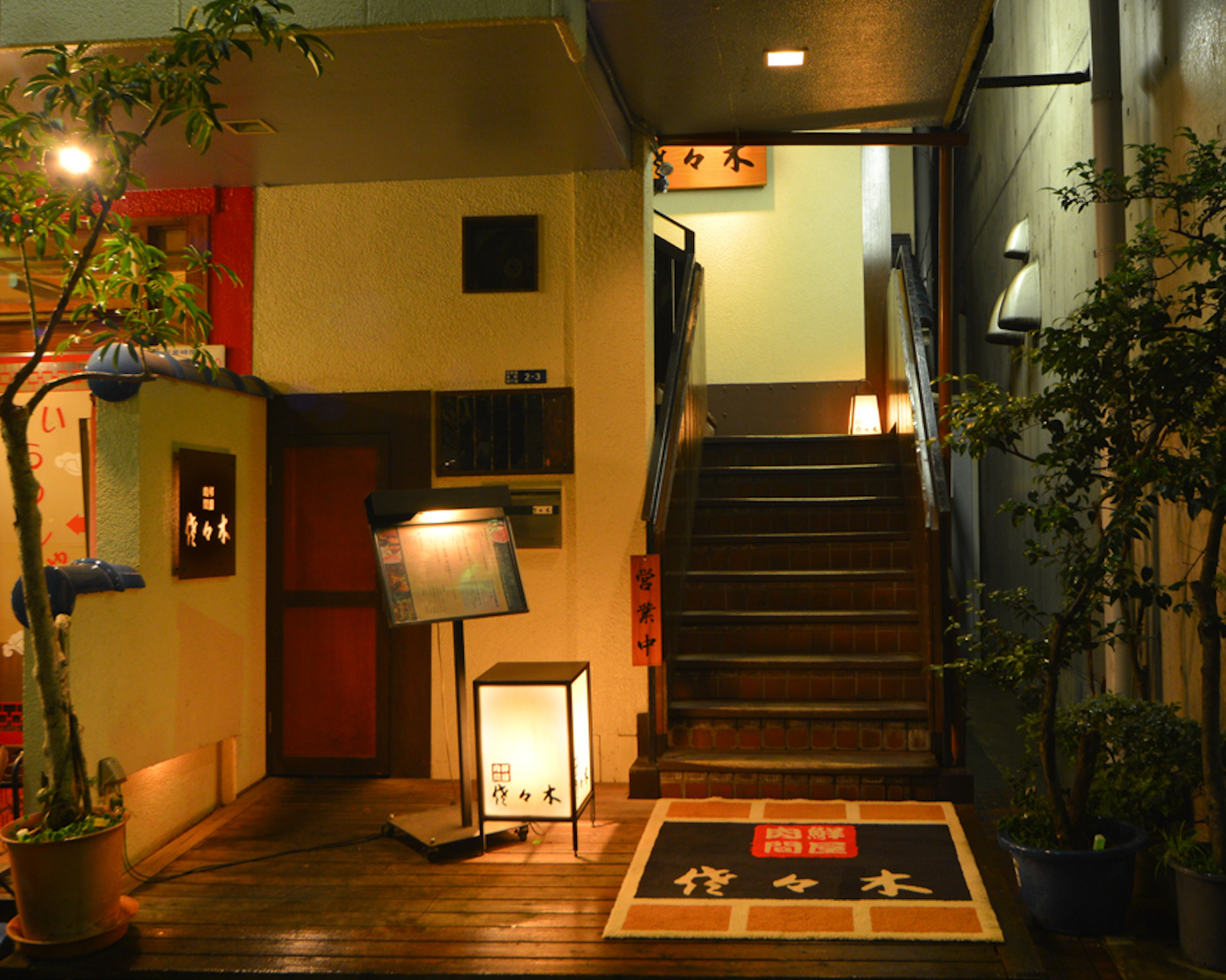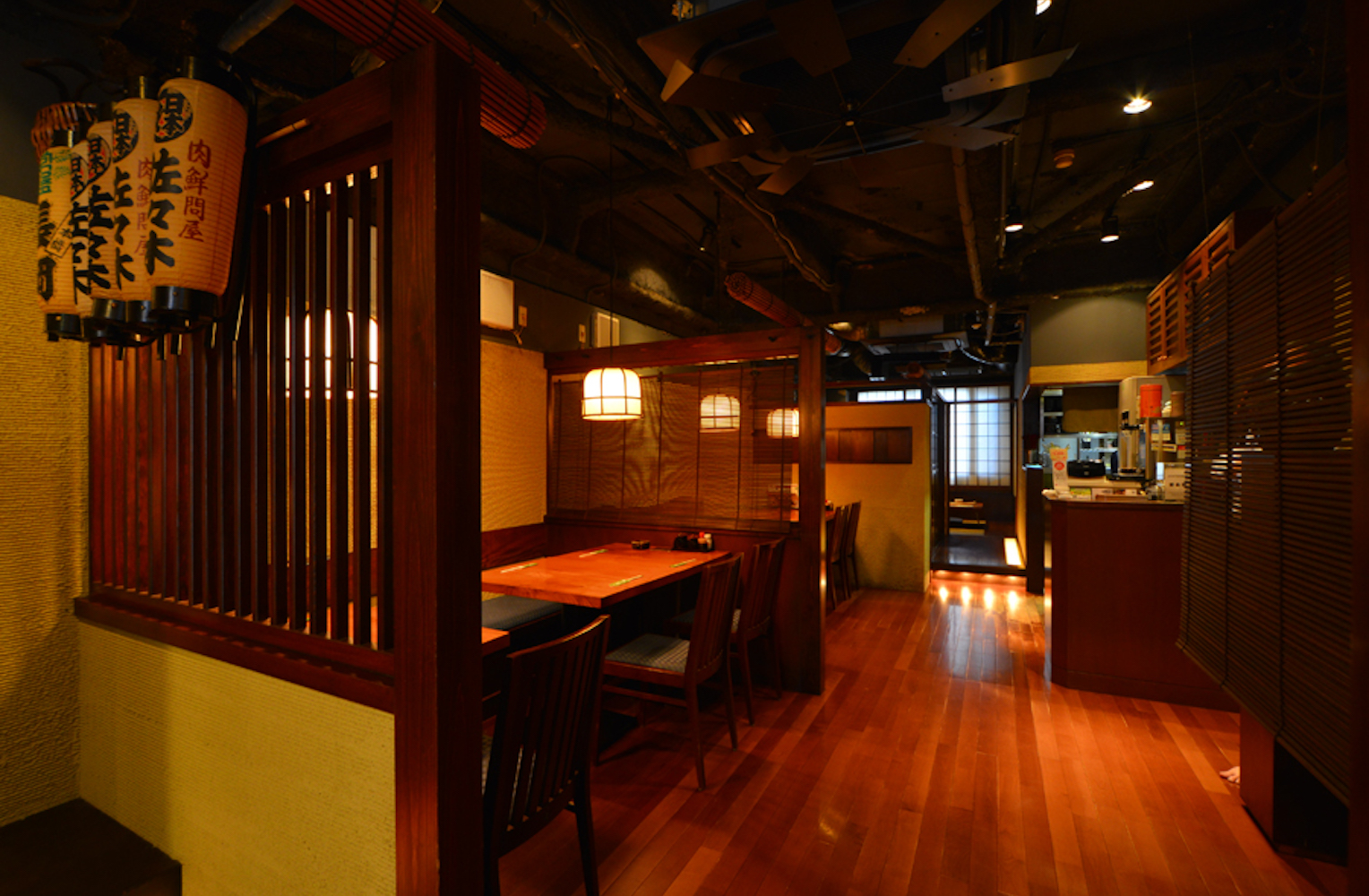 The interior of Sasaki (Image provided by: Sasaki)
Q. What's the trick to making better dishes with meat, at home?
Ms. Shiho Shingu ("Shingu"): While meat is a very familiar ingredient, what sort of meat tastes best, to begin with? I think that's one of many things people are surprisingly unaware of. Is there a trick to picking the best meat at the supermarket or butcher's shop?
Miyamoto: The simple way to tell at a supermarket is to choose packages where the drip pad (paper that soaks up juices) isn't discolored. A red drip pad means that juices have leaked out of the cells over time, which means it's less fresh and has a sort of unique bad smell. This is true of both beef and other meats.
Sasaki: Another thing you can do is select cuts with fresh colors. Fresh-cut meat tastes best, so if it's discolored to a greenish or white shade, you should avoid it. This isn't universal, since it depends on the location of the cut, but it's very likely that redder cuts are fresher.
Shingu: Is there anything to do in the form of pre-processing for cooking to improve flavor?
Miyamoto: There are all sorts of methods depending on what you're making, but it's alright to think of cutting the connective tissue at the borders of red and fatty meat, and using sake as basic pre-processing. Otherwise, you can rub diced meat or chicken with sake in advance, or marinade steaks in beer or honey. The important point in pre-processing is to finish even thick cuts of meat into a tender form by preventing sugar from getting into the meat and hardening the proteins, for example with honey. You can substitute with yogurt or pineapple, which have the same effects. It's best to prepare it the day before, but it's effective enough even just one or two hours before cooking.
Sasaki: Even if it's a bit troublesome, it changes the flavor of the dish enough you'd be surprised by it. And aside from pre-processing, for example, there are some tricks to grilling meat, like taking it out of the refrigerator and bringing it to room temperature in advance. Meat is alive, so it gets shocked and firms up when you suddenly move it from a cold to hot setting. That's why it's softer in the end if you take it out of the refrigerator 10-30 minutes before cooking.

Both Mr. Miyamoto and Mr. Sasaki shared a lot of handy trivia(Image: Bridgine editorial department)
Shingu: Are there any key points in storing it? I usually divide it into portions and freeze it.
Sasaki: The best approach is to wrap each slice with a paper towel to prevent them from touching each other and freeze them. Even if it's a challenge to go that far, freeze it quickly and do your best to thaw slowly, and you'll get better flavor. If you move it from the freezer to the back of the fridge the night before, it will thaw in about eight hours. Avoid using the microwave as much as possible even if you're in a hurry; instead, put the meat in a plastic bag under running water to thaw to avoid losing flavor. Give that a try.
Q. How do you get the flavor of home-cooked sukiyaki closer to a restaurant flavor?
Shingu: Next, please also tell us about the sukiyaki your restaurants both specialize in. My family made sukiyaki the other day, and we were kind of done with it by the end… That doesn't happen when we go out for it. Why can't I make sukiyaki like restaurants do?
Miyamoto: It depends on the restaurant, but we use a bit heavy soy sauce portioning for the broth at Iseju. Too much sugar makes it too sweet, and could feel off. How did you season it at home?
Shingu: I do remember thinking it was very sweet when it had cooked down at the end…
Miyamoto: I think you'll get a flavor people never get tired of if you can balance the flavors by reducing the sugar and bringing out the soy sauce. Also, letting the broth sit overnight takes out some of the bite, and produces a mellower flavor. I recommend it.
Sasaki: We let our broth sit overnight at my restaurant. Also, I often talk with Mr. Miyamoto about how everyone isn't making sukiyaki at home; they're making suki-ni, as in simmered not boiled. You mentioned the sukiyaki cooking down, Ms. Shingu, and it gets overcooked if you simmer it too long. It loses water, and the flavor becomes overpowering. It might be a bit more trouble, but one key point in the dish tasting good to the end is to frequently replenish the broth and keep it from cooking down.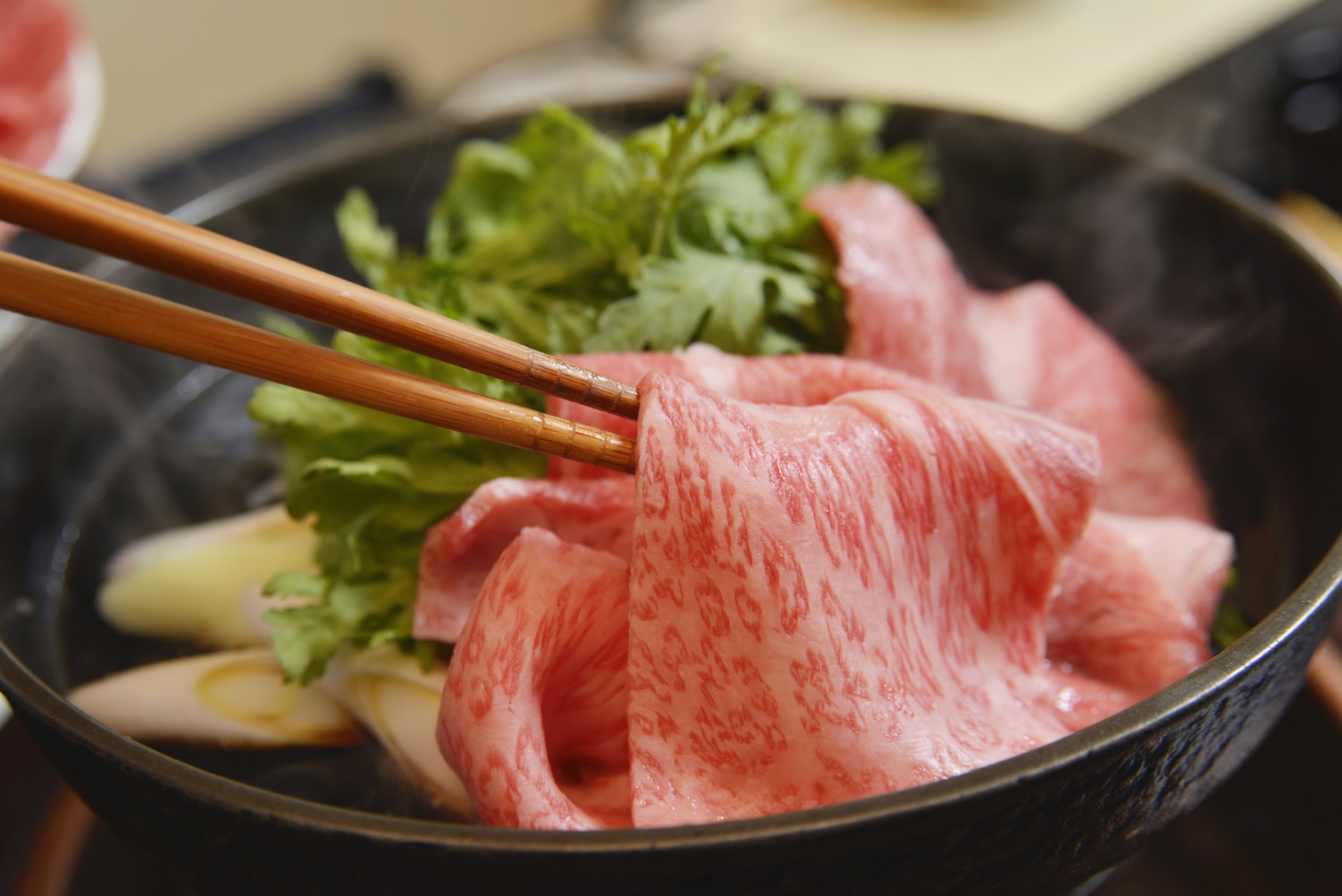 Iseju serves artisanal hand-sliced A5 wagyu beef sukiyaki (Image provided by: Iseju)
Shingu: Are there any other tricks for the amount of broth or the best season for meat, or things like that?
Sasaki: I think this also varies a lot by restaurant, but I think that you don't need too much broth. It's suki"yaki" as in fried or broiled, so don't forget that mentality. Also, the meat is softer when you eat it just after its surface color changes, even if it's not an expensive cut.
Miyamoto: At my restaurant, we add the ingredients just as the broth begins to generate a slight amount of steam. People have an image of sukiyaki boiling, but it doesn't need a really high boil. The broth gets thinner if you add water as it runs low, so try adding sake and konbu seaweed broth. It brings out the depth of the broth and tastes great.
Shingu: I see. I'll follow the advice you both gave next time we make it! I think my homemade sukiyaki is about to get better.
Sasaki: Oh, yeah, and I have a hint for shabu-shabu hot pots, too, since they get compared to sukiyaki a lot. Everyone wants to give in and eat the meat first when they do shabu-shabu, but the juices from the vegetables will make the meat taste even better if you put in a lot of veggies first. Mushrooms are the best during autumn, too. They make another type of great broth.
Shingu: I'll try that, too! (Laughter)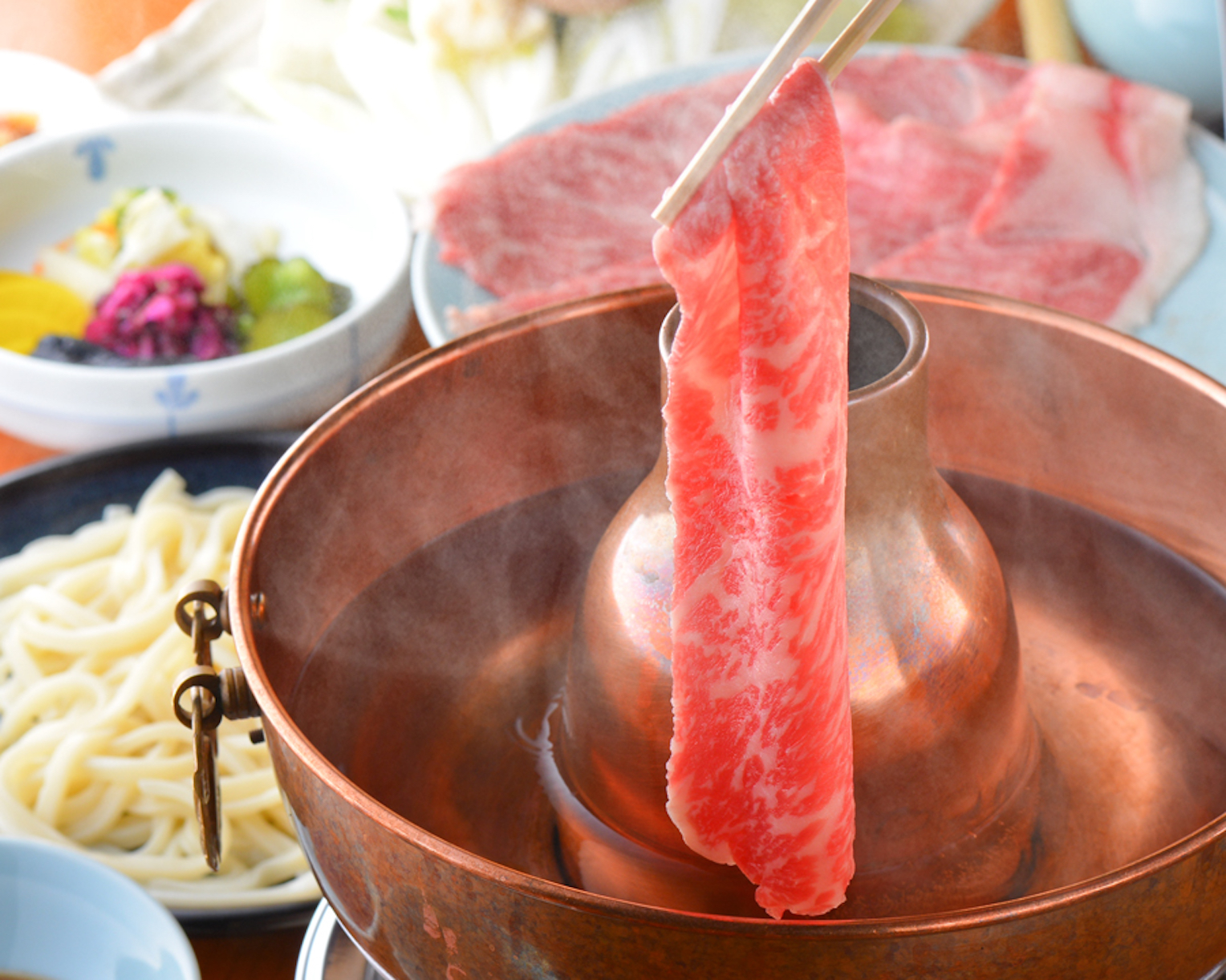 The menu at Sasaki also includes shabu-shabu (Image provided by: Sasaki)
Q. Please share some simple recipes that involve meat.
Shingu: Next, a "meat dish menu" to enjoy at home! Could you share any recommendations on that front?
Sasaki: We'd like to introduce our roast beef. You might think of it as effort-intensive, but it really isn't.
Shingu: No, no, it really is hard (laughter)!
Sasaki: (Laughter) To put it broadly, roast beef only takes three steps. (1) Season a full block of round steak or similar with salt and pepper, (2) brown just the surface in a frying pan, and (3) place in an oven pre-heated to 100 degrees Celsius for an hour. That's all. It's easy to slice thinly if you put it in the refrigerator overnight to take away the residual heat, and it will be colorful with pronounced redness.
Also, I think the sauce for roast beef it actually more important, and my recommendation for that would be Kyushu-made sweet soy sauce. Dice an onion and let it steep in that for 10-15 minutes, and you'll get a simple, delicious sauce.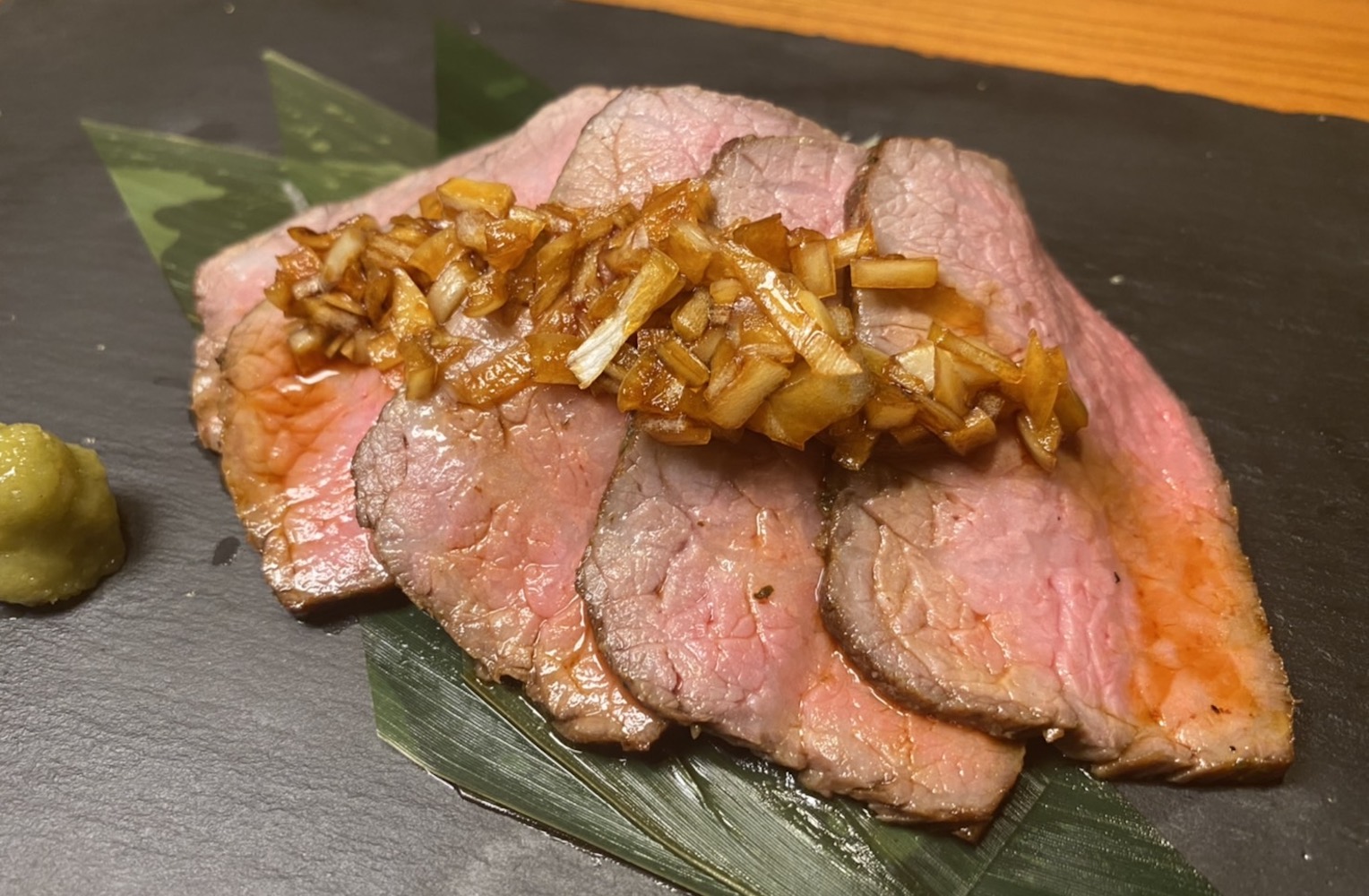 Roast beef, made following surprisingly simple directions (Image provided by: Sasaki)
Shingu: That's definitely simple…and the sauce sounds good too. Oh, and Mr. Miyamoto is taking notes (laughter).
Miyamoto: Writing, writing (laughter). We wanted to introduce some tricks for a Hamburg steak that everyone will love.
Shingu: At last! The ever-popular hamburg steak.
Miyamoto: First, the ingredients. The ground meat for a hamburg steak has a lot of surface exposed to the air and will degrade quickly, so it's important to use fresh meat. Also, if you dice and mix a little beef tallow into the meat, you'll get an incredibly juicy dish. Then, I'd recommend using dried, powdered wheat gluten instead of panko to mix into the meat, since the gluten absorbs more water. For the usual onion you'd add, carefully simmer the onion to avoid charring, then leave it overnight for more pronounced sweetness. This kind of trick produces the sort of juicy, delicious hamburg steak you see on Instagram.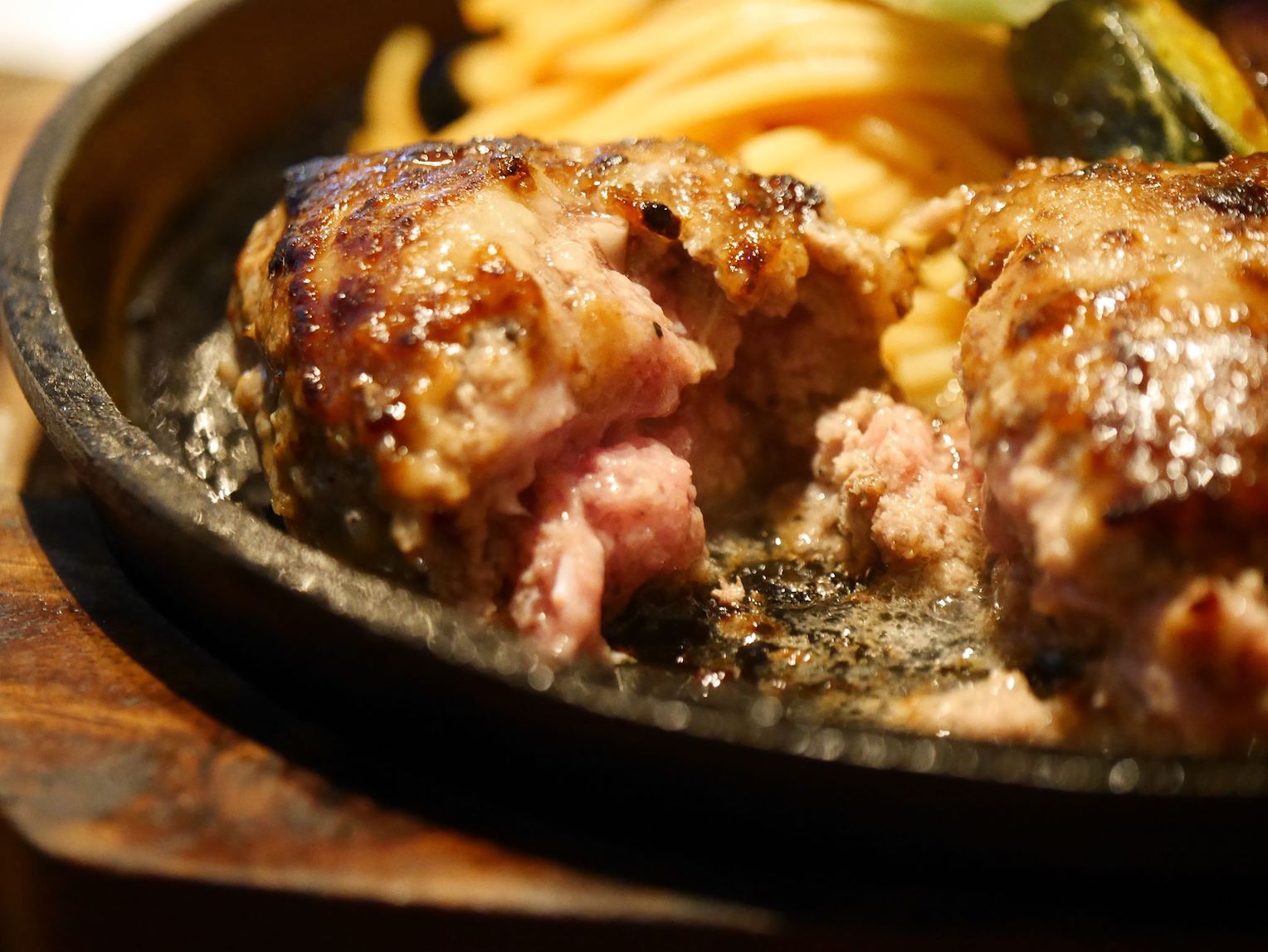 Juicy hamburg steak you can make at home (Image provided by: Iseju)
Shingu: What would you recommend as a sauce?
Miyamoto: I think it's nice with Kyushu-made sweet soy sauce and diced onion.
Shingu: Huh?! I think I've heard that somewhere before… (Laughter)
Miyamoto: That was just a joke (laughter). You can make a simple, rich, and delicious sauce by adding soy sauce and mirin to the juices left over in the frying pan after cooking, then simmering the mix.
Shingu: How would you use any leftover meat?
Miyamoto: You can make mincemeat cutlets if you have extra meat left over, or use it in curry or fried rice. Ground meat goes with everything!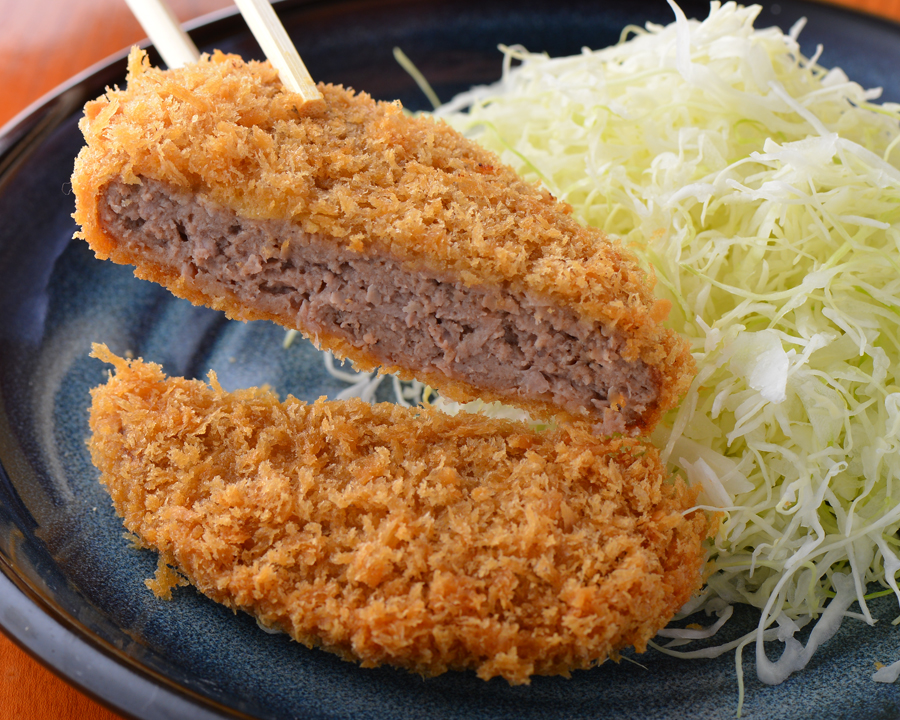 Ground meat is a flexible ingredient that can be arranged in many ways (Image provided by: Sasaki)
Sasaki: While this is also true of ground meat, you usually have leftover broth, don't you? You can make soboro-don dishes by dicing whatever veggies are in your fridge – like green onions, mushrooms, and anything else – and using the broth to season them and the ground meat.
Miyamoto: That's a nice, simple recipe. It's on the service menu at my restaurant, too. You can do a lot of different things with the broth, too; it's a deep, delicious, and flexible flavor if you add some ground garlic or sesame oil. Then add some honey and use it to marinade pork, and you've got the ingredients for a buta-don bowl that kids will love. It's fragrant and appetizing, and particularly good around this time of year.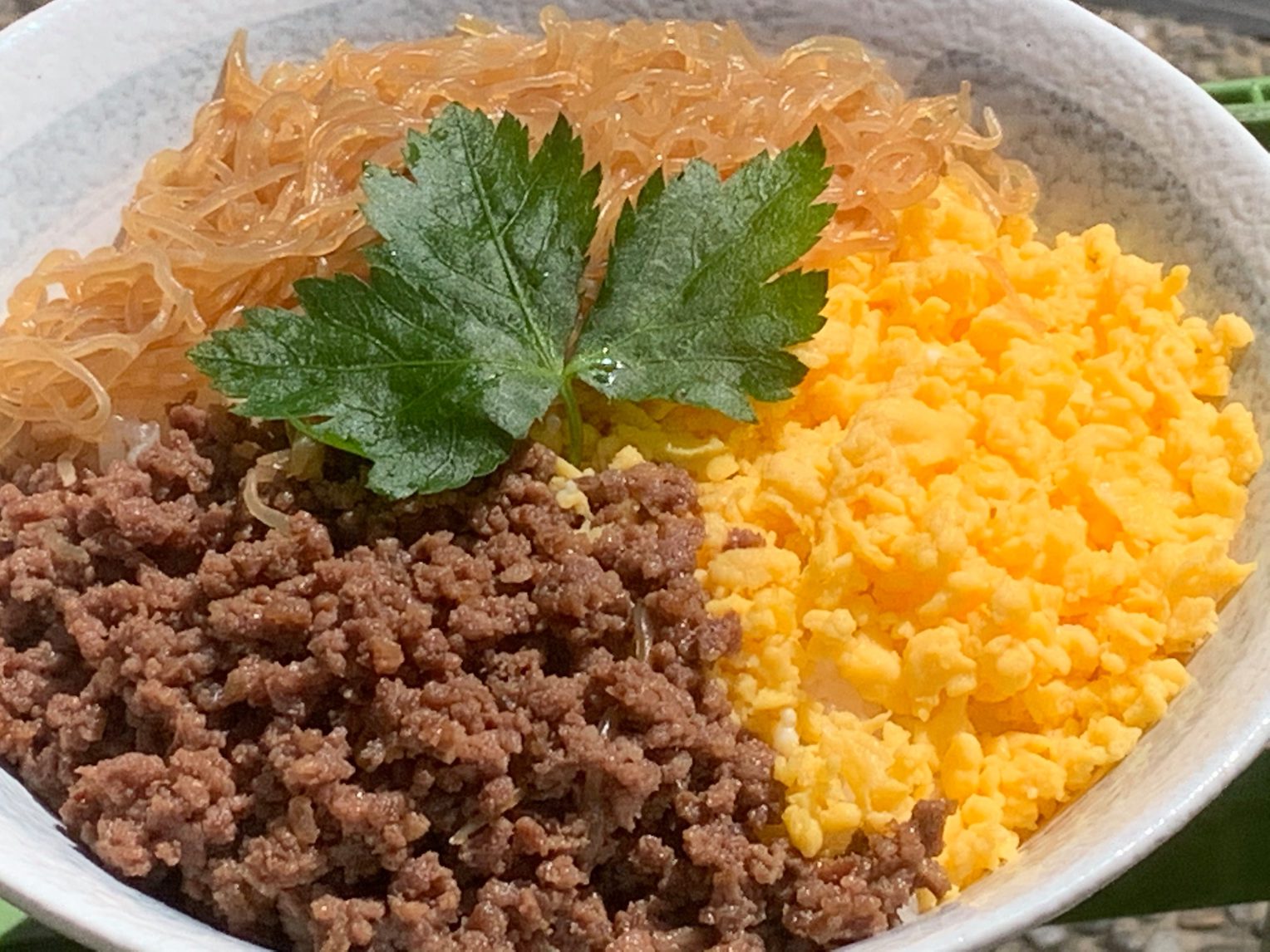 A vibrant three-color soboro-don bowl. The shirataki noodles hint at its origins from a sukiyaki restaurant. (Image provided by: Iseju)
Q. Online sales, delivery, and takeout menu introductions
Shingu: Please introduce the takeout menus and so forth for your restaurants.
Miyamoto: Since April, we've been offering "home sukiyaki sets" that customers can enjoy at home the same way as at Iseju. With the ongoing challenges in dining out, they're great for celebrating things at home.
Also, we've always sold takeout bento boxed meals, but we've increased the variety lately and also gotten more creative in our plating for general improvements. That's helping to make them quite popular, so we'd definitely recommend anyone give them a try.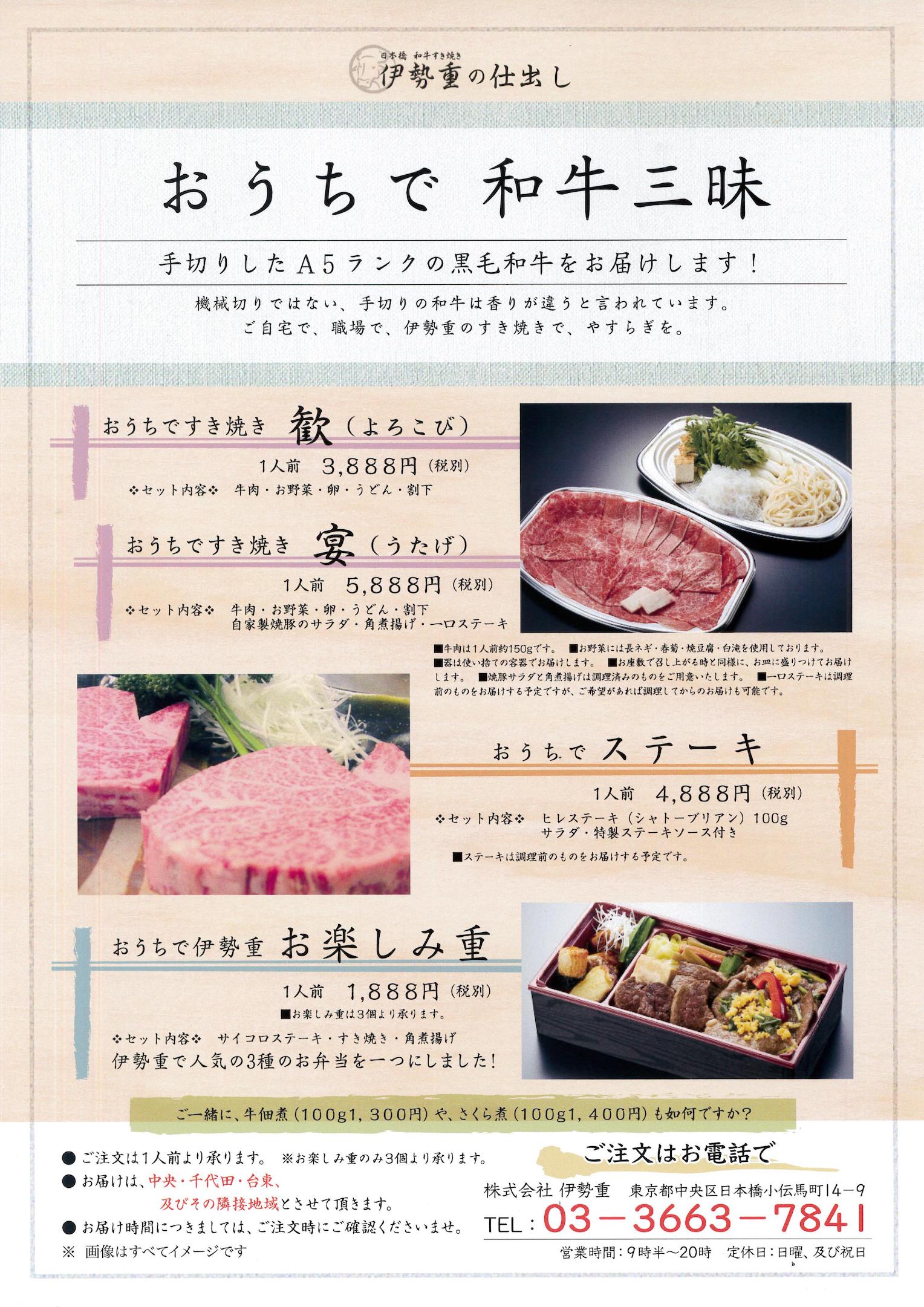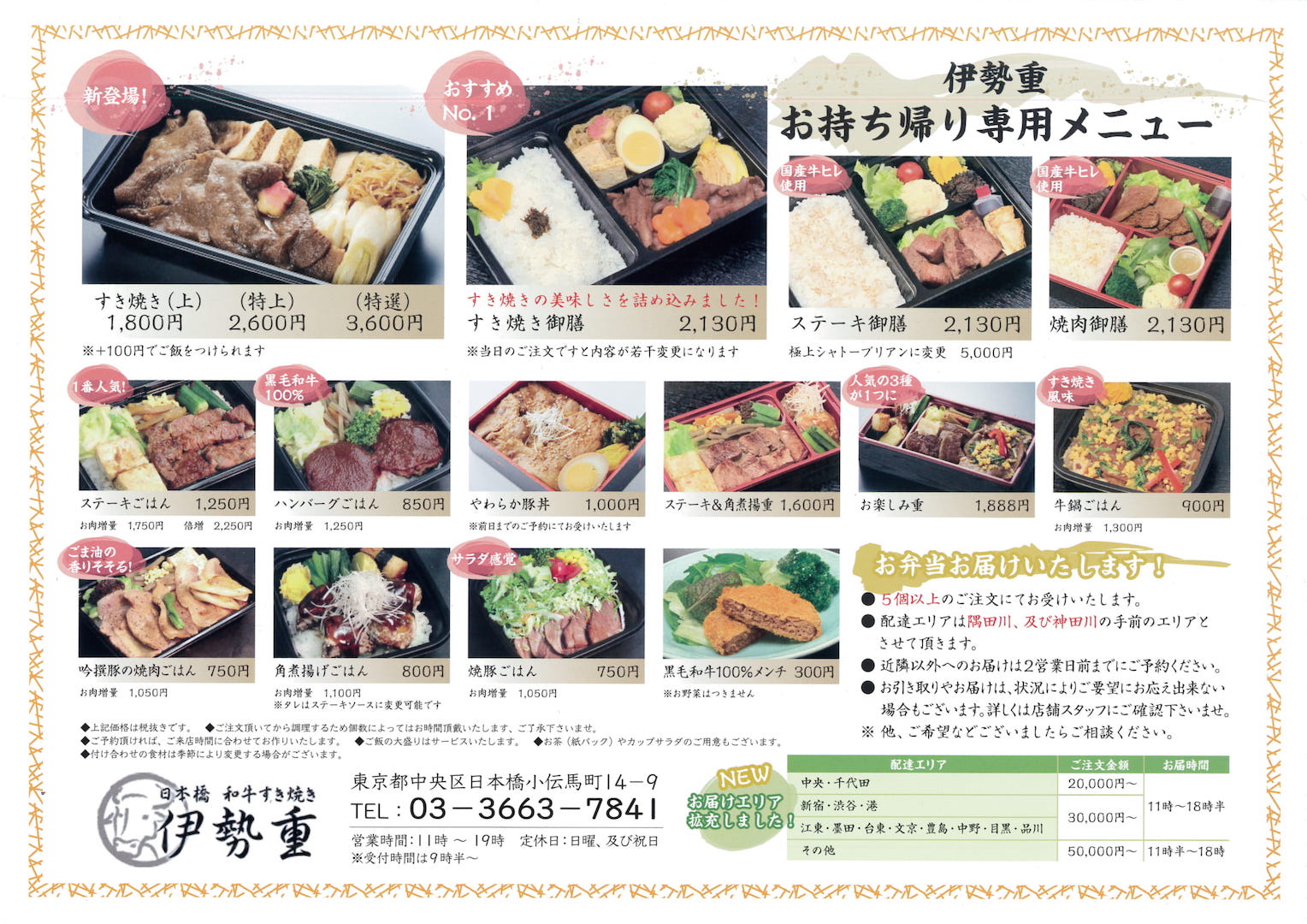 The Iseju "Delivery Menu" and "Takeout Menu List" (Image provided by: Iseju)
Sasaki: We've done a lot of thinking over the current quarantine, too, and are posting fliers to make people more aware of "Sasaki" again, starting retail sales of bento boxed meals and meat, and have generally started doing new things.
With so many of Nihonbashi's bars and restaurants closed, it seems like the local residents are a bit troubled over where to eat. People are packed into supermarkets, and have fewer food options, so we started delivering bento boxed out of a desire to do something to help. Customers only encounter one person via delivery, so it's a bit less of a worry to use. For the record, we're trying to deliver bentos to the entire area we can reach by bike, so we're also challenging the limits of how far we can make it, now (laughter).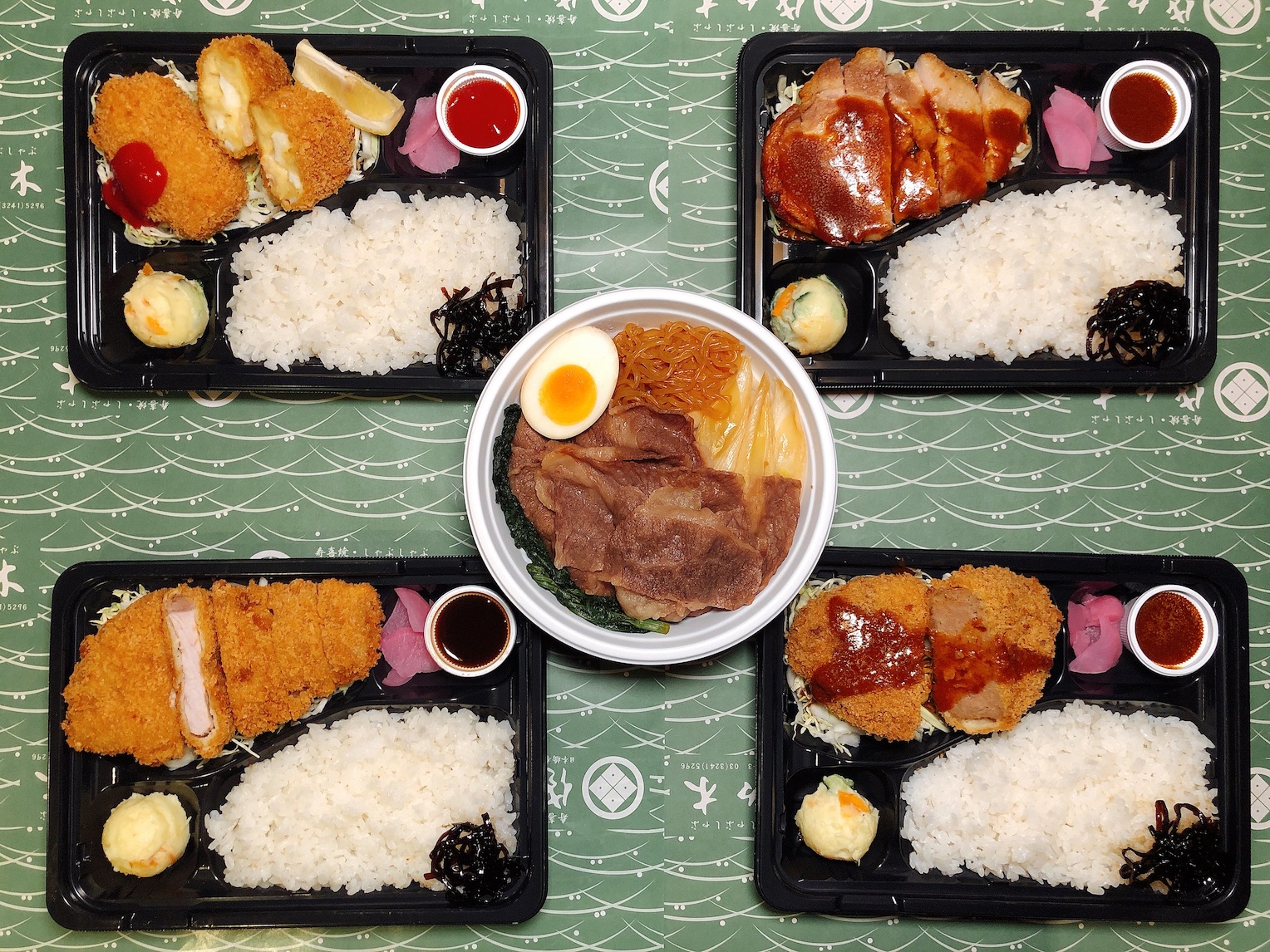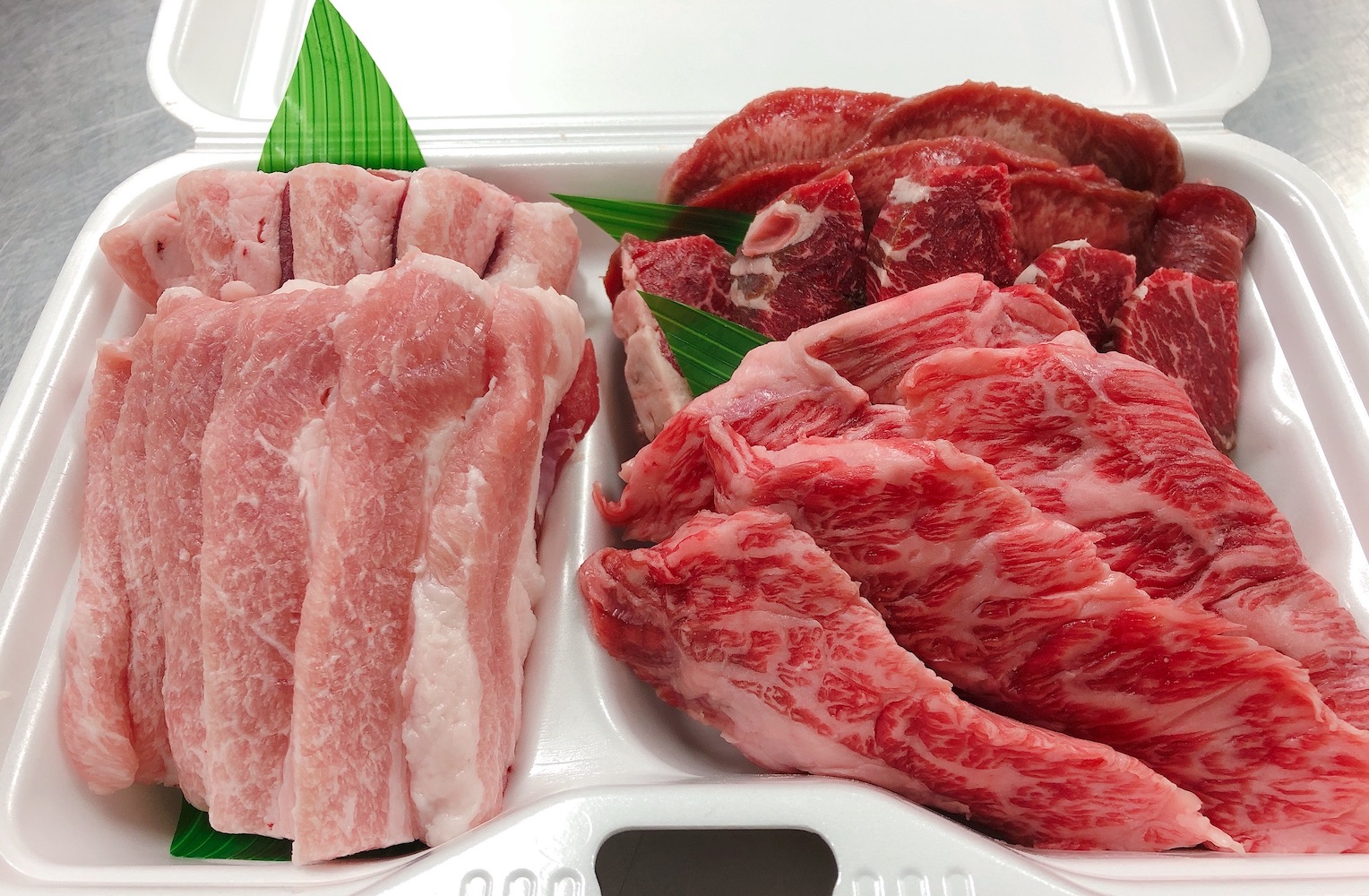 Example items from the Sasaki Takeout Menu and Meat Retail Menu (Image provided by: Sasaki)
Shingu: How has the response been, after starting retail meat sales?
Sasaki: We're looking over all sorts of options, and offering four types of sets. But we might be giving too much away, because someone told me "there's too much, and we just can't eat it all." (Laughter) We make improvements every day, aiming to make things more pleasant for people. We're also selling through an Internet shop using BASE, and are planning to reinforce our e-commerce side even more, going forward.
Miyamoto: We have stores on Rakuten and Amazon, and have also started one on BASE on Mr. Sasaki's recommendation. One of our objectives in building up online shops on popular storefront pages is to inform as many people as we can about the business. We want to be flexible and coordinate with our physical location smoothly.
Q. Do you have any final messages for our readers?
Miyamoto: All of Nihonbashi's restaurants and bars operate on the assumption they are going to serve safe, delicious food. People are probably still hesitant to eat out, but we're taking all possible measures against infection. We hope you'll make your way down to Nihonbashi, the city of dining, and spend a pleasant meal with us.
Sasaki: We've experienced major crises over the century since our founding, and I feel certain we'll make it through this. I also think that there's a future for restaurants selling meat and Nihonbashi beyond this. That makes me want to be flexible and take on challenges, and serve in a role that helps people feel energetic and have the stamina for fun, via meat.
Interview and text: Minako Ushida (Konel) Illustration: ajisa(Konel)